$12.99
AUD
Category: Junior Fiction | Series: Squishy Taylor
Modern Family meets Harriet the Spy in this hilarious mystery series! Sita 'Squishy' Taylor is a cheeky, sneaky 11-year-old who lives with her dad and step-family in a very crowded apartment. Luckily for Squishy, their building is huge - and there's always plenty of mysteries to investigate! Like...* Ho w could a vase disappear from a locked apartment?* How come everyone is getting Dad's special forehead-kisses too?* Why does toast taste better on a balcony?* How do you get rid of a Chinese-warrior ghost? ...Show more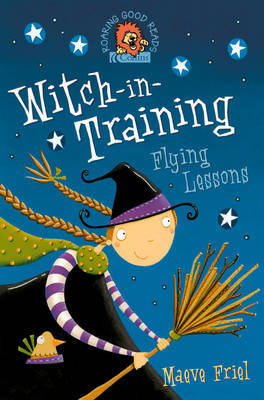 $16.00
AUD
Category: Junior Fiction
When she sees the broomstick for sale outside Miss Strega's hardware shop, Jessica is intrigued. She can't resist peeking inside the shop and so begins her first lesson in witchcraft.
$12.99
AUD
Category: Junior Fiction
Two intrepid girls go from ladies-in-waiting to knights-in-action when they rip up the rule book and go searching for adventure! Wondermere is the luckiest kingdom in the land, all thanks to the dragons that nest on top of the castle. Nobody wants them to fly away, so everyone has to FOLLOW THE RULES a nd make sure everything STAYS THE SAME to keep the dragons HAPPY. P rincess Grace HATES the rules. They stop her doing everything she loves, like PLAYING TROLL-O and WEARING TROUSERS and training to be a BRAVE KNIGHT. Why do boys get all the FUN! Determined to prove that the rules are a LOAD OF OLD SWAMP ROT, Grace and her sister Princess Portia secretly enter the year's BIGGEST TROLL-O TOURNAMENT. A couple of rule-breakers couldn't possibly disturb the dragons could they? Cheeky, charming and laugh-out-loud funny, the debut young fiction series from bestselling picture book author Michelle Robinson is chock-full of chuckles (and grumpy unicorns). Perfect for fans of Cressida Cowell, Pamela Butchart and Emer Stamp. ...Show more
$12.99
AUD
Category: Junior Fiction
Zola loves living on Boomerang Street with her mum and her nonna. Every day of the week is an adventure. But Zola has a problem. No matter how much she tries, she can't keep out of trouble! Collect all seven stories in the series - one for every day of the week. From the bestselling author of Looking fo r Alibrandi. ...Show more
$19.99
AUD
Category: Junior Fiction
An insightful, topical and practical picture book story about a family coping with the changes brought about by Covid 19, from the much-loved Jamila Rizvi. Inspired by her own child's experience, Jamila wrote I'm a Hero Too to help children make sense of the changes to their world and to help them feel empowered and reassured about how they can be a hero at their house too! A story for our time right now, but also for all times, as children will always need reassurance about change. Arty likes going to kinder, visiting his granny and playing with his friends at the playground, but since the virus came everything has changed and Arty can't do any of his favourite things anymore. Arty's mum is a hero, she's a scientist, helping to make medicines to fight the virus. Arty has a special plan about how he can be a hero and do his bit to help fight the virus too! ...Show more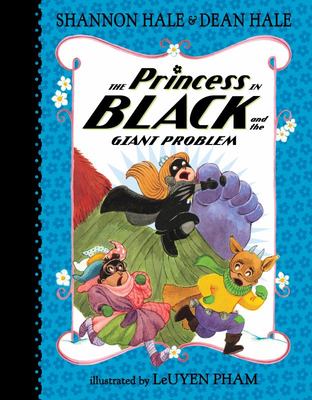 $21.99
AUD
Category: Junior Fiction | Series: Princess in Black
With a noisy giant crashing around the kingdom, the Princess in Black uses the Sparkle Signal to call ALL her heroic friends together--for the biggest adventure yet. The Princess in Black is ready for her snowy playdate with the Goat Avenger and the Princess in Blankets. It's a perfect day to build sno w monsters and battle them for practice. But just when they're about to wage battle, a huge foot smashes their snow monster. "SQUASHY " It's a giant, and it's smashing everything in its path The giant is too strong for the three friends, so the Princess in Blankets has an idea: it's time to light the Sparkle Signal and summon help. With a rising crescendo of a plot and a delightfully surprising ending, the latest adventure in the New York Times best-selling series features all the Princess in Black's friends as heroes for the first time. ...Show more
$9.99
AUD
Category: Junior Fiction | Series: Olivia's Secret Scribbles Ser.
I REALLY love making fairy gardens with my BFF, Matilda. And my class is decorating cakes for the Foodie Fun Fair! So I want my group to do a FAIRY cake with a HOUSE and a PLAYGROUND. But all my group does is argue... Somehow I have to convince everyone that my cake idea is the best!
$12.99
AUD
Category: Junior Fiction | Series: Zola
Zola loves living on Boomerang Street with her mum and her nonna. Every day of the week is an adventure. But Zola has a problem. No matter how much she tries, she can't keep out of trouble! Seven stories in the series - one for every day of the week. From the bestselling author of Looking for Alibrand i. ...Show more
$12.99
AUD
Category: Junior Fiction | Series: Zola
Zola loves living on Boomerang Street with her mum and her nonna. Every day of the week is an adventure. But Zola has a problem. No matter how much she tries, she can't keep out of trouble! Seven stories in the series - one for every day of the week. From the bestselling author of Looking for Alibrandi. ...Show more
$14.99
AUD
Category: Junior Fiction | Series: Naughty Dragons
In the Laidley Hundreds, dangerous wild dragons roam the Highlands. But dragons aren't born bad - just naughty!   When Ava and Jack's parents agree to foster two young dragons, the siblings can't believe their luck. But teaching a mischievous pair of dragons how to behave isn't easy, and Jack and Ava wi ll have their work cut out for them with Graun and Fafnine. They might look sweet, but don't let that fool you - these dragons can cause trouble like you wouldn't believe.  ​ Perfect for fans of How to Train Your Dragon and the surreal humour of David Walliams, Naughty Dragons is a highly visual series for readers 6+, packed with rollicking adventure, riotous laughs and oodles of mischief. ...Show more
$24.99
AUD
Category: Junior Fiction
A young meerkat travels the world looking for Christmas in this festive card-packed picture book, perfect for fans of The Jolly Christmas Postman and the modern classic, Meerkat Mail. Sunny isn't quite sure if Christmas in the desert with his meerkat family is the right sort of Christmas - there's no s now, no fir trees and no figgy pudding! So he heads off on a journey round the world looking for the picture perfect Christmas . . . before realizing he might have left it at home after all. From the twice winner of the CILIP Kate Greenaway Medal and the creator of Tidy, Cyril and Pat and Again!, Meerkat Christmas is a witty and heartwarming celebration of festive fun and family love that shows Christmas can be whatever you want it to be. ...Show more
$15.99
AUD
Category: Junior Fiction | Series: The Bad Guys
Seriously WHAT is going on with Snake? Terrifying powers! Evil allies! Inter-dimensional doorways! WHAT IS HIS DEAL?! And that's not all! Why is Agent Fox suddenly so mysterious? Who IS she, exactly?! Dang it! We need answers! Wolf and the gang are back. And theyre even more confused than YOU. The Bad Guys EPISODE 12. IT WILL MELT YOUR BRAIN...     ...Show more