$14.99
AUD
Category: Junior Fiction | Series: The Treehouse
Andy and Terry have added 13 new levels to their treehouse and now it's even more out of this world than before! There's a soap bubble blaster, a GRABINATOR (it can grab anything from anywhere at any time), a time-wasting level, a toilet paper factory (because you can never have too much toilet paper), a room full of mechanical grandparents, a super long legs level, an extraterrestrial observation centre and the best bookshop-in-a-treehouse-in-a-tree-in-a-forest-in-a-book in the whole world! Well, what are you waiting for? Come on up! ...Show more
$12.99
AUD
Category: Junior Fiction | Series: Squishy Taylor
Modern Family meets Harriet the Spy in this hilarious mystery series! Sita 'Squishy' Taylor is a cheeky, sneaky 11-year-old who lives with her dad and step-family in a very crowded apartment. Luckily for Squishy, their building is huge - and there's always plenty of mysteries to investigate! Like...* Ho w could a vase disappear from a locked apartment?* How come everyone is getting Dad's special forehead-kisses too?* Why does toast taste better on a balcony?* How do you get rid of a Chinese-warrior ghost? ...Show more
$14.99
AUD
Category: Junior Fiction | Series: Treehouse
The latest addition to Andy Griffiths and Terry Denton's internationally phenomenal Treehouse series.Andy and Terry live in the world's craziest treehouse. They like making books and telling jokes. And now they've made the world's funniest joke book. Again!From fairytale fun to classroom capers and movi e madness, there are jokes galore for the whole family. An especially perfect book for fans of the Treehouse series. Q: What did one ghost say to the other ghost? A: Do you believe in people? ...Show more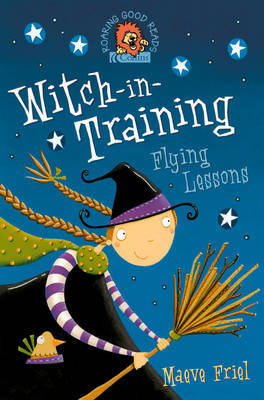 $16.00
AUD
Category: Junior Fiction
When she sees the broomstick for sale outside Miss Strega's hardware shop, Jessica is intrigued. She can't resist peeking inside the shop and so begins her first lesson in witchcraft.
$14.99
AUD
Category: Junior Fiction
Illustrator James Hart makes his authorial debut in this hilarious, action-packed graphic novel series! Perfect for fans of Real Pigeons, Diary of a Wimpy Kid and Dog Man. Zeek and Arnie are best friends. They do everything together. They love solving problems, inventing machines, playing video games, c oding, reading comics, cooking (mostly Arnie) and planning WORLD DOMINATION (mostly Zeek). But when Zeek puts a microchip in Arnie's pet fish, Eleanor, things go horribly wrong . . . A super-intelligent Eleanor decides she's going to become the supreme ruler of the world. How will Zeek and Arnie stop Eleanor's fish-bot army and prevent this power-hungry fish from achieving WORLD DOMINATION? ...Show more
$12.99
AUD
Category: Junior Fiction
Two intrepid girls go from ladies-in-waiting to knights-in-action when they rip up the rule book and go searching for adventure! Wondermere is the luckiest kingdom in the land, all thanks to the dragons that nest on top of the castle. Nobody wants them to fly away, so everyone has to FOLLOW THE RULES a nd make sure everything STAYS THE SAME to keep the dragons HAPPY. P rincess Grace HATES the rules. They stop her doing everything she loves, like PLAYING TROLL-O and WEARING TROUSERS and training to be a BRAVE KNIGHT. Why do boys get all the FUN! Determined to prove that the rules are a LOAD OF OLD SWAMP ROT, Grace and her sister Princess Portia secretly enter the year's BIGGEST TROLL-O TOURNAMENT. A couple of rule-breakers couldn't possibly disturb the dragons could they? Cheeky, charming and laugh-out-loud funny, the debut young fiction series from bestselling picture book author Michelle Robinson is chock-full of chuckles (and grumpy unicorns). Perfect for fans of Cressida Cowell, Pamela Butchart and Emer Stamp. ...Show more
$15.99
AUD
Category: Junior Fiction | Series: Wolf Girl | Reading Level: 8 Kids Middle Readers
A wildly exciting new adventure series from bestselling author Anh Do. I crawled onto the bank and collapsed, exhausted. From the dirt, I looked up in amazement at four dogs staring down at me. Was I dreaming? Had I gone mad? It all seemed very real. 'You guys saved me!' I said, as I sat up in my drippi ng clothes. 'I owe you.' When disaster separates Gwen from her family, she must fend for herself, all alone in the wilderness.  Luckily, she's not alone for long… When a wolf puppy, a Labrador, a Chihuahua, and a greyhound want to make friends, Gwen discovers talents she didn't know she possessed.  It will take all her new skills and strength just to survive. Does Gwen have what it takes to be leader of the pack? ...Show more
$15.99
AUD
Category: Junior Fiction | Series: The Bad Guys
Can the Bad Guys save the world from evil Dr. Marmalade's meowing monsters? They'll need help from foxy Agent Fox, a swampy secret zombie antidote, and the feistiest, toothiest, hungriest granny around in this book. Illustrations.
$14.99
AUD
Category: Junior Fiction | Series: Naughty Dragons
In the Laidley Hundreds, dangerous wild dragons roam the Highlands. But dragons aren't born bad - just naughty!   When Ava and Jack's parents agree to foster two young dragons, the siblings can't believe their luck. But teaching a mischievous pair of dragons how to behave isn't easy, and Jack and Ava wi ll have their work cut out for them with Graun and Fafnine. They might look sweet, but don't let that fool you - these dragons can cause trouble like you wouldn't believe.  ​ Perfect for fans of How to Train Your Dragon and the surreal humour of David Walliams, Naughty Dragons is a highly visual series for readers 6+, packed with rollicking adventure, riotous laughs and oodles of mischief. ...Show more
$15.99
AUD
Category: Junior Fiction | Series: Ninja Kid
Grandma has invented the COOLEST thing evera GLOVE that can bring toys to life! But when the glove is stolen, Nelson and Kenny have to find a way to get it back... before a CRAZY TOY ARMY takes over the WHOLE TOWN!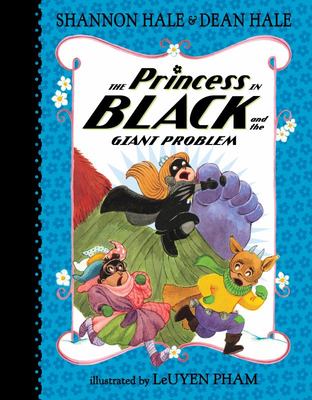 $21.99
AUD
Category: Junior Fiction | Series: Princess in Black
With a noisy giant crashing around the kingdom, the Princess in Black uses the Sparkle Signal to call ALL her heroic friends together--for the biggest adventure yet. The Princess in Black is ready for her snowy playdate with the Goat Avenger and the Princess in Blankets. It's a perfect day to build sno w monsters and battle them for practice. But just when they're about to wage battle, a huge foot smashes their snow monster. "SQUASHY " It's a giant, and it's smashing everything in its path The giant is too strong for the three friends, so the Princess in Blankets has an idea: it's time to light the Sparkle Signal and summon help. With a rising crescendo of a plot and a delightfully surprising ending, the latest adventure in the New York Times best-selling series features all the Princess in Black's friends as heroes for the first time. ...Show more
$24.99
AUD
Category: Junior Fiction
A young meerkat travels the world looking for Christmas in this festive card-packed picture book, perfect for fans of The Jolly Christmas Postman and the modern classic, Meerkat Mail. Sunny isn't quite sure if Christmas in the desert with his meerkat family is the right sort of Christmas - there's no s now, no fir trees and no figgy pudding! So he heads off on a journey round the world looking for the picture perfect Christmas . . . before realizing he might have left it at home after all. From the twice winner of the CILIP Kate Greenaway Medal and the creator of Tidy, Cyril and Pat and Again!, Meerkat Christmas is a witty and heartwarming celebration of festive fun and family love that shows Christmas can be whatever you want it to be. ...Show more