$15.99
AUD
Category: Junior Fiction | Series: The Bad Guys
Seriously WHAT is going on with Snake? Terrifying powers! Evil allies! Inter-dimensional doorways! WHAT IS HIS DEAL?! And that's not all! Why is Agent Fox suddenly so mysterious? Who IS she, exactly?! Dang it! We need answers! Wolf and the gang are back. And theyre even more confused than YOU. The Bad G uys EPISODE 12. IT WILL MELT YOUR BRAIN...     ...Show more
$15.99
AUD
Category: Junior Fiction | Series: Wolf Girl
The wait is over! I held onto the bars of the truck and howled to my dogs as they fell further and further behind. Sunrise, Brutus, Zip, Nosey and Tiny all ran as hard as they could, but there was no way they could keep up...At first, Gwen is overjoyed to see another human after four years alone in th e wild.But all that changes when she is thrown into the back of a van and stolen away to a prison camp.The situation looks dire - how will her pack find her? Where is her human family? Are the other kids in the camp friends or enemies? But Eagle is fast, the dogs are brave, and bars and fences are no match for the one and only Wolf Girl! ...Show more
$12.99
AUD
Category: Junior Fiction | Series: Squishy Taylor
Modern Family meets Harriet the Spy in this hilarious mystery series! Sita 'Squishy' Taylor is a cheeky, sneaky 11-year-old who lives with her dad and step-family in a very crowded apartment. Luckily for Squishy, their building is huge - and there's always plenty of mysteries to investigate! Like...* Ho w could a vase disappear from a locked apartment?* How come everyone is getting Dad's special forehead-kisses too?* Why does toast taste better on a balcony?* How do you get rid of a Chinese-warrior ghost? ...Show more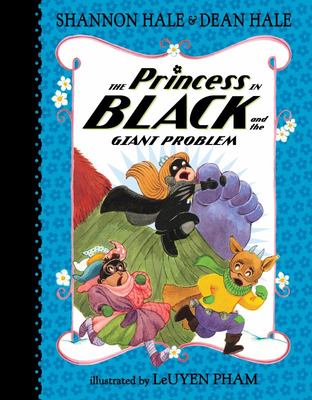 $21.99
AUD
Category: Junior Fiction | Series: Princess in Black
With a noisy giant crashing around the kingdom, the Princess in Black uses the Sparkle Signal to call ALL her heroic friends together--for the biggest adventure yet. The Princess in Black is ready for her snowy playdate with the Goat Avenger and the Princess in Blankets. It's a perfect day to build sno w monsters and battle them for practice. But just when they're about to wage battle, a huge foot smashes their snow monster. "SQUASHY " It's a giant, and it's smashing everything in its path The giant is too strong for the three friends, so the Princess in Blankets has an idea: it's time to light the Sparkle Signal and summon help. With a rising crescendo of a plot and a delightfully surprising ending, the latest adventure in the New York Times best-selling series features all the Princess in Black's friends as heroes for the first time. ...Show more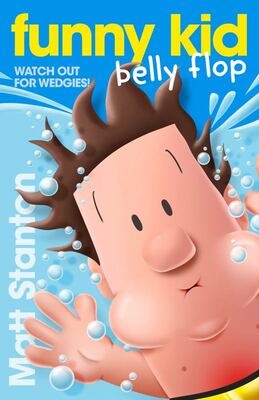 $14.99
AUD
Category: Junior Fiction | Series: Funny Kid
Laugh your head off with the Funny Kid series, from million-copy bestseller Matt Stanton! Every kid wants to laugh, but Max is the boy who can make it happen. Max and Abby hardly ever agree on anything ... until now! They are both desperate to get out of this Friday's swimming carnival. Max is the funn y kid, and there's a swimming carnival that needs cancelling! A sea-monster, the maths olympiad, spotty rashes, good twin vs bad twin and a swimming instructor named Chad are just some of the things in store for Max and his friends in this brand-new Funny Kid adventure. FUNNY KID is the mega-bestselling series from author-illustrator Matt Stanton that's got everyone laughing! MORE PRAISE FOR FUNNY KID 'my favourite thing in the book was everything' - Elliott 'better than Wimpy Kid, Big Nate and Tom Gates combined' - Ally 'humour is injected into every page' - Children's Book Council of Australia's Reading Time 'absolutely hilarious' - Tim Harris, author of the Exploding Endings series ...Show more
$15.99
AUD
Category: Junior Fiction | Series: Wolf Girl | Reading Level: 8 Kids Middle Readers
A wildly exciting new adventure series from bestselling author Anh Do. I crawled onto the bank and collapsed, exhausted. From the dirt, I looked up in amazement at four dogs staring down at me. Was I dreaming? Had I gone mad? It all seemed very real. 'You guys saved me!' I said, as I sat up in my drippi ng clothes. 'I owe you.' When disaster separates Gwen from her family, she must fend for herself, all alone in the wilderness.  Luckily, she's not alone for long… When a wolf puppy, a Labrador, a Chihuahua, and a greyhound want to make friends, Gwen discovers talents she didn't know she possessed.  It will take all her new skills and strength just to survive. Does Gwen have what it takes to be leader of the pack? ...Show more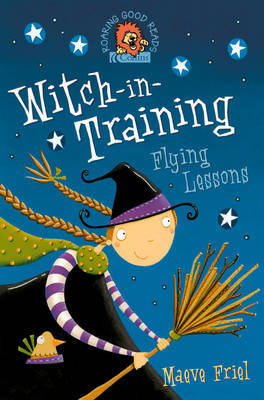 $16.00
AUD
Category: Junior Fiction
When she sees the broomstick for sale outside Miss Strega's hardware shop, Jessica is intrigued. She can't resist peeking inside the shop and so begins her first lesson in witchcraft.
$19.99
AUD
Category: Junior Fiction
An insightful, topical and practical picture book story about a family coping with the changes brought about by Covid 19, from the much-loved Jamila Rizvi. Inspired by her own child's experience, Jamila wrote I'm a Hero Too to help children make sense of the changes to their world and to help them feel empowered and reassured about how they can be a hero at their house too! A story for our time right now, but also for all times, as children will always need reassurance about change. Arty likes going to kinder, visiting his granny and playing with his friends at the playground, but since the virus came everything has changed and Arty can't do any of his favourite things anymore. Arty's mum is a hero, she's a scientist, helping to make medicines to fight the virus. Arty has a special plan about how he can be a hero and do his bit to help fight the virus too! ...Show more
$7.99
AUD
Category: Junior Fiction | Series: Billie B Brown
Billie really wants to win the school hat parade. She has made lots of amazing hats! But when Billie gets stuck in bed with a horrible cold, will her hat parade plans be ruined?
$19.99
AUD
Category: Junior Fiction | Series: Polly and Buster
What would you do if everyone thought your best friend was dangerous?   Polly the witch and Buster the monster shouldn't be friends. And they definitely shouldn't be on the run from almost everyone in town. But when Polly is called to the Hollow Valley Mines - the forbidden, haunted mines - by her magic stones, these two best friends have a big decision to make. Do they stay hidden and safe, or risk it all to save the day? The magical sequel toThe Wayward Witch and the Feelings Monster. Written and illustrated by Sally Rippin.   ...Show more
$15.99
AUD
Category: Junior Fiction | Series: Captain Underpants
When we last saw our heroes, George and Harold, they had been turned into evil zombie nerds doomed to roam a devastated, post-apocalyptic planet for all eternity. But why, you might ask, didn't the amazing Captain Underpants save the boys from this frightening fate? Because Tippy Tinkletrousers and his time-traveling hijinks prevented George and Harold from creating Captain Underpants in the first place! Now, having changed the course of human history forever, they'll have to figure out a way to CHANGE IT BACK! ...Show more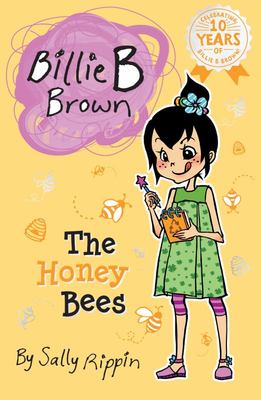 $7.99
AUD
Category: Junior Fiction | Series: Billie B Brown
Billie wants to protect the planet. She knows bees are super-dooper important, so she's going to build a beehive at school! But why is her best friend Jack so upset about her plan?