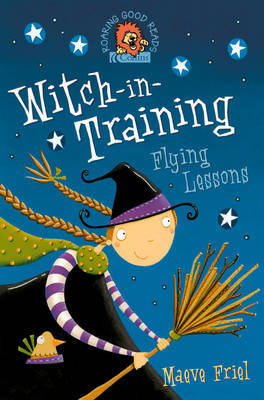 $16.00
AUD
Category: Junior Fiction
When she sees the broomstick for sale outside Miss Strega's hardware shop, Jessica is intrigued. She can't resist peeking inside the shop and so begins her first lesson in witchcraft.
Found
by Bruce Pascoe; Charmaine Ledden-Lewis (Illustrator)
$24.99
AUD
Category: Picture Books
This gentle story set in the rugged Australian bush is about a small calf who becomes separated from his family. The little calf is alone and simply wants his mother, sisters and brothers. He can see other animals, and after running to the river, manages to ask some horses if they are his family. The ca lf's family have been taken away in the back of a noisy truck. So begins the little calf's journey to find his family. In Found we share the calf's point of view in an evocative story, accompanied by stunning illustrations. ...Show more
$12.99
AUD
Category: Junior Fiction | Series: Squishy Taylor
Modern Family meets Harriet the Spy in this hilarious mystery series! Sita 'Squishy' Taylor is a cheeky, sneaky 11-year-old who lives with her dad and step-family in a very crowded apartment. Luckily for Squishy, their building is huge - and there's always plenty of mysteries to investigate! Like...* Ho w could a vase disappear from a locked apartment?* How come everyone is getting Dad's special forehead-kisses too?* Why does toast taste better on a balcony?* How do you get rid of a Chinese-warrior ghost? ...Show more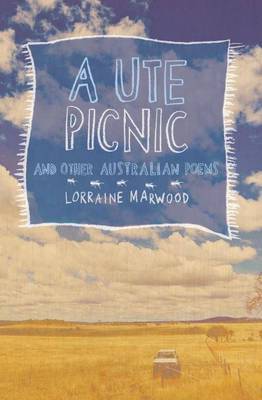 $16.00
AUD
Category: Poetry
Sometimes funny, sometimes heartbreaking, this beautiful poetry collection takes a poignant look at what it's like to live on a farm in Austrlaia. This collection of poetry by Lorraine Marwood describes the essence of Australian life on the land. The anthology contains strong themes of farming and rural living and covers topics such as the working day, hardship and drought, beloved pets and playing in the bush. It also features a special heartfelt poem called Black Saturday that touches on the tragic bushfires which devastated rural Victoria in 2009. ...Show more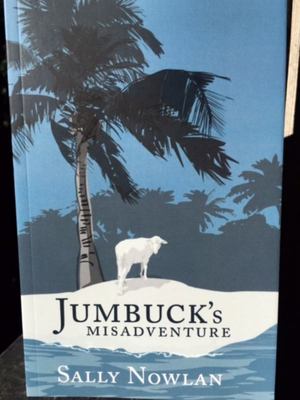 $15.00
AUD
Category: Middle Fiction
A new book for young readers that reveals the reality of live export from a sheep's eye view. Jumbuck is a cheeky pet sheep who finds himself on a live export boat headed to the Middle East! It's a great read ... and has a happy ending!
$17.99
AUD
Category: Middle Fiction
One extraordinary year will change them all... Sorrento, Victoria, 1999. Fred's family is a mess. Her mother died when she was six and she's been raised by her Pop and adoptive father, Luca, ever since. But now Pop's had to go away, and Luca's girlfriend Anika and her son have moved in. More and more it feels like a land-grab for family and Fred is the one being left off the map. Even as things feel like they're spinning out of control for Fred, a crisis from the other side of the world comes crashing in. When a group of Kosovar-Albanian refugees are brought to a government 'safe haven' not far from Sorrento, their fate becomes intertwined with the lives of Fred and her family in ways that no one could have expected. A middle-grade coming-of-age story inspired by true events about the bonds of family, the weight of grief and the power of compassion for fans of THE BONE SPARROW, WOLF HOLLOW and THE THING ABOUT JELLYFISH. 'A brilliant gem that will make you see the world - and your place in it - in a new way.' EMILY GALE 'This timely and beautiful story reveals the invisible lines of kindness and empathy that connect us all.' SALLY RIPPIN ...Show more
$14.99
AUD
Category: Junior Fiction | Series: Bad Guys
The Bad Guys - I mean, Shadow Squad-G - have saved the world from butt-handed evil and now its time to PARTY! But Mr Snake doesn't feel like partying. Ohhh, no. He's WAY too powerful for that. Mr Snake would rather mess with things that could RIP OPEN A DOORWAY into a whole new world of horror, mayhem a nd... BLOOD-CURDLING BADNESS. Better put your party pants on ice. Its the Bad Guys Episode 11!   ...Show more
$14.99
AUD
Category: Middle Fiction
   Adventure awaits! From the imagination of Rowley Jefferson comes an adventure of epic proportions. Join Roland and his best friend, Garg the Barbarian, as they leave the safety of their village and embark on a quest to save Roland's mom from the White Warlock. Will our heroes survive? Find out in Ro wley Jefferson's Awesome Friendly Adventure! ...Show more
$16.99
AUD
Category: Baby and Infant
Everyone loves Bandit, especially Bluey and Bingo! Find out what makes this true blue dad so special in this hilarious and heartwarming book. Bluey has been a phenomenal success since airing on ABC KIDS in October 2018, amassing legions of dedicated fans and taking the coveted position of being the most watched program ever on ABC iView, with over 200 million plays.  ...Show more
$12.99
AUD
Category: Junior Fiction | Series: Hotdog
Hotdog, Kev and Lizzie enter an art contest at the local museum. But what happens when someone steals the most famous painting in the world the Llama Lisa!? Can Hotdog and his friends chase down the robbers?
$15.99
AUD
Category: Middle Fiction | Series: Star of Deltora
Britta of Del wants nothing less than to be the new Apprentice Trader of the Rosalyn fleet. Family and friends and even the terrible secret of her parentage will not stop her. But how can she succeed when her true identity must surely be guessed by Trader Mab, who knew her father, and the crew of the St ar of Deltora? Relying on no more than her wits and the kind acts of friends she makes along the way, Britta is drawn closer and closer to her terrible destiny. ...Show more
$15.00
AUD
Category: Middle Fiction
  Worse Things is a story about connections, the ways they are made, and what happens when they are lost or elusive, from the award-winning author of Pearl Verses the World and Toppling. Worse Things follows the lives of three main characters: Blake, an Aussie Rules football player who suffers a devas tating injury; Jolene, a hockey player who hates the game and and is grieving over the recent death of her father; and Amed, a soccer-loving, non-English speaking orphan who feels like an outsider since arriving in Australia after being raised in a refugee camp. A touching and inspirational story about connections and the things that bind us all.   ...Show more