$19.99
AUD
Category: Activity
This Annual is the perfect Christmas gift for Star Wars fans! With a full round-up of the 9 saga movies, this Annual is the complete guide to everyone's favourite franchise. Relive all the action and adventure of the 3 Star Wars trilogies with stories, fun facts, activities, posters and more! Includes T he Rise of Skywalker new characters, movie moments and more! ...Show more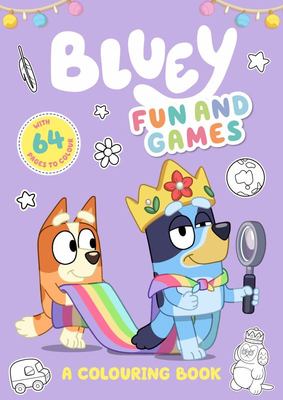 $5.99
AUD
Category: Activity
Colour in the grannies, a game of Featherwand, a trip to Rug Island and more in this fun-filled colouring book. Bluey has been a phenomenal success since airing on ABC KIDS in October 2018, amassing legions of dedicated fans and hugely popular ranges of books, toys, clothes, games and more. It holds the coveted position of being the most watched program ever on ABC iView, with over 260 million plays for Series One, and is the winner of an International Emmy for Most Outstanding Children's Programme. ...Show more
$14.99
AUD
Category: Activity | Series: Search and Find Activity
Packed with a host of fun activities and accompanied by the magical creatures themselves, this book is guaranteed to charm unicorn fans both old and new. Building on their spellbinding success around the world, the Seven Unicorns of Rainbow Valley are back, and with more activity fun than ever before. F eaturing an enchanting foray of puzzle delights, there is something for every young puzzler and unicorn-lover. Guide unicorns through maze mayhem, match silly silhouettes, spot the differences and even discover which unicorn pooped. From the creators of the best-selling Where's the Unicorn? series, this activity book will keep kids spellbound for hours. ...Show more
$13.00
AUD
Category: Activity
What lights up a stadium? A match! Which athletes are the warmest? Long jumpers! How do footballers stay cool? They play close to the fans!Kids will fall over laughing at these sporty jokes, perfect for celebrating the Olympics!
$16.99
AUD
Category: Activity | Series: Billie B Brown
What does the B in Billie B Brown stand for? BOREDOM BUSTERS! Packed with puzzles, activities, recipes and interviews with Sally and her friends, Billie's Bumper Book of Fun will keep you entertained for hours!  
$14.99
AUD
Category: Activity | Series: Search and Find Activity
A brand new search-and-find adventure, from the publishers of the 2017 bestselling title Where's the Unicorn? Follow the further adventures of a colourful blessing of globetrotting unicorns. This time, the unicorns are embarking on a magical tour through the wild world of Wonderland. Spot the blessing i n an enchanted forest, search for them on board a sky ship and find them in a mysterious crystal cave. There are 17 intricately illustrated fantasy scenes to search - each one filled with crowds of magical creatures, characters and animals - and seven sensational unicorns to spot in every location.   ...Show more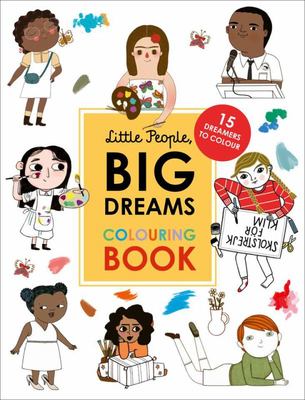 $19.99
AUD
Category: Activity | Series: Claris
Claris, the chicest mouse in Paris, is setting off on an exciting adventure through the city of lights! Can you find Claris and her friends in fabulous Parisian places such as the patisserie, the florist and the carousel? Look inside to find out! A quarter of a million Claris books in print!     
$19.99
AUD
Category: Activity | Series: Little People, Big Dreams
What is your big dream? Will you be a singer, a runner, an artist, a scientist, an activist--or something else? Explore all this and more in this beautifully illustrated guided journal and keepsake, from the creators of the critically acclaimed, multimillion-copy best-selling Little People, BIG DREAMS s eries. "Every great dream begins with a dreamer" --Harriet Tubman With quotes from the inspirational characters from the series and confidence-boosting activities, now you can put your own dreams to paper. Explore what makes you you and what you aspire to accomplish with drawing completion projects, fill-in-the-blank exercises, brainstorming prompts, and more. When you're done, you'll have a record of all your amazing strengths and step-by-step plans to live out your dreams! Little People, BIG DREAMS is a best-selling series of books and educational games that explore the lives of outstanding people, from designers and artists to scientists and activists. All of them achieved incredible things, yet each began life as a child with a dream. This empowering series offers inspiring messages to children of all ages, in a range of formats. The board books are told in simple sentences, perfect for reading aloud to babies and toddlers. The hardcover versions present expanded stories for beginning readers. Boxed gift sets allow you to collect a selection of the books by theme. Paper dolls, learning cards, matching games, and other fun learning tools provide even more ways to make the lives of these role models accessible to children. Inspire the next generation of outstanding people who will change the world with Little People, BIG DREAMS! ...Show more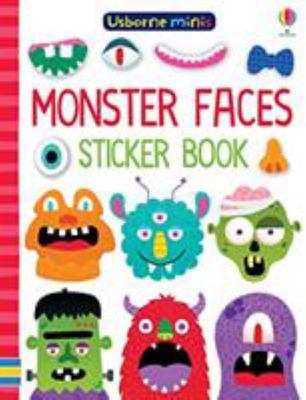 $4.99
AUD
Category: Activity | Series: Usborne Mini Bks.
This little book is full of monster faces for children to complete using the sticker facial features inside. They can match the stickers to the monsters, or dream up their own combinations to create the faces of fierce, furry fiends or comical, cuddly critters - the choice is theirs!
$4.99
AUD
Category: Activity | Series: Usborne Mini Bks.
This little book is full of ideas for shadows that children can bring to life with their hands. Each page shows how to achieve the correct hand shape and position, as well as an image of how the silhouette should look. Kids will be amazed at what they can create with just their hands, a lamp and a littl e imagination. ...Show more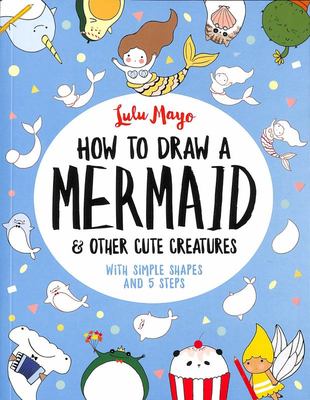 $14.99
AUD
Category: Activity
From a magical mermicorn and a friendly narwhal to a puppy cupid and a panda cupcake, these cute creations are loads of fun to draw. The book demonstrates how to create quirky kawaii-style characters in an easy, step-by-step way that will also have readers coming up with their own cute characters in no time. Using simple shapes, illustrator Lulu Mayo explains how to draw each mythical, magical or just plain marvellous creature. Her 30 imaginative creations are sure to keep budding artists entertained and inspired to dream up their very own weird and wonderful characters. ...Show more