$45.00
AUD
Category: Travel
Loving Country is a book that inspires ultimate respect for Mother Earth and the role of her custodians. While readers are encouraged to discover the sacred country of Australia in an open-minded and sensitive manner, the intention of this book is to foster communication and understanding between all pe oples and country, to bring about a range of environmental and social changes. Co-authors Bruce Pascoe and Vicky Shukuroglou hope to empower communities to tell their own stories, and for people to honour them and the country from which they have grown. Beautifully designed, all of the writing and photography in Loving Country has been created in consultation with communities. From the ingenious fish traps at Brewarrina and the rivers that feed the Great Barrier Reef, to the love stories of Wiluna and the whale story of Margaret River, there is so much to celebrate and admire about the oldest continuing culture in the world. For those who want to do more than a whistle-stop tour of Australia, this book offers some keys to unlock and reveal the heart of this loving country. ...Show more
$24.99
AUD
Category: Travel Guides | Series: Walks in Nature Ser.
Melbourne and its surrounding regions are a great place to go for a walk. Step away from the city pavements and you'll discover a world of hidden wild rivers, towering eucalypt forests, cliff-tops and sheltered coves.  This revised and completely updated edition of Walks in Nature: Melbourne is for a nyone who wants to escape into the natural world. The 32 cards are organised seasonally and feature some of the best walks in the Melbourne region - with four new walks to try in this edition! Each easy-to-carry card includes a short description, useful information and map, plus a recommended coffee and foodie stop. ...Show more
$39.99
AUD
Category: Travel Guides | Series: Ultimate Ser.
Australians have always loved a good road trip, whether it's a leisurely Sunday drive through wineries or to a beach near a major city, a quick weekend getaway into the mountains or roughing it on a remote outback track. And hitting the road is a great way to spend our holiday time with family and frien ds. In Ultimate Road Trips: Australia, author Lee Atkinson highlights 40 of the best driving holidays around the country. Each chapter includes information on things to see and do, detailed route maps and a handy list of distances to help you plan your trip, as well as lots of useful advice on family-friendly attractions, where to eat and the best hotels, guesthouses, caravan parks and camping spots. You'll also find details on the best time of year to visit, driving tips and a guide to surviving a road trip with a back seat full of kids. Keep this book in the car for when you're out on the road, or curl up with it at home and dream about your next journey.     ...Show more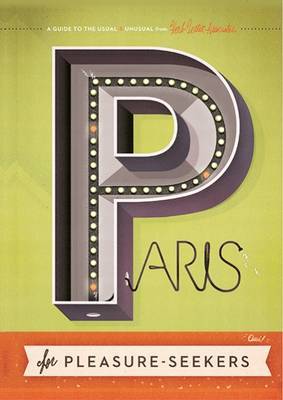 $11.50
AUD
Category: Travel Guides
We have returned from the city of light with another guide to its numerous delights and distractions. The map takes in lingerie, ballet pumps and macaroons; there are belle epoque restaurants, opulent cinemas and beatnik bookshops. In other words, Paris For Pleasure-Seekers contains sensual delights for tastes high and low. ...Show more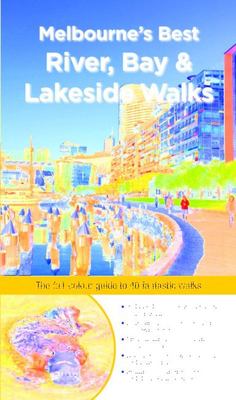 $39.99
AUD
Category: Travel Writing
From the ABC Back Roads team, Australia's inspiring rural communities in splendid, vivid colour During the five years it has been appearing on our screens, ABC TV's Back Roads has taken us across Australia, through scorched deserts, along sapphire coasts, up breathtaking mountains and over gentle, roll ing plains. It has shown us the rugged landscapes, the resilient communities and the extraordinary individuals who make a life in those areas outside the big cities. In this book, we capture in vivid colour some of our favourite people and places. Full of glorious photos that show us the spirit, purpose, difficulties and humour of outback life, this book is a tribute to the surprising characters, the rarely told stories and the sometimes beautiful, sometimes strange places that exist along the back roads of our extraordinary country. ...Show more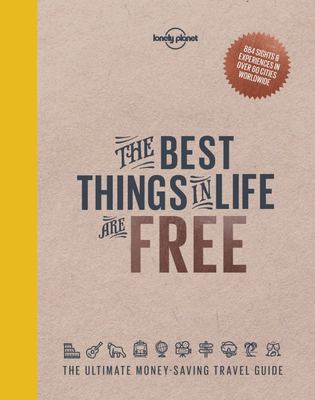 $29.99
AUD
Category: Travel | Series: Lonely Planet Ser.
Lonely Planet's The Best Things in Life are Free is packed full of money-saving tips, tricks and recommendations for the best-value sights and experiences around the world. From parks, museums and exercise classes that are free, to insider ideas on food and experiences offered at great value, this book features over 60 major cities around the world and promises to help any traveller on a budget to make the most of their trip. Includes parks and gardens, street markets and food trucks, viewing points, museums and galleries, free experiences, spectator sports, city beaches, and much more. For many, free and cheap things are not only appealing but essential for stretching the funds to last as long as possible for an extended journey. Yet, even on a short trip, many unforgettable blasts of freedom and discovery can happen on a thin budget. You quickly realise that cheap can mean much, much better. No fancy Roman trattoria dinner can truly rival the bread and cheese picnic in Villa Celimontana, a short walk from the Colosseum, on a visit to the Eternal City. Needless to say, the monetary value implied in the term 'free' can misrepresent what's on offer within these pages. The quality of an experience, after all, is not always attached to a price tag, such as the priceless experience of unearthing the world's secret wonders, whether that's swimming around Sydney's ocean pools or strolling the tombs and monuments of Delhi's Lodi Gardens. Additionally, it's an exaggeration to say that everything good is 100% free, so you'll find plenty of excellent value cheap things to experience throughout this book as well. Dip into your spare change for classy street food like a chorip n (chorizo sandwich) in Buenos Aires, the best views of Hong Kong's skyline from the Star Ferry and a Boston brewery tour. After using the tips in this book, you'll be left with great memories, a happier you and a grateful wallet. Happy travels Destinations covered: AFRICA Cape Town Marrakesh ASIA Bangkok Beijing Beirut Delhi Dubai Hong Kong Mumbai Shanghai Singapore Tokyo EUROPE Amsterdam Athens Barcelona Berlin Bruges Budapest Copenhagen Dublin Edinburgh Geneva Helsinki Istanbul Lisbon London Madrid Milan Moscow Oslo Paris Prague Reykjavik Rome Stockholm Venice Vienna NORTH AMERICA Austin Boston The Caribbean Chicago Detroit Las Vegas Los Angeles Miami New Orleans New York City Portland, OR San Diego San Francisco Seattle Toronto Vancouver Washington, DC SOUTH AMERICA Bogota Buenos Aires San Salvador Lima Rio de Janeiro Sao Paulo OCEANIA Brisbane Melbourne North Island, NZ South Island, NZ Sydney About Lonely Planet: Started in 1973, Lonely Planet has become the world's leading travel guide publisher with guidebooks to every destination on the planet, as well as an award-winning website, a suite of mobile and digital travel products, and a dedicated traveller community. Lonely Planet's mission is to enable curious travellers to experience the world and to truly get to the heart of the places they find themselves in. ...Show more
$45.00
AUD
Category: Travel | Series: Lonely Planet Ser.
There's something purely magical about being in nature; it transforms us, it renews us. Yet, in a world where high rises, dense population and technology have become virtually inescapable, immersing oneself in nature is seemingly out-of-reach. Lonely Planet's Natural World invites you to reconnect with nature in this sweeping look at the cultural, ecological and historical significance of our world's remaining natural places.The natural world is not as far away as you may believe. In each chapter we explore one specific environment and show you places around the world where you can immerse yourself under a canopy of leaves, quiet your mind amongst sparkling snow, and refresh your senses to a soundtrack of crashing waves. We've also included excerpts from nature writers such as John Muir to help illuminate your sense of place throughout history, and easy-to-follow activities, like "how-to-forest-bathe," to provide inspiration for when you arrive.Nature is a precious resource; not for what we can take from it, but for what we can learn from it. The natural places in this book are in danger from a plethora of human-created threats. While this book is a celebration of these spaces, it is also meant to impart their value and importance, and calls on readers to protect such places. Discover how to absorb the benefits of nature while preserving these environments for future generations.   ...Show more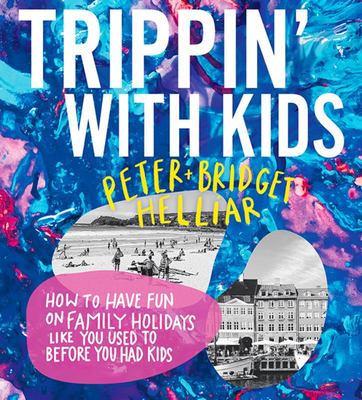 $34.99
AUD
Category: Travel Guides
School drop-offs and hastily made Book Week costumes shouldn't be the only epic adventures you tackle with your kids. Pete and Bridget Helliar have spent years travelling around Australia and overseas with their three boys, and they want to encourage parents with young children to travel too. Right now.     Trippin' with Kids is your (totally legal and not-at-all hallucinogenic) entry to the happy rainbow of travel experiences parents can enjoy with their kids, from babies to the teens. Packed with Pete and Brij's tips and tricks for how to plan, organise and execute a great family holiday - whether it's a weekend camping trip or a month-long trip to Europe - there are also detailed destination guides to some of their favourite holiday destinations including Europe, the USA, Bali and, yes, South Australia. Learn some fool-proof packing methods, ways to keep costs down and general tips on how to maintain both your sanity and sense of humour, and find all of the best kid-friendly attractions without resorting to a pricey play centre. This book will help you discover (and rediscover) places around Australia and the world, just like you did before you had kids.     ...Show more
$55.00
AUD
Category: Travel | Series: Lonely Planet Ser.
  Circumnavigate the world with Lonely Planet's latest inspirational illustrated coffee table book. Packed full of pictures, interviews, detailed gatefold maps and more, chart the history of travelling the globe by ship, bicycle, plane, car, train, balloon, submersible and foot and discover amazing sto ries from people who have travelled around the world.   Hear enthralling tales of intrepid explorers and record breakers such as Amelia Earhart, Ferdinand Magellan, Francis Chichester, Nellie Bly, Mark Beaumont and Aloha Wanderwell who have risked their lives succeeding (or attempting) the journey, chart the routes they have taken, discover how transport has developed over time and find out what the future likely has in store for means of travel. You'll also uncover some of the world's most celebrated hot air ballooning routes, classic hikes and road trips, coast-to-coast cycling races and much more in this enthralling 288-page celebration of circumnavigation. Written by expert travel writers and bursting with photographs and stunning illustrated gatefold maps, this is the quintessential travel history book for discovering the facts about voyaging Around The World. ...Show more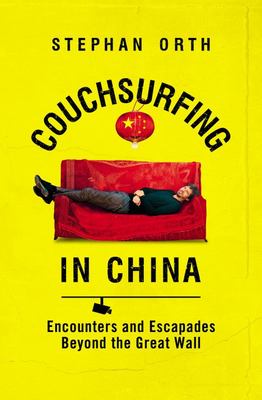 $29.99
AUD
Category: Travel Writing
China can be a challenging travel destination, with its strict visa conditions, the language barrier and internet censorship. Couchsurfer Stephan Orth chooses a different path than most and gains an insider view of the nation, directly from the living rooms of locals. He talks to them about their dreams and fears, and about where this huge country is heading. Concrete facades sometimes conceal great surprises, and Orth is on a mission to discover the real China. In Couchsurfing in China, the award-winning travel journalist spends three months exploring the Middle Kingdom- from the gamblers' paradise of Macau, to the mountainous region of Yunnan Province, to the city of Dandong on the North Korean border. Orth visits high-tech megacities and remote villages, meeting artists critical of the regime and ethnic minorities forced into re-education camps. Utterly out of place, he finds himself censored as a guest on live TV and almost joins an outlawed sect. On his travels, Orth uncovers the complicated realities of life in a country that encompasses a bewildering mixture of old and new, natural and artificial, beautiful and chaotic - a place poised to become the future number-one world power. The result is an intriguing travelogue full of insight, humour and revelation. ...Show more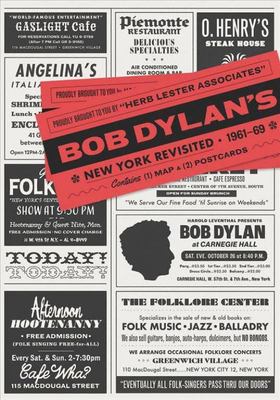 $29.95
AUD
Category: Travel Guides
On a cold night in January 1961, Bob Dylan arrived in New York. Within hours, he made his first New York performance at the Greenwich Village coffeehouse Cafe Wha? This guide charts Dylan's journey through the city from that first day through the 1960s, as he transitioned from unscrubbed folkie to world -conquering rocker, before a July 1966 motorcycle crash forced him into exile upstate. This annotated map includes more than 40 entries, including the locations of friends' apartments where he'd crash for a few nights, the many small clubs and bars at which he strummed and sang for change, the scenes of first successes and later controversies, locations of LP cover shoots, and much more. Born and raised in Minnesota as Robert Zimmerman, it was only in New York that he completed his transformation into Bob Dylan, during the frenetic period this guide documents. ...Show more