$39.99
AUD
Category: Travel Guides
Getting back to nature doesn't have to mean roughing it, not with this collection of 100 of Australia's best nature-based holidays. There's something for every kind of nature-lover in this beautiful book, from rustic cabins in national parks to glamping and luxe beachside resorts, family-friendly holida y parks, country hideaways, houseboats and even a treehouse. The book also covers a range of activities such as guided walks, cruises, safaris, 4WD adventures and bareboat charters.   You'll find all the information you need - how to get there, how long to stay, the best time to go, a price guide and handy travel hints, such as special kid-friendly features or alternative options in the area to suit your budget. However you like to go wild, you'll find inspiration with Australia's Best Nature Escapes. ...Show more
$39.99
AUD
Category: Travel Guides
Victoria offers a jaw-dropping diversity of bushwalks through areas rich in natural wonders and colourful human history. Experienced travel writer Melanie Ball has hiked every track in this book for walkers of all levels of experience. There are walks for each part of the state, including the renowned W ilsons Promontory Lighthouse loop and salt lake circuits in the Mallee region. Most of the tracks can be completed in a few hours, but there are some more difficult multi-day walks for those wanting more of a challenge. For each walk there is detailed trail information, a map and photographs that you're likely to see along the way. In this second edition of Top Walks in Victoria, all of the track information has been updated and four new walks have been added. ...Show more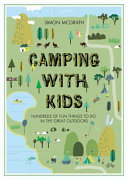 $19.99
AUD
Category: Travel Guides
Seasoned camper Simon McGrath draws on a lifetime's experience so your kids can enjoy every minute of their camping holiday. Start in your backyard and graduate to the wilderness. Go orienteering or hang out at a festival. Watch the sun rise or go on a night walk. Climb a mountain or spot a constellatio n. And cook up a storm - even in a storm.Camping With Kids has more than 300 cool ideas - from games for the car trip to recipes and adventure activities - to help you and your family get the most out of any camping experience. ...Show more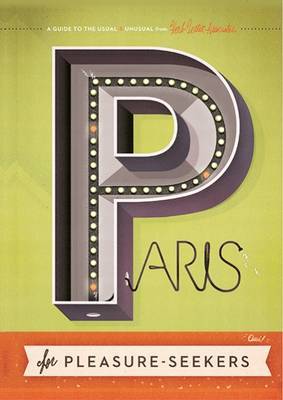 $11.50
AUD
Category: Travel Guides
We have returned from the city of light with another guide to its numerous delights and distractions. The map takes in lingerie, ballet pumps and macaroons; there are belle epoque restaurants, opulent cinemas and beatnik bookshops. In other words, Paris For Pleasure-Seekers contains sensual delights for tastes high and low. ...Show more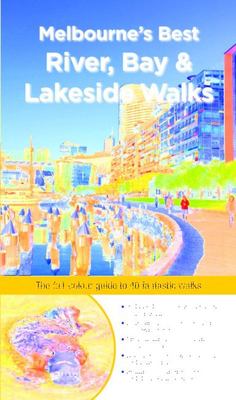 $29.99
AUD
Category: Travel Guides | Series: EXPLORE AUSTRALIA
Walks in Nature: Australia is a celebration of being outdoors. From coastal cliffs and crescents of sand, to iconic bush landscapes and wild offshore islands, this book offers more than 100 walking trails around the country, all within an easy distance of your capital city. This second edition has been completely updated and contains new walks for every state. In every chapter you'll find a variety of walks to suit every season and fitness level, with detailed track notes and easy-to-use maps. Each trail is 6-20km in distance and includes a delicious suggested foodie stop, where you can refuel and reflect on a day walking in nature. The book features walks in and around Sydney, Canberra, Melbourne, Adelaide, Perth, Brisbane and Hobart. ...Show more
$45.00
AUD
Category: Travel Guides
Lofted puts a new spin on the widely played and loved game of golf--traversing the world in search of authentic golfing experiences.   A visual adventure for the modern golfer, Lofted will transport you far and wide through the world of golf. Lofted takes you on a journey of discovery with stunning pho tography and words featuring golf experiences across the globe, including classic courses in Wisconsin, the remote islands of Scotland's Outer Hebrides, a magical Malaysian course in a tropical paradise, the foothills of the Himalayas and the windswept King Island in the Bass Strait off the coast of Australia.   From the design of the bunkers and doglegged tees to the art of mindfulness in the great outdoors--the unexpected stories and images in Lofted will challenge your perceptions of golf.   ...Show more
$24.99
AUD
Category: Travel Guides | Series: Walks in Nature Ser.
Melbourne and its surrounding regions are a great place to go for a walk. Step away from the city pavements and you'll discover a world of hidden wild rivers, towering eucalypt forests, cliff-tops and sheltered coves.  This revised and completely updated edition of Walks in Nature: Melbourne is for a nyone who wants to escape into the natural world. The 32 cards are organised seasonally and feature some of the best walks in the Melbourne region - with four new walks to try in this edition! Each easy-to-carry card includes a short description, useful information and map, plus a recommended coffee and foodie stop. ...Show more
$29.99
AUD
Category: Travel
Journey to the planet's most magnificent places with this thought-provoking portrait of our world. See it as you've never seen it before and renew your relationship with the place we call home. The images in this book will take you to places far and wide, the kinds of places that you might never visit but that you can perhaps put on that "If " list we all have tucked away. These places are surprising, remarkable, remote, familiar... dive in and marvel over the undeniable fact; it is a beautiful world. The photography in Beautiful World is divided into ten themes: Origins Nourish Untamed Community Celebration Transformation Space Harmony Monumental Eternal  ...Show more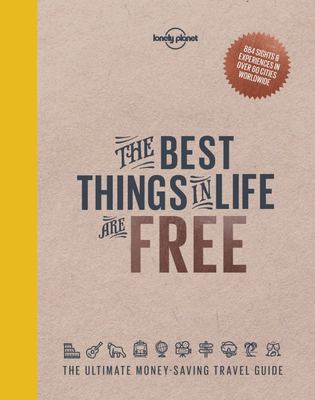 $29.99
AUD
Category: Travel | Series: Lonely Planet Ser.
Lonely Planet's The Best Things in Life are Free is packed full of money-saving tips, tricks and recommendations for the best-value sights and experiences around the world. From parks, museums and exercise classes that are free, to insider ideas on food and experiences offered at great value, this book features over 60 major cities around the world and promises to help any traveller on a budget to make the most of their trip. Includes parks and gardens, street markets and food trucks, viewing points, museums and galleries, free experiences, spectator sports, city beaches, and much more. For many, free and cheap things are not only appealing but essential for stretching the funds to last as long as possible for an extended journey. Yet, even on a short trip, many unforgettable blasts of freedom and discovery can happen on a thin budget. You quickly realise that cheap can mean much, much better. No fancy Roman trattoria dinner can truly rival the bread and cheese picnic in Villa Celimontana, a short walk from the Colosseum, on a visit to the Eternal City. Needless to say, the monetary value implied in the term 'free' can misrepresent what's on offer within these pages. The quality of an experience, after all, is not always attached to a price tag, such as the priceless experience of unearthing the world's secret wonders, whether that's swimming around Sydney's ocean pools or strolling the tombs and monuments of Delhi's Lodi Gardens. Additionally, it's an exaggeration to say that everything good is 100% free, so you'll find plenty of excellent value cheap things to experience throughout this book as well. Dip into your spare change for classy street food like a chorip n (chorizo sandwich) in Buenos Aires, the best views of Hong Kong's skyline from the Star Ferry and a Boston brewery tour. After using the tips in this book, you'll be left with great memories, a happier you and a grateful wallet. Happy travels Destinations covered: AFRICA Cape Town Marrakesh ASIA Bangkok Beijing Beirut Delhi Dubai Hong Kong Mumbai Shanghai Singapore Tokyo EUROPE Amsterdam Athens Barcelona Berlin Bruges Budapest Copenhagen Dublin Edinburgh Geneva Helsinki Istanbul Lisbon London Madrid Milan Moscow Oslo Paris Prague Reykjavik Rome Stockholm Venice Vienna NORTH AMERICA Austin Boston The Caribbean Chicago Detroit Las Vegas Los Angeles Miami New Orleans New York City Portland, OR San Diego San Francisco Seattle Toronto Vancouver Washington, DC SOUTH AMERICA Bogota Buenos Aires San Salvador Lima Rio de Janeiro Sao Paulo OCEANIA Brisbane Melbourne North Island, NZ South Island, NZ Sydney About Lonely Planet: Started in 1973, Lonely Planet has become the world's leading travel guide publisher with guidebooks to every destination on the planet, as well as an award-winning website, a suite of mobile and digital travel products, and a dedicated traveller community. Lonely Planet's mission is to enable curious travellers to experience the world and to truly get to the heart of the places they find themselves in. ...Show more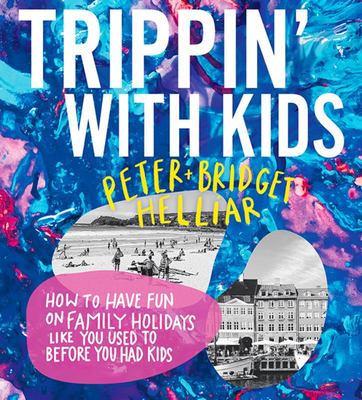 $34.99
AUD
Category: Travel Guides
School drop-offs and hastily made Book Week costumes shouldn't be the only epic adventures you tackle with your kids. Pete and Bridget Helliar have spent years travelling around Australia and overseas with their three boys, and they want to encourage parents with young children to travel too. Right now.     Trippin' with Kids is your (totally legal and not-at-all hallucinogenic) entry to the happy rainbow of travel experiences parents can enjoy with their kids, from babies to the teens. Packed with Pete and Brij's tips and tricks for how to plan, organise and execute a great family holiday - whether it's a weekend camping trip or a month-long trip to Europe - there are also detailed destination guides to some of their favourite holiday destinations including Europe, the USA, Bali and, yes, South Australia. Learn some fool-proof packing methods, ways to keep costs down and general tips on how to maintain both your sanity and sense of humour, and find all of the best kid-friendly attractions without resorting to a pricey play centre. This book will help you discover (and rediscover) places around Australia and the world, just like you did before you had kids.     ...Show more