$29.99
AUD
Category: Travel Guides | Series: EXPLORE AUSTRALIA
Walks in Nature: Australia is a celebration of being outdoors. From coastal cliffs and crescents of sand, to iconic bush landscapes and wild offshore islands, this book offers more than 100 walking trails around the country, all within an easy distance of your capital city. This second edition has been completely updated and contains new walks for every state. In every chapter you'll find a variety of walks to suit every season and fitness level, with detailed track notes and easy-to-use maps. Each trail is 6-20km in distance and includes a delicious suggested foodie stop, where you can refuel and reflect on a day walking in nature. The book features walks in and around Sydney, Canberra, Melbourne, Adelaide, Perth, Brisbane and Hobart. ...Show more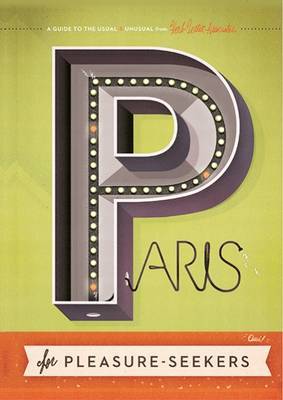 $11.50
AUD
Category: Travel Guides
We have returned from the city of light with another guide to its numerous delights and distractions. The map takes in lingerie, ballet pumps and macaroons; there are belle epoque restaurants, opulent cinemas and beatnik bookshops. In other words, Paris For Pleasure-Seekers contains sensual delights for tastes high and low. ...Show more
$24.99
AUD
Category: Travel Guides | Series: Walks in Nature Ser.
Melbourne and its surrounding regions are a great place to go for a walk. Step away from the city pavements and you'll discover a world of hidden wild rivers, towering eucalypt forests, cliff-tops and sheltered coves.  This revised and completely updated edition of Walks in Nature: Melbourne is for a nyone who wants to escape into the natural world. The 32 cards are organised seasonally and feature some of the best walks in the Melbourne region - with four new walks to try in this edition! Each easy-to-carry card includes a short description, useful information and map, plus a recommended coffee and foodie stop. ...Show more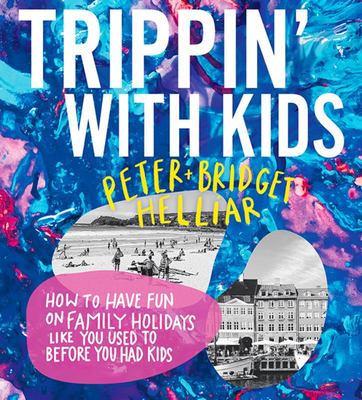 $34.99
AUD
Category: Travel Guides
School drop-offs and hastily made Book Week costumes shouldn't be the only epic adventures you tackle with your kids. Pete and Bridget Helliar have spent years travelling around Australia and overseas with their three boys, and they want to encourage parents with young children to travel too. Right now.     Trippin' with Kids is your (totally legal and not-at-all hallucinogenic) entry to the happy rainbow of travel experiences parents can enjoy with their kids, from babies to the teens. Packed with Pete and Brij's tips and tricks for how to plan, organise and execute a great family holiday - whether it's a weekend camping trip or a month-long trip to Europe - there are also detailed destination guides to some of their favourite holiday destinations including Europe, the USA, Bali and, yes, South Australia. Learn some fool-proof packing methods, ways to keep costs down and general tips on how to maintain both your sanity and sense of humour, and find all of the best kid-friendly attractions without resorting to a pricey play centre. This book will help you discover (and rediscover) places around Australia and the world, just like you did before you had kids.     ...Show more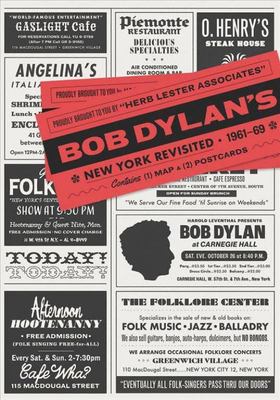 $29.95
AUD
Category: Travel Guides
On a cold night in January 1961, Bob Dylan arrived in New York. Within hours, he made his first New York performance at the Greenwich Village coffeehouse Cafe Wha? This guide charts Dylan's journey through the city from that first day through the 1960s, as he transitioned from unscrubbed folkie to world -conquering rocker, before a July 1966 motorcycle crash forced him into exile upstate. This annotated map includes more than 40 entries, including the locations of friends' apartments where he'd crash for a few nights, the many small clubs and bars at which he strummed and sang for change, the scenes of first successes and later controversies, locations of LP cover shoots, and much more. Born and raised in Minnesota as Robert Zimmerman, it was only in New York that he completed his transformation into Bob Dylan, during the frenetic period this guide documents. ...Show more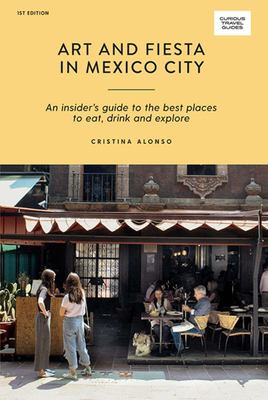 $29.99
AUD
Category: Travel Guides | Series: Curious Travel Guides
In 2016 The New York Times listed Mexico City as the number one place to go in the world.  With nearly 40 millions tourists visiting the country in 2017, tourism to Mexico is booming. And despite past safety concerns, the country's capital has undergone something of a cultural renaissance and is now bot h an enchanting and world-class travel destination. Art and Fiesta​ in Mexico City is your comprehensive guide to navigate the city's seemingly endless cultural attractions, eclectic food and drinks scene, shops, galleries and legendary markets. From major sights to recently opened venues that showcase the city's young and vibrant energy, author Cristina Alonso will ensure you make the most of your visit and then be eager to return to the most progressive city in Latin America. ...Show more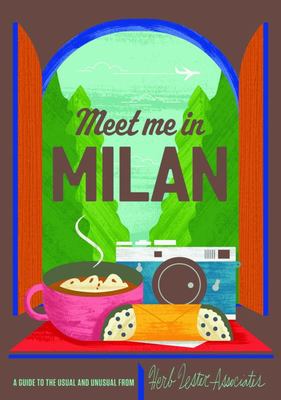 $11.50
AUD
Category: Travel Guides
Milan hides its greatest assets, they sit behind walls, through courtyards, up a flight of stairs - and this guide will take you to them. Away from the towering Duomo and Galleria Vittorio Emanuele II with its rollcall of glamorous global brands are backstreet trattorias, a botanical garden and speciali st shops of all stripes. Walk a little further for a Futurist cocktail bar, second-hand bookshops, house museums and extraordinary private art collections. Our guide takes in all this, leading you from Fondazione Prada to a humble osteria in just a few paces. It's a survey of Milan's glamour and its grit in 39 handpicked selections. ...Show more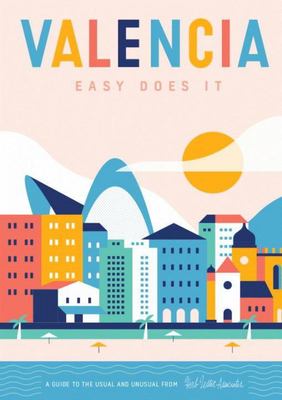 $12.50
AUD
Category: Travel Guides
Orange groves, palm trees, sun and sea - no not California, but this engaging city on Spain's southeastern coast. It's a relaxed place to visit, with plenty to do, whatever your pace. There's the Mercado Central, the vast City of Arts and Sciences, independent shops selling baskets, espadrilles and Span ish-made designs, and of course, the best paella you'll ever eat. Small and tightly focused, our guides are concise city tours in a handy fold-out format that slips neatly into an intrepid traveler's pocket. Our aim is to introduce readers to new places as well as re-evaluating familiar ones, and we are as keen to find a new way to see the Louvre as we are to discover an untouched 1950s caf'. Informed by on-the-ground research, our one-sheet guides and maps uncover what makes a city special. They are written and researched in-house, and an illustrator who has been specially chosen for the subject designs each one. Whether it's an excursion into the greener areas of London (more numerous than you might think), Paris's beatnik bookshops, the otherworldly landscape just outside Reykjavik, or the watering holes of Brooklyn, we highlight what makes a place distinctive with our specialist knowledge and illustrations with vintage charm. In A6 format, the guides fit easily into a pocket and then expand out to A3 or A2 to display the attractions of each city. Each fine-quality sheet is litho-printed in England on 100% recycled stock. ...Show more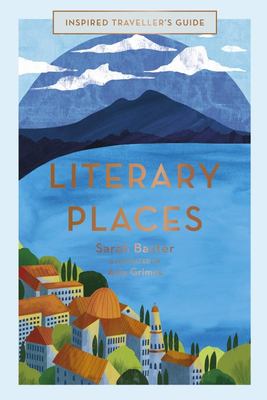 $29.99
AUD
Category: Travel Guides | Series: Inspired Traveller's Guides
Bringing together comprehensively researched text and stunning hand-drawn illustrations especially crafted for this book, The Inspired Traveller's Guide: Literary Places will take readers on an enlightening journey through the key locations of literature's best and brightest authors, movements and momen ts. Travel journalist Sarah Baxter has personally selected from around the globe the most interesting literary locations, with vibrant urban centres, tranquil creative sanctuaries and places that inspired classic stories. The enlightening text will give a robust, comprehensive but emotional outline of the location's history and culture, combined with biographies of the relevant authors or works that make the place significant. ...Show more

$19.95
AUD
Category: Travel Guides
The life of a parent - especially a new parent - can seem pretty demanding, with your days organised around feedings, nappy changes and sleep times. But we know there are many joys of being a parent, and that includes still being able to travel and explore a new city - the way you did before you had you r baby or toddler in tow. In this guide you will find ideas for fun things for parents to do with their little ones around Melbourne. There are places to play together - museums, farms, festivals and the like - as well as child-friendly cafes and shops where you'll covet the goods as much for yourself as for your children. ...Show more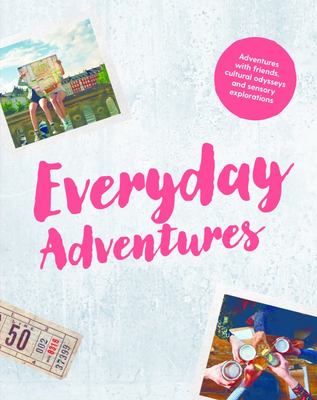 $24.99
AUD
Category: Travel Guides | Series: Lonely Planet Ser.
Weave a little wonder into daily life with these fun and challenging activities - and experience your local area in a whole new way. Invite friends on a social adventure, follow your senses somewhere new and embark on a cultural odyssey. Lonely Planet shows you how to embrace the traveller spirit and di scover a new side to where you live. For each activity, we tell you what to bring and provide simple, easy-to-follow instructions to make it a success. You'll also find a case study from someone who's completed it, as well as surprising facts and anecdotes that shed light on the history and science behind each quirky quest. Everyday Adventuresis comprised of five themed chapters: 1. Follow Your Senses: Urban Foraging Fly By Night Macro Lensing Food Quest Memory Lane 2. Social Adventures: Pint-Sized Tour Guide Social Media Slave Life Swap Bartender's Knock Trip Poker 3. Challenge Yourself: Airport Tourism Plastic Challenge Lend a Hand Locally Long-Haul Hitchhiking End of the Line 4. Cultural Odysseys: Street Art Movie Magic Urban Zen Vintage Travel Literary Jaunt 5. Roll the Dice: Hands of Fate Traveller's Roulette Life-Sized Monopoly Human Chess Out of Office About Lonely Planet: Lonely Planet is a leading travel media company and the world's number one travel guidebook brand, providing both inspiring and trustworthy information for every kind of traveller since 1973. Over the past four decades, we've printed over 145 million guidebooks and grown a dedicated, passionate global community of travellers. You'll also find our content online, on mobile, video and in 14 languages, 12 international magazines, armchair and lifestyle books, ebooks, and more. ...Show more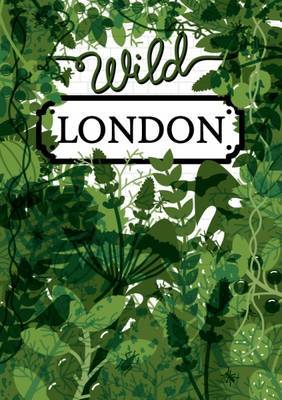 Wild London
by Herb Lester Associates Limited
$11.50
AUD
Category: Travel Guides
After 2000 years of human habitation, it is quite remarkable how much green space remains in this city. This guide charts places all but untouched by human hand: ancient woodland and meadows, marshes and rivers. It also locates those heartening spots where man has lost the battle with nature and wild pl ants have taken root amid concrete and brick. From the ancient forests of north London to the east s abandoned sewage works, south London s commons and the west s roaming deer, Wild London is your handy guide to finding green among the grey." ...Show more