$32.99
AUD
Category: International Fiction
The spectacular new novel from the bestselling author of CLOUD ATLAS and THE BONE CLOCKS, 'one of the most brilliantly inventive writers of this, or any country' (Independent). Utopia Avenue are the strangest British band you've never heard of. Emerging from London's psychedelic scene in 1967 and front ed by folksinger Elf Holloway, guitar demigod Jasper de Zoet and blues bassist Dean Moss, Utopia Avenue released only two LPs during its brief and blazing journey from the clubs of Soho and draughty ballrooms to Top of the Pops and the cusp of chart success, to glory in Amsterdam, prison in Rome and a fateful American fortnight in the autumn of 1968. David Mitchell's new novel tells the unexpurgated story of Utopia Avenue; of riots in the streets and revolutions in the head; of drugs, thugs, madness, love, sex, death, art; of the families we choose and the ones we don't; of fame's Faustian pact and stardom's wobbly ladder. Can we change the world in turbulent times, or does the world change us? Utopia means 'nowhere' but could a shinier world be within grasp, if only we had a map? ...Show more
$18.99
AUD
Category: International Fiction | Series: The\Seven Sisters Ser.
From the Sunday Times No.1 Bestselling author comes the latest instalment in an epic multi-million selling series, The Seven Sisters.To the outside world, Electra D'Aplièse seems to be the woman with everything: as one of the world's top models, she is beautiful, rich and famous.Yet beneath the veneer, and fuelled by the pressure of the life she leads, Electra's already tenuous control over her state of mind has been rocked by the death of her father, Pa Salt, the elusive billionaire who adopted his six daughters from across the globe. Struggling to cope, she turns to alcohol and drugs to ease the pain, and as those around her fear for her health, Electra receives a letter from a complete stranger who claims to be her grandmother . . .In 1939, Cecily Huntley-Morgan arrives in Kenya from New York to nurse a broken heart. Staying with her godmother, a member of the infamous Happy Valley set, on the shores of beautiful Lake Naivasha, she meets Bill Forsythe, a notorious bachelor and cattle farmer with close connections to the proud Maasai tribe. When disaster strikes and war is imminent, Cecily decides she has no choice but to accept Bill's proposal. Moving up into the Wanjohi Valley, and with Bill away, Cecily finds herself isolated and alone. Until she discovers a new-born baby abandoned in the woods next to her farmhouse . . .The Sun Sister is the sixth breathtaking instalment in Lucinda Riley's multi-million selling epic series, The Seven Sisters.'Heart-wrenching, uplifting and utterly enthralling. The Seven Sisters series is Lucinda Riley at the top of her game: a magical storyteller who creates characters we fall in love with and who stay with us long after we finish reading. Dazzlingly good.' Lucy Foley, bestselling author of The Hunting Party ...Show more
Summer
by Ali Smith
$29.99
AUD
Category: International Fiction | Series: Seasonal Quartet
The unmissable conclusion to Ali Smith's dazzling, Man Booker-shortlisted cycle: Seasonal is crowned in 2020 with Summer. 'These novels, in straddling immediacy and permanence, the personal as well as the scope of a world tilting toward disaster, are the ones we might well be looking back on years from now as the defining literature of an indefinable era. And the shape the telling takes is, if not salvation, brilliance itself' - The New York Times on the Seasonal quartet so far. ...Show more
No One
by John Hughes
$24.99
AUD
Category: Australian Fiction
In the ghost hours of a Monday morning a man feels a dull thud against the side of his car near the entrance to Redfern Station. He doesn't stop immediately. By the time he returns to the scene, the road is empty, but there is a dent in the car, high up on the passenger door, and what looks like blood. Only a man could have made such a dent, he thinks. For some reason he looks up, though he knows no one is there. Has he hit someone, and if so, where is the victim? So begins a story that takes us to the heart of contemporary Australia's festering relationship to its indigenous past. A story about guilt for acts which precede us, crimes we are not sure we have committed, crimes gone on so long they now seem criminal-less. Part crime novel, part road movie, part love story, No One takes its protagonist to the very heart of a nation where non-existence is the true existence, where crimes cannot be resolved and guilt cannot be redeemed, and no one knows what to do with ghosts that are real. ...Show more
$34.99
AUD
Category: International Fiction | Series: The Handmaid's Tale
Leigh Sales: "A work of literature that reads like an airport thriller.  An incredible treat for fans of Margaret Atwood."    Joint Winner of the 2019 Booker Prize The wait is over And so I step up, into the darkness within; or else the light. When the van door slammed on Offred's future at the end o f The Handmaid's Tale, readers had no way of telling what lay ahead for her - freedom, prison or death. With The Testaments, the wait is over. Margaret Atwood's sequel picks up the story 15 years after Offred stepped into the unknown, with the explosive testaments of three female narrators from Gilead. 'Dear Readers: Everything you've ever asked me about Gilead and its inner workings is the inspiration for this book. Well, almost everything! 'The other inspiration is the world we've been living in.' - Margaret Atwood ...Show more
$29.99
AUD
Category: International Fiction
Another murder. Another mystery. The brand new thriller from the Sunday Times bestselling author of The Hunting Party. Guests are called to a remote island off the Irish coast to celebrate the wedding of the year - the marriage of Jules and Will. Everything has been meticulously planned, the scene is s et, old friends are back together. It should be the perfect day. Until the discovery of a body signals the perfect murder. A groom with a secret. A bridesmaid with a grudge. A plus one with motive. A best man with a past. It could be any, it could be all . . . But one guest won't make it out alive.   ...Show more
$19.99
AUD
Category: International Fiction | Reading Level: very good
The debut novel from the author of Normal People. A sharply intelligent novel about friendship, lust, jealousy, and the unexpected complications of adulthood in the 21st century Frances is a cool-headed and darkly observant young woman vaguely pursuing a career in writing while studying in Dublin. He r best friend and comrade-in-arms is the beautiful and endlessly self-possessed Bobbi. At a local poetry performance one night, Frances and Bobbi catch the eye of Melissa, a well-known photographer, and as the girls are then gradually drawn into Melissa's world, Frances is reluctantly impressed by the older woman's sophisticated home and tall, handsome husband, Nick. However amusing and ironic Frances and Nick's flirtation seems at first, it gives way to a strange intimacy, and Frances' friendship with Bobbi begins to fracture. As Frances tries to keep her life in check, her relationships increasingly resist her control: with Nick, with her difficult and unhappy father, and finally, terribly, with Bobbi. Desperate to reconcile her inner life to the desires and vulnerabilities of her body, Frances' intellectual certainties begin to yield to something new: a painful and disorienting way of living from moment to moment. Written with gemlike precision and marked by a sly sense of humor, Conversations with Friends is wonderfully alive to the pleasures and dangers of youth and the messy edges of female friendship. Winner of the 2017 Sunday Times Young Writer of the Year.  "Sharp, funny, thought-provoking . . . a really great portrait of two young women as they're figuring out how to be adults."- Celeste Ng, "Late Night with Seth Meyers Podcast". ...Show more
Bruny
by Heather Rose
$32.99
AUD
Category: Australian Fiction | Reading Level: 2 Crime
How far would your government go? A right-wing US president has withdrawn America from the Middle East and the UN. Daesh has a thoroughfare to the sea and China is Australia's newest ally. When a bomb goes off in remote Tasmania, Astrid Coleman agrees to return home to help her brother before an upcomi ng election. But this is no simple task. Her brother and sister are on either side of politics, the community is full of conspiracy theories, and her father is quoting Shakespeare. Only on Bruny does the world seem sane. Until Astrid discovers how far the government is willing to go. Bruny is a searing, subversive, brilliant novel about family, love, loyalty and the new world order.   ...Show more
$12.99
AUD
Category: Classic Fiction | Series: Popular Penguins Ser.
An Australian classic, this is the story of the Darcy family who live in the Depression era tenements of Surry Hills, Sydney. Hugh and Margaret Darcy are raising their family in Sydney amid the brothels, grog shops, and run-down boarding houses of Surry Hills, where money is scarce and life is not easy . Filled with beautifully drawn characters that will make you laugh as much as cry, this Australian classic will take you straight back to the colourful slums of Sydney with convincing depth, careful detail, and great heart. ...Show more
$29.99
AUD
Category: Australian Fiction | Reading Level: very good
Kitty Hawke, the last inhabitant of a dying island sinking into the wind-lashed Chesapeake Bay, has resigned herself to annihilation... Until one night her granddaughter blows ashore in the midst of a storm, desperate, begging for sanctuary. For years, Kitty has kept herself to herself - with only the c ompany of her wolfdog, Girl - unconcerned by the world outside, or perhaps avoiding its worst excesses. But blood cannot be turned away in times like these. And when trouble comes following her granddaughter, no one is more surprised than Kitty to find she will fight to save her as fiercely as her name suggests... A richly imagined and mythic parable of home and kin that cements Lucy Treloar's place as one of our most acclaimed novelists. PRAISE FOR LUCY TRELOAR'A capacious talent' The Australian 'Deeply moving' The Age'This lovely, atmospheric book sings of the inherent human drama, rising fragility of home-country and the recurrent need to flee and to protect. The journey told in this book is so evocative it will stay with the reader as an important literary fable of our period of history, in which a fraught world threatens all of us with flight, exile and bewilderment.' Tom Keneally 'A work that is more than powerful: it's transformative.' Australian Book Review ...Show more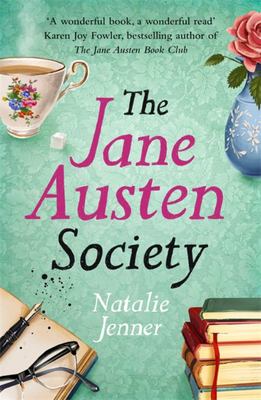 $32.99
AUD
Category: International Fiction
'Hope can sometimes be just enough.' It's only a few months since the war ended but the little village of Chawton is about to be hit by another devastating blow. The heart of the community, the Chawton estate, and site of Jane Austen's cherished former home, is in danger of being sold to the highest bid der. Eight villagers are brought together by their love for the famous author's novels, to create The Jane Austen Society. As new friendships form and the pain of the past begins to heal, surely they can find a way to preserve Austen's legacy before it is too late? And there may even be a few unexpected surprises along the way... A heartbreaking and uplifting novel of hope, loss and love. Perfect for fans of Miss Austen by Gill Hornby and The Guernsey Literary and Potato Peel Pie Society by Annie Barrows and Mary Ann Shaffer ...Show more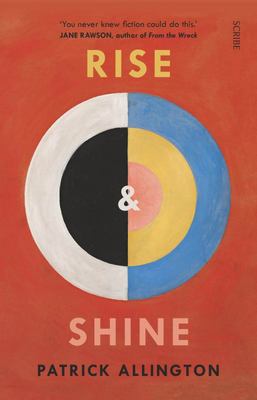 $27.99
AUD
Category: Sci-fi & Fantasy
Each morning, the last humans start their day with graphic footage from the front. This is what sustains them - literally. In a world where eight billion souls have perished, the survivors huddle together apart, perpetually at war, in the city-states of Rise and Shine. Yet this war, far from representin g their doom, is their means of survival. For their leaders have found the key to life when crops, livestock, and the very future have been blighted - a key that turns on each citizen being moved by human suffering. The question is, with memories still bright of all the friends they've lost, all the experience they'll never know, will compassion be enough? Or must they succumb to, or even embrace, darker desires? Rise and Shine is a tale that speaks to our troubled times, a Kafkaesque fable of hope from the imagination of Miles Franklin nominee Patrick Allington. 'You never knew fiction could do this.' -Jane Rawson, author of From the Wreck 'A novel of rare visionary brilliance, Rise & Shine blew me away.' -Bram Presser, author of The Book of Dirt 'Fiercely imaginative and astonishingly written.' -Robbie Arnott, author of Flames and The Rain Heron ...Show more