$29.99
AUD
Category: Sci-fi & Fantasy | Series: The\Dragon Heart Legacy Ser.
Mists, shimmering silver fingers, rose over the pale green water of the lake. They twined and twisted toward a sky quietly gray, while in the east, over the hills, a pink blush waited, like a held breath, to waken.Breen Kelly had always been a rule follower. So, when her father left when she was twelve years old, promising to return, she waited. Now, more than a decade later, she's working at a job she hates and is tired of the life that playing by the rules has dealt her. It's time to make a change. Breen makes a leap into the unknown with a summer trip to Ireland - her father's homeland. Little does she know how much of a leap until a walk in the woods leads her through a portal into another world - Talamh - where Breen will find magic, family and a destiny she could never have dreamed ofFrom Sunday Times bestseller Nora Roberts - a tale of adventure, magic and finding your home ...Show more
$32.99
AUD
Category: Sci-fi & Fantasy
A legend begins in Dune: Duke of Caladan, first in the Caladan Trilogy which will leads into the events of the original Dune.   Leto Atreides, Duke of Caladan and father of the Muad'Dib. While all know of his fall and the rise of his son, little is known about the quiet ruler of Caladan and his partner Jessica. Or how a Duke of an inconsequential planet earned an emperor's favor, the ire of House Harkonnen, and set himself on a collision course with his own death. This is the story.      Through patience and loyalty, Leto serves the Golden Lion Throne. Where others scheme, the Duke of Caladan acts. But Leto's powerful enemies are starting to feel that he is rising beyond his station, and House Atreides rises too high. With unseen enemies circling, Leto must decide if the twin burdens of duty and honor are worth the price of his life, family, and love. ...Show more
$44.99
AUD
Category: Sci-fi & Fantasy
From the #1 New York Times bestselling author, a thrilling and addictive new novel--a prequel to The Pillars of the Earth--set in England at the dawn of a new era: the Middle Ages It is 997 CE, the end of the Dark Ages. England is facing attacks from the Welsh in the west and the Vikings in the east. Th ose in power bend justice according to their will, regardless of ordinary people and often in conflict with the king. Without a clear rule of law, chaos reigns. In these turbulent times, three characters find their lives intertwined. A young boatbuilder's life is turned upside down when the only home he's ever known is raided by Vikings, forcing him and his family to move and start their lives anew in a small hamlet where he does not fit in. . . . A Norman noblewoman marries for love, following her husband across the sea to a new land, but the customs of her husband's homeland are shockingly different, and as she begins to realize that everyone around her is engaged in a constant, brutal battle for power, it becomes clear that a single misstep could be catastrophic. . . . A monk dreams of transforming his humble abbey into a center of learning that will be admired throughout Europe. And each in turn comes into dangerous conflict with a clever and ruthless bishop who will do anything to increase his wealth and power. Thirty years ago, Ken Follett published his most popular novel, The Pillars of the Earth. Now, Follett's masterful new prequel The Evening and the Morning takes us on an epic journey into a historical past rich with ambition and rivalry, death and birth, love and hate, that will end where The Pillars of the Earth begins.   ...Show more
$20.00
AUD
Category: Sci-fi & Fantasy
Longlisted for the Bailey's Prize 2015, The New York Times Bestseller 2014, National Book Awards Finalist 2015, PEN/Faulkner Award Finalist. What was lost in the collapse: almost everything, almost everyone, but there is still such beauty. One snowy night in Toronto famous actor Arthur Leander dies on s tage whilst performing the role of a lifetime. That same evening a deadly virus touches down in North America. The world will never be the same again. Twenty years later Kirsten, an actress in the Travelling Symphony, performs Shakespeare in the settlements that have grown up since the collapse. But then her newly hopeful world is threatened. If civilization was lost, what would you preserve? And how far would you go to protect it? 'BEST NOVEL. The big one . . . One of the 2014 books that I did read stands above all the others:Station Eleven, by Emily St. John Mandel . . . beautifully written, and wonderfully elegiac, a book that I will long remember, and return to.' George R.R. Martin, author of Game of Thrones'Emily St. John Mandel's Station Eleven is that rare find that feels familiar and extraordinary at the same time. This is truly something special' Erin Morgenstern, author of The Night Circus ...Show more
$22.99
AUD
Category: Sci-fi & Fantasy | Series: Stormlight Archive Ser.
This volume is the second half of the novel OATHBRINGER. From the bestselling author who completed Robert Jordan's epic Wheel of Time series comes a new, original creation that matches anything else in modern fantasy for epic scope, thrilling imagination, superb characters and sheer addictiveness. In Oathbringer, the third volume of the New York Times bestselling Stormlight Archive series, humanity faces a new Desolation with the return of the Voidbringers, a foe whose numbers are as great as their thirst for vengeance. The Alethi armies commanded by Dalinar Kholin won a fleeting victory at a terrible cost: The enemy Parshendi summoned the violent Everstorm, and now its destruction sweeps the world and its passing awakens the once peaceful and subservient parshmen to the true horror of their millennia-long enslavement by humans. While on a desperate flight to warn his family of the threat, Kaladin Stormblessed must come to grips with the fact that their newly kindled anger may be wholly justified. Nestled in the mountains high above the storms, in the tower city of Urithiru, Shallan Davar investigates the wonders of the ancient stronghold of the Knights Radiant and unearths the dark secrets lurking in its depths. And gradually realizes that his holy mission to unite his homeland of Alethkar was too narrow in scope. Unless all the nations of Roshar can put Dalinar's blood-soaked past aside and stand together - and unless Dalinar himself can confront that past - even the restoration of the Knights Radiant will not avert the end of civilization. 'I loved this book. What else is there to say?' Patrick Rothfuss, New York Times bestselling author of The Name of the Wind, on The Way of Kings ...Show more
$19.99
AUD
Category: Sci-fi & Fantasy | Series: Millennium's Rule
International No.1 bestselling author Trudi Canavan returns with her most powerful and thrilling adventure yet. SOMETIMES MAGIC LIES WITHIN ...When the young student Tyen unearths an ancient book, it opens the door to a realm of mystery and danger. For it contains a clue to a disaster threatening the wo rld. Elsewhere, in a land ruled by priests, Rielle has been taught that to use magic is to steal from the Angels. Yet she has a talent for it, and desperate times may force her to risk the Angels' wrath. But not everything is as Tyen and Rielle have been raised to believe. Not the nature of magic - and not even the people they trust. Escape to a new world. Discover the magic of Trudi Canavan. ...Show more
$16.99
AUD
Category: Sci-fi & Fantasy | Series: The Lord of the Rings | Reading Level: good
Concluding the story of The Hobbit, this is the final part of Tolkien s epic masterpiece, The Lord of the Rings, featuring a striking black cover based on Tolkien s own design, the definitive text, and a detailed map of Middle-earth. The armies of the Dark Lord Sauron are massing as his evil shadow spre ads even wider. Men, Dwarves, Elves and Ents unite forces to do battle against the Dark. Meanwhile, Frodo and Sam struggle further into Mordor, guided by the treacherous creature Gollum, in their heroic quest to destroy the One Ring JRR Tolkien s great work of imaginative fiction has been labelled both a heroic romance and a classic fantasy fiction. By turns comic and homely, epic and diabolic, the narrative moves through countless changes of scene and character in an imaginary world which is totally convincing in its detail. Tolkien created a vast new mythology in an invented world which has proved timeless in its appeal. Part of a set of three paperbacks, this popular edition is once again available in its classic black livery designed by Tolkien himself." ...Show more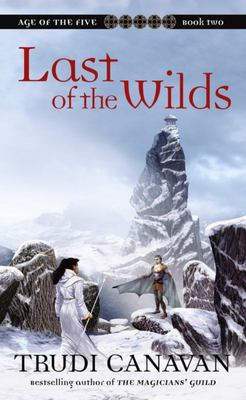 $22.99
AUD
Category: Sci-fi & Fantasy | Series: AGE OF FIVE GODS BK 2
the Circlians have secured victory over the Pentadrian army, but Auraya's sleep remains filled with nightmares of war. And the one person she once loved and trusted, Leiard, has disappeared. When a sickness sweeps through the tribes of the Siyee, the White send Auraya to help them. It is there that she begins to learn the truth about Leiard ...And far to the south, the Pentadrians lick their wounds and set about finding a new leader. their faith unshaken, they are still resolved to convert the heathens of the north. In the aftermath of war, the Priestess is forced to make a terrible choice - the consequences of which could change the world forever. ...Show more
$19.99
AUD
Category: Sci-fi & Fantasy | Series: Outlander
In her now classic novel Outlander, Diana Gabaldon told the story of Claire Randall, an English ex-combat nurse who walks through a stone circle in the Scottish Highlands in 1946, and disappears . . . into 1743. The story unfolded from there in seven bestselling novels, and CNN has called it "a grand ad venture written on a canvas that probes the heart, weighs the soul and measures the human spirit across centuries]." Now the story continues in Written in My Own Heart's Blood.   1778: France declares war on Great Britain, the British army leaves Philadelphia, and George Washington's troops leave Valley Forge in pursuit. At this moment, Jamie Fraser returns from a presumed watery grave to discover that his best friend has married his wife, his illegitimate son has discovered (to his horror) who his father really is, and his beloved nephew, Ian, wants to marry a Quaker. Meanwhile, Jamie's wife, Claire, and his sister, Jenny, are busy picking up the pieces.   The Frasers can only be thankful that their daughter Brianna and her family are safe in twentieth-century Scotland. Or not. In fact, Brianna is searching for her own son, who was kidnapped by a man determined to learn her family's secrets. Her husband, Roger, has ventured into the past in search of the missing boy . . . never suspecting that the object of his quest has not left the present. Now, with Roger out of the way, the kidnapper can focus on his true target: Brianna herself.   Written in My Own Heart's Blood is the brilliant next chapter in a masterpiece of the imagination unlike any other.   From the Hardcover edition. ...Show more
$19.99
AUD
Category: Sci-fi & Fantasy | Series: Kingkiller Chronicles | Reading Level: good
"No one writes about stories like Pat Rothfuss. How the right story at the right time can change the world, how the teller can shape a life." --Lin-Manuel Miranda This deluxe, illustrated edition celebrates the New York Times-bestselling series, The Kingkiller Chronicle--a masterful epic fantasy saga th at has inspired readers worldwide.   This anniversary hardcover includes more than 50 pages of extra content - Beautiful, iconic cover by artist Sam Weber and designer Paul Buckley- Gorgeous, never-before-seen illustrations by artist Dan Dos Santos- Detailed and updated world map by artist Nate Taylor- Brand-new author's note- Appendix detailing calendar system and currencies- Pronunciation guide of names and places   DAY ONE: THE NAME OF THE WIND   My name is Kvothe.   I have stolen princesses back from sleeping barrow kings. I burned down the town of Trebon. I have spent the night with Felurian and left with both my sanity and my life. I was expelled from the University at a younger age than most people are allowed in. I tread paths by moonlight that others fear to speak of during day. I have talked to Gods, loved women, and written songs that make the minstrels weep.   You may have heard of me.   So begins a tale unequaled in fantasy literature--the story of a hero told in his own voice. It is a tale of sorrow, a tale of survival, a tale of one man's search for meaning in his universe, and how that search, and the indomitable will that drove it, gave birth to a legend.   Praise for The Kingkiller Chronicle:   "The best epic fantasy I read last year.... He's bloody good, this Rothfuss guy."--George R. R. Martin, New York Times-bestselling author of A Song of Ice and Fire   "Rothfuss has real talent, and his tale of Kvothe is deep and intricate and wondrous." --Terry Brooks, New York Times-bestselling author of Shannara   "It is a rare and great pleasure to find a fantasist writing...with true music in the words."--Ursula K. Le Guin, award-winning author of Earthsea   "The characters are real and the magic is true." --Robin Hobb, New York Times-bestselling author of Assassin's Apprentice   "Masterful.... There is a beauty to Pat's writing that defies description." --Brandon Sanderson, New York Times-bestselling author of Mistborn ...Show more
$32.99
AUD
Category: Sci-fi & Fantasy
The Doors of Eden is an extraordinary feat of the imagination and a page-turning adventure. Adrian Tchaikovsky, Arthur C. Clarke Award-winning author, has excelled himself with this breathtaking novel. They thought we were safe. They were wrong. Four years ago, two girls went looking for monsters on Bod min Moor. Only one came back. Lee thought she'd lost Mal, but now she's miraculously returned. But what happened that day on the moors? And where has she been all this time? Mal's reappearance hasn't gone unnoticed by MI5 officers either, and Lee isn't the only one with questions. Julian Sabreur is investigating an attack on top physicist Kay Amal Khan. This leads Julian to clash with agents of an unknown power - and they may or may not be human. His only clue is grainy footage, showing a woman who supposedly died on Bodmin Moor. Dr Khan's research was theoretical; then she found cracks between our world and parallel Earths. Now these cracks are widening, revealing extraordinary creatures. And as the doors crash open, anything could come through. 'Inventive, funny and engrossing, this book lingers long after you close it' - Tade Thompson, Arthur C. Clarke Award-winning author of Rosewater Adrian Tchaikovsky is the author of Children of Time, Children of Ruin and many other novels, novellas and short stories. Children of Time won the Arthur C. Clarke award in its 30th anniversary year. ...Show more
$22.99
AUD
Category: Sci-fi & Fantasy | Series: The\Witcher Ser.
The adventures of Geralt the Witcher continue in this second novel in the bestselling Witcher series that inspired the Netflix show and video games. The kings and armies are manoeuvring for position, each fearing invasion from across the river, each fearing their neighbours more. Intrigue, dissent and r ebellion fester on all sides. After decades of oppression, the elves and other races are fighting each other and attacking the humans - and with growing numbers preparing for battle, the threat of all-out war looms ever greater. Against this backdrop of fear, Geralt and Yennefer must protect Ciri, the orphaned heir who is sought by all sides. For the child of prophecy has the power to change the world - if she lives to use it. ...Show more