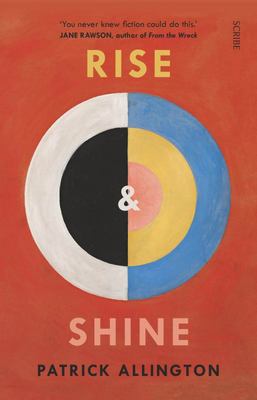 $27.99
AUD
Category: Sci-fi & Fantasy
Each morning, the last humans start their day with graphic footage from the front. This is what sustains them - literally. In a world where eight billion souls have perished, the survivors huddle together apart, perpetually at war, in the city-states of Rise and Shine. Yet this war, far from representin g their doom, is their means of survival. For their leaders have found the key to life when crops, livestock, and the very future have been blighted - a key that turns on each citizen being moved by human suffering. The question is, with memories still bright of all the friends they've lost, all the experience they'll never know, will compassion be enough? Or must they succumb to, or even embrace, darker desires? Rise and Shine is a tale that speaks to our troubled times, a Kafkaesque fable of hope from the imagination of Miles Franklin nominee Patrick Allington. 'You never knew fiction could do this.' -Jane Rawson, author of From the Wreck 'A novel of rare visionary brilliance, Rise & Shine blew me away.' -Bram Presser, author of The Book of Dirt 'Fiercely imaginative and astonishingly written.' -Robbie Arnott, author of Flames and The Rain Heron ...Show more
$39.99
AUD
Category: Sci-fi & Fantasy | Series: The\Firemane Saga Ser.
Hatushaly and his young wife Hava are living a good life, working to reopen the burned-out Inn of the Three Stars in the prosperous trading town of Beran's Hill.But there is a great deal more to this bucolic scene than meets the eye. Both Hatu and Hava were raised on the secret island of Coaltachin, and though they may appear to be no more than a young couple in love, preparing for the midsummer festival where their friends Declan and Gwen will be wed, they are in fact assassins on a mission, waiting instructions from their masters in the Kingdom of Night.Moreover, Hatu is the last remaining member of the ruling family of Ithrace – the legendary Firemanes. He dyes his flaming red hair, and has studied to control his dangerous magical powers. But however hard Hatu may be hiding from all those who would seek to use or to destroy him, fate has other plans.Horrific events are approaching Beran's Hill, bringing death and devastation to the peaceful town as unknown and monstrous forces are unleashed. And nothing will ever be the same again.   ...Show more
$20.00
AUD
Category: Sci-fi & Fantasy
Longlisted for the Bailey's Prize 2015, The New York Times Bestseller 2014, National Book Awards Finalist 2015, PEN/Faulkner Award Finalist. What was lost in the collapse: almost everything, almost everyone, but there is still such beauty. One snowy night in Toronto famous actor Arthur Leander dies on s tage whilst performing the role of a lifetime. That same evening a deadly virus touches down in North America. The world will never be the same again. Twenty years later Kirsten, an actress in the Travelling Symphony, performs Shakespeare in the settlements that have grown up since the collapse. But then her newly hopeful world is threatened. If civilization was lost, what would you preserve? And how far would you go to protect it? 'BEST NOVEL. The big one . . . One of the 2014 books that I did read stands above all the others:Station Eleven, by Emily St. John Mandel . . . beautifully written, and wonderfully elegiac, a book that I will long remember, and return to.' George R.R. Martin, author of Game of Thrones'Emily St. John Mandel's Station Eleven is that rare find that feels familiar and extraordinary at the same time. This is truly something special' Erin Morgenstern, author of The Night Circus ...Show more
$22.99
AUD
Category: Sci-fi & Fantasy | Series: Stormlight Archive Ser.
This volume is the second half of the novel OATHBRINGER. From the bestselling author who completed Robert Jordan's epic Wheel of Time series comes a new, original creation that matches anything else in modern fantasy for epic scope, thrilling imagination, superb characters and sheer addictiveness. In Oathbringer, the third volume of the New York Times bestselling Stormlight Archive series, humanity faces a new Desolation with the return of the Voidbringers, a foe whose numbers are as great as their thirst for vengeance. The Alethi armies commanded by Dalinar Kholin won a fleeting victory at a terrible cost: The enemy Parshendi summoned the violent Everstorm, and now its destruction sweeps the world and its passing awakens the once peaceful and subservient parshmen to the true horror of their millennia-long enslavement by humans. While on a desperate flight to warn his family of the threat, Kaladin Stormblessed must come to grips with the fact that their newly kindled anger may be wholly justified. Nestled in the mountains high above the storms, in the tower city of Urithiru, Shallan Davar investigates the wonders of the ancient stronghold of the Knights Radiant and unearths the dark secrets lurking in its depths. And gradually realizes that his holy mission to unite his homeland of Alethkar was too narrow in scope. Unless all the nations of Roshar can put Dalinar's blood-soaked past aside and stand together - and unless Dalinar himself can confront that past - even the restoration of the Knights Radiant will not avert the end of civilization. 'I loved this book. What else is there to say?' Patrick Rothfuss, New York Times bestselling author of The Name of the Wind, on The Way of Kings ...Show more
$19.99
AUD
Category: Sci-fi & Fantasy | Series: Millennium's Rule
International No.1 bestselling author Trudi Canavan returns with her most powerful and thrilling adventure yet. SOMETIMES MAGIC LIES WITHIN ...When the young student Tyen unearths an ancient book, it opens the door to a realm of mystery and danger. For it contains a clue to a disaster threatening the wo rld. Elsewhere, in a land ruled by priests, Rielle has been taught that to use magic is to steal from the Angels. Yet she has a talent for it, and desperate times may force her to risk the Angels' wrath. But not everything is as Tyen and Rielle have been raised to believe. Not the nature of magic - and not even the people they trust. Escape to a new world. Discover the magic of Trudi Canavan. ...Show more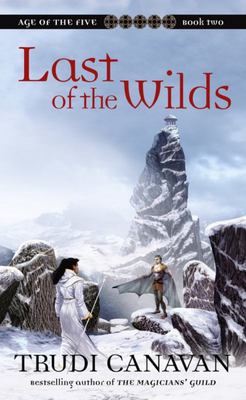 $22.99
AUD
Category: Sci-fi & Fantasy | Series: AGE OF FIVE GODS BK 2
the Circlians have secured victory over the Pentadrian army, but Auraya's sleep remains filled with nightmares of war. And the one person she once loved and trusted, Leiard, has disappeared. When a sickness sweeps through the tribes of the Siyee, the White send Auraya to help them. It is there that she begins to learn the truth about Leiard ...And far to the south, the Pentadrians lick their wounds and set about finding a new leader. their faith unshaken, they are still resolved to convert the heathens of the north. In the aftermath of war, the Priestess is forced to make a terrible choice - the consequences of which could change the world forever. ...Show more
$20.00
AUD
Category: Sci-fi & Fantasy
An enthralling, epic fantasy about a world on the brink of war with dragons - and the women who must lead the fight to save it. A world divided. A queendom without an heir. An ancient enemy awakens. The House of Berethnet has ruled Inys for a thousand years. Still unwed, Queen Sabran the Ninth must co nceive a daughter to protect her realm from destruction - but assassins are getting closer to her door. Ead Duryan is an outsider at court. Though she has risen to the position of lady-in-waiting, she is loyal to a hidden society of mages. Ead keeps a watchful eye on Sabran, secretly protecting her with forbidden magic. Across the dark sea, Tané has trained to be a dragonrider since she was a child, but is forced to make a choice that could see her life unravel.Meanwhile, the divided East and West refuse to parley, and forces of chaos are rising from their sleep. ...Show more
$16.99
AUD
Category: Sci-fi & Fantasy | Series: The Lord of the Rings
Building on the story begun in The Hobbit and The Fellowship of the Ring this is the second part of Tolkien's epic masterpiece, The Lord of the Rings, featuring a striking black cover based on Tolkien's own design, the definitive text, and a detailed map of Middle-earth. Frodo and the Companions of the Ring have been beset by danger during their quest to prevent the Ruling Ring from falling into the hands of the Dark Lord by destroying it in the Cracks of Doom. They have lost the wizard, Gandalf, in the battle with an evil spirit in the Mines of Moria; and at the Falls of Rauros, Boromir, seduced by the power of the Ring, tried to seize it by force. While Frodo and Sam made their escape the rest of the company were attacked by Orcs. Now they continue their journey alone down the great River Anduin - alone, that is, save for the mysterious creeping figure that follows wherever they go. ...Show more
$19.99
AUD
Category: Sci-fi & Fantasy | Series: The\Last Kingdom Ser. | Reading Level: General Adult
In the middle years of the ninth century, the fierce Danes stormed onto British soil, hungry for spoils and conquest. Kingdom after kingdom fell to the ruthless invaders until but one realm remained. And suddenly the fate of all England--and the course of history--depended upon one man, one king. New Y ork Times bestselling author Bernard Cornwell's The Last Kingdom is a rousing epic adventure of courage, treachery, duty, devotion, majesty, love, and battle as seen through the eyes of a young warrior who straddled two worlds. "Historical novels stand or fall on detail, and Mr. Cornwell writes as if he has been to ninth-century Wessex and back."--WALL STREET JOURNAL ...Show more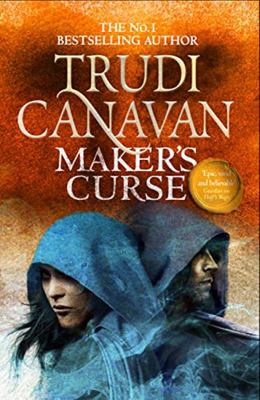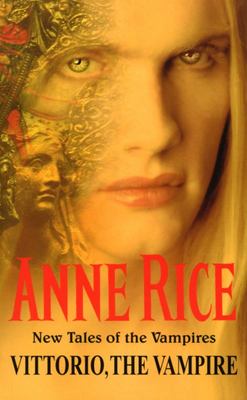 $24.95
AUD
Category: Sci-fi & Fantasy | Series: New Tales of the Vampires Ser. | Reading Level: good
"A VAMPIRE IN THE ITALIAN AGE OF GOLD. . . Sixteen years old, Vittorio is the sole survivor of a bizarre and violent massacre at his father's Tuscan palazzo. Escaping to the Florence of Cosimo de Medici, he seeks vengeance and retribution. But though he has been saved from death by a mysterious woman, h e finds himself at the mercy of demonic, bloody nightmares, war and political intrique. And, beyond even these perils, Vittorio faces being torn apart by a dangerous love. Against a backdrop of the wonders - both sacred and profane - of Rennaisance Italy, with it's art and ferocity, angels and demons, Anne Rice introduces a seductive new character and creates a passionate traggic legend of doomed young love and lost innocence." ...Show more
$19.99
AUD
Category: Sci-fi & Fantasy | Series: Kingkiller Chronicles | Reading Level: good
"No one writes about stories like Pat Rothfuss. How the right story at the right time can change the world, how the teller can shape a life." --Lin-Manuel Miranda This deluxe, illustrated edition celebrates the New York Times-bestselling series, The Kingkiller Chronicle--a masterful epic fantasy saga th at has inspired readers worldwide.   This anniversary hardcover includes more than 50 pages of extra content - Beautiful, iconic cover by artist Sam Weber and designer Paul Buckley- Gorgeous, never-before-seen illustrations by artist Dan Dos Santos- Detailed and updated world map by artist Nate Taylor- Brand-new author's note- Appendix detailing calendar system and currencies- Pronunciation guide of names and places   DAY ONE: THE NAME OF THE WIND   My name is Kvothe.   I have stolen princesses back from sleeping barrow kings. I burned down the town of Trebon. I have spent the night with Felurian and left with both my sanity and my life. I was expelled from the University at a younger age than most people are allowed in. I tread paths by moonlight that others fear to speak of during day. I have talked to Gods, loved women, and written songs that make the minstrels weep.   You may have heard of me.   So begins a tale unequaled in fantasy literature--the story of a hero told in his own voice. It is a tale of sorrow, a tale of survival, a tale of one man's search for meaning in his universe, and how that search, and the indomitable will that drove it, gave birth to a legend.   Praise for The Kingkiller Chronicle:   "The best epic fantasy I read last year.... He's bloody good, this Rothfuss guy."--George R. R. Martin, New York Times-bestselling author of A Song of Ice and Fire   "Rothfuss has real talent, and his tale of Kvothe is deep and intricate and wondrous." --Terry Brooks, New York Times-bestselling author of Shannara   "It is a rare and great pleasure to find a fantasist writing...with true music in the words."--Ursula K. Le Guin, award-winning author of Earthsea   "The characters are real and the magic is true." --Robin Hobb, New York Times-bestselling author of Assassin's Apprentice   "Masterful.... There is a beauty to Pat's writing that defies description." --Brandon Sanderson, New York Times-bestselling author of Mistborn ...Show more