$26.95
AUD
Category: Reference
Covering the most commonly used vocabulary of everyday Greek life, as well as that found in general literature, this revised edition of the highly acclaimed Oxford Dictionary of Modern Greek is specially designed for tourists, travelers, students, and business people alike. This authoritative guide offe rs comprehensive coverage of 67,000 words and phrases, as well as some 82,000 translations, and includes many idioms and illustrative phrases in both Greek and English showing words in use. Information is given on points of style and usage, and appendices are included listing the principal parts of Greek verbs, place names, and personal names. Brought completely up-to-date with the monotonic spelling system for the Greek language, now the most widely used in Greece, this reference guide is a must for anyone Clearning or using Greek. ...Show more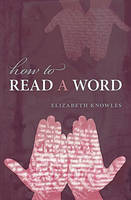 $34.95
AUD
Category: Reference
Have you ever wondered how you can find out more about a word: Where did it come from? How has its meaning altered? How can it be pronounced? What is its relationship to other words? Language is not fixed, but is an evolutionary process: words develop and change, in meaning, association, and pronun ciation, as well as in many other ways. Exploring the routes taken by the words we choose to investigate leads us on fascinating journeys. How to Read a Word, written by the noted lexicographer Elizabeth Knowles, shows us how we might delve into the origins, associations, and evolution of words, and is primarily concerned with the following two points: what questions can be asked about a word? And how can they be answered? Utilising the unrivalled resources and the language-monitoring programs of the Oxford English Dictionary, the book leads you through the various stages of investigation into the myriad aspects of individual words, from etymology to date of first use and regional distribution, and from spelling and pronunciation to shifts in meaning. Supported by many examples of investigation into specific words, and featuring a full index, a wide selection of useful online resources, and reams of useful tips for avoiding common pitfalls, it is both a thought-provoking and practical handbook, providing readers with the essential tools to confidently interrogate the words by which they are surrounded. How to Read a Word is the perfect gift for anyone who is fascinated by the development and intricacies of the English language. ...Show more
$46.95
AUD
Category: Reference
Get to know and love your MacBook better than ever! So sleek, so cool. From the moment you slid it from the box, you wanted to learn as much as you possibly could about your new device. Whether you're a newbie or a Mac veteran, you'll find all you need right here--from initial set-up and customization t o working with iCloud and the latest macOS features and apps--making it easy for you to accomplish everything you want with your MacBook. Mac guru Mark L. Chambers is your friendly expert guide, walking you through the all the basics, including desktop navigation, file storage and security, and general maintenance, before showing you the more creative stuff like music and iMovie, as well as how to troubleshoot with ease. In this revised edition, he's also included extensive updates on the latest generation of MacBooks, letting you know what's changed and how you can use the most recent apps for enhancing your professional and creative output.  Explore the latest macOS Increase your productivity and creativity with the newest apps Be an artist with Photos and iMovie Easily use your MacBook on the go, from work, to school, to client sites Whatever cool thing you want to do with your MacBook, this book makes it easy to make it even cooler--so get started today! ...Show more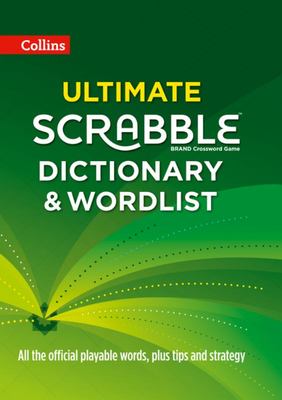 $49.99
AUD
Category: Reference
The most comprehensive Scrabble resource ever, this is the perfect reference for all players. Now fully updated with the new official wordlist, it includes an exhaustive list of every valid word playable in Scrabble and an invaluable supplement with advice and guidance for better play. Presented in two sections, this book includes a comprehensive dictionary with short definitions of all playable words of two to nine letters in length, and in section two a full list of playable words of ten to fifteen letters in length. It also contains a supplement offering advice and guidance for better play and information about the history and rules of the game. Provides quick and easy access to all the most useful words in Scrabble, making words easier to remember and adding interest to most social games, whether you're a beginner or a veteran! With succinct and practical definitions for every word of between two and nine letters, players can check meanings of words without having to consult a second dictionary. Collins Scrabble dictionaries are endorsed by Mattel and are an essential reference for all Scrabble players. SCRABBLE#65533; is a registered trademark of J. W. Spear & Sons Ltd., a subsidiary of Mattel, Inc.#65533; 2015 Mattel, Inc. All Rights Reserved. ...Show more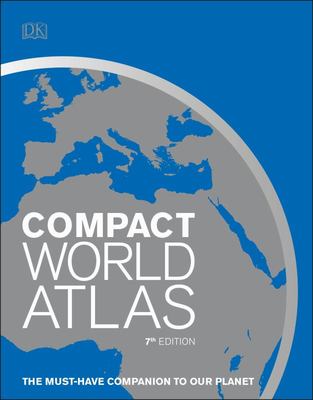 $24.99
AUD
Category: Reference
Now in its 7th Edition, Compact World Atlasprovides a fascinating insight into the world in which we live. Featuring DK's outstanding cartography and design, this fully revised edition has been updated to reflect recent geopolitical changes, such as the new nation of South Sudan, the annexation of Crime a, the Inuit place names in Canada and the populations of Chinese towns. With 65 clear, easy-to-read maps, this atlas combines improved visual landscape modelling with key roads, railways, rivers and settlements. Learn more about each of the world's 196 nations, with an accompanying factfile which provides an insight into even the most remote of countries. With figures and insights, from both the political world to the physical world, Compact World Atlasis a necessary staple to any bookshelf.   ...Show more
$34.99
AUD
Category: Reference
DK's LEGO Star Wars. Character Encyclopedia- New Editionis updated to include all the latest and new LEGO Star Warsminifigures! Meet amazing minifigures from all the Star Wars movies-including new minifigures from Star Wars- The Rise Of Skywalker. Discover incredible LEGO Star Warsfacts, such as which m inifigures are rare and which minifigures have exclusive printings, parts, and accessories. This new updated edition contains more than 200 best-loved minifigures, including Luke Skywalker, C-3PO, Chewbacca, Rey, Kylo Ren, and BB-8. The book also comes with an exclusive LEGO Star Warsminifigure! ...Show more
$99.50
AUD
Category: Reference
The world of contemporary mapmaking is brought up-to-date in this revised and expanded edition of a best-selling book. For centuries we have used the tools of cartography to represent both our immediate surroundings and the world at large--and to convey them to others. In our age of satellite navigation systems and Google Maps, personal interpretations of the geography around us are becoming even more relevant. A new generation of designers, illustrators, and mapmakers have been discovering their passion for various forms of illustrative cartography and A Map of the World is a compelling collection of their work. This updated edition contains even more examples of their output, ranging from detailed representations to personal, naive, and contemporary interpretations. ...Show more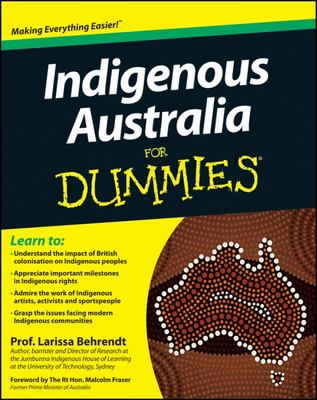 $39.95
AUD
Category: Reference | Series: For Dummies Ser.
A comprehensive, relevant, and accessible look at all aspects of Indigenous Australian history and culture What is The Dreaming? How many different Indigenous tribes and languages once existed in Australia? What is the purpose of a corroboree? What effect do the events of the past have on Indigenous peo ples today? Indigenous Australia For Dummies answers these questions and countless others about the oldest race on Earth. It explores Indigenous life in Australia before 1770, the impact of white settlement, the ongoing struggle by Aboriginal and Torres Strait Islander peoples to secure their human rights and equal treatment under the law, and much more. Celebrating the contributions of Indigenous people to contemporary Australian culture, the book explores Indigenous art, music, dance, literature, film, sport, and spirituality. It discusses the concept of modern Indigenous identity and examines the ongoing challenges facing Indigenous communities today, from health and housing to employment and education, land rights, and self-determination. * Explores significant political moments?such as Paul Keating's Redfern Speech and Kevin Rudd's apology, and more * Profiles celebrated people and organisations in a variety of fields, from Cathy Freeman to Albert Namatjira to the Bangarra Dance Theatre and the National Aboriginal Radio Service * Challenges common stereotypes about Indigenous people and discusses current debates, such as a land rights and inequalities in health and education This book will enlighten readers of all backgrounds about the history, struggles and triumphs of the diverse, proud, and fascinating peoples that make up Australia's Indigenous communities. With a foreword by former PM Malcolm Fraser, Indigenous Australia For Dummies is a must-read account of Australia's first people. 'Indigenous Australia For Dummies is an important contribution to the broad debate and to a better understanding of our past history. Hopefully it will influence future events.'?Former Prime Minister Malcolm Fraser ...Show more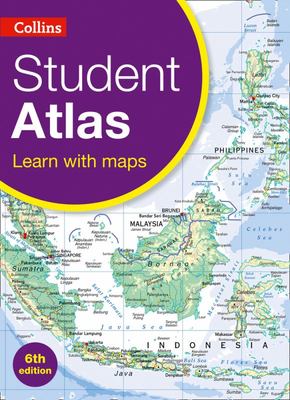 $24.99
AUD
Category: Reference | Series: Collins Student Atlas
Collins Student Atlas features 128 pages of up-to-date reference and thematic mapping, 8 pages of World country-by-country statistics and a fully comprehensive index to all names appearing on the reference maps. The Atlas has been specifically designed for students aged 14 to 16, however its well-resear ched uncluttered design makes it easy for all student use. This new edition features extended map coverage on each page and color coding has been introduced in the titling and marginalia to create distinct, easy to use sections. Thematic maps and accompanying graphs and tables and cover topics such as tourism, telecommunications, and environmental and socio-economic topics. All maps have been fully up-dated using the latest statistical information available. The inclusion of a list of relevant web addresses on each thematic page ensures students are motivated to explore more deeply into a topic. High quality satellite imagery, which has been selectively used within the special topic or study areas, supports data on the maps and is used to illustrate key environmental issues. Extensive lists of statistics for demographic and socio-economic facts provide up-to-date data for students wishing to create their own graphics to support individual geographical, tourist, mathematical, economic or IT projects. ...Show more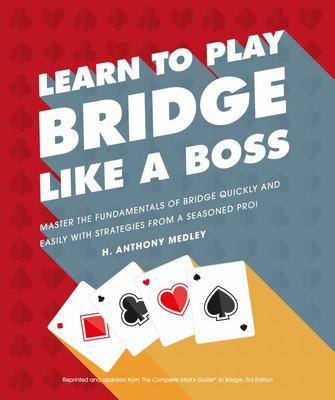 $35.00
AUD
Category: Reference | Series: Learn to Play Ser.
If you don't know the ins and outs of play, bridge can seem like an intimidating game-but it doesn't have to be! Armed with the techniques and strategies in the pages of this book, you'll be bidding and winning hands like a boss! Follow the guidance and knowledge of a pro as he takes you through the bas ics of the game. You'll get lessons on making opening bids, evaluating your hand, responding to your partner's bid, rebidding, and overcalling-and even a bonus tear-out sheet to take your new strategies on the go! ...Show more
$49.99
AUD
Category: Reference
The Macquarie Concise Dictionary, like its parent dictionary, continues to adapt to reflect Australian English. It is both international and uniquely Australian, making it the standard dictionary for all Australians. The richness of Macquarie distilled into a compact format, the Concise meets the needs of the general reader in a book which is accessible, portable and easy-to-use.The Seventh Edition features:- hundreds of new words and definitions such as Bechdel test, fat-shame, freecycle, lane filtering, robopoll- words relating to technology, the internet and social media, such as big data, cyberwarrior, digital tattoo, domotics, dox, listicle, live-tweet, smart buoy- words and phrases from regional Australia, such as early minute, four-pointer, mufti day, Stobie pole- illustrative phrases which clearly show how a word is used in context- extensive usage notes - etymologies ...Show more
$99.95
AUD
Category: Reference | Series: Oxford Companions
The Oxford Companion to English Literature has long been established as the leading reference resource for students, teachers, scholars, and general readers of English literature. It provides unrivalled coverage of all aspects of English literature - from writers, their works, and the historical and cul tural context in which they wrote, to critics, literary theory, and allusions. For the seventh edition, the Companion has been thoroughly revised and updated to meet the needs and concerns of today's students and general readers. Over 1,000 new entries have been added, ranging from new writers - Chimamanda Ngozi Adichie, Patrick Marber, David Mitchell, Arundhati Roy - to increased coverage of writers and literary movements from around the world. Coverage of American literature has been substantially increased, with new entries on writers such as Cormac McCarthy and Amy Tan and on movements and publications. Contextual and historical coverage has also been expanded, with new entries on European history and culture, post-colonial literature, as well as writers and literary movements from around the world that have influenced English literature. The Companion has always been a quick and dependable source of reference for students, and the new edition confirms its pre-eminent role as the go-to resource of first choice. All entries have been reviewed, and details of new works, biographies, and criticism have been brought right up to date. So also has coverage of the themes, approaches and concepts encountered by students today, from terms to articles on literary theory and theorists. There is increased coverage of writers from around the world, as well as from Ireland, Scotland, and Wales, and of contextual topics, including film and television, music, and art. Cross-referencing has been thoroughly updated, with stronger linking from writers to thematic and conceptual entries. Meanwhile coverage of popular genres such as children's literature, science fiction, biography, reportage, crime fiction, fantasy or travel literature has been increased substantially, with new entries on writers from Philip Pullman to Anne Frank and from Anais Nin to Douglas Adams. The seventh edition of this classic Companion - now under the editorship of Dinah Birch, assisted by a team of 28 distinguished associate editors, and over 150 contributors - ensures that it retains its status as the most authoritative, informative, and accessible guide to literature available. ...Show more