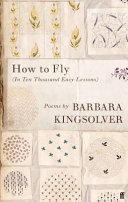 How to Fly
by Barbara Kingsolver
$29.99
AUD
Category: Poetry and Plays
A beautifully produced gift-edition of Barbara Kingsolver's luminous poetry - to appeal to her loyal fans and fiction readers more generally.
$39.99
AUD
Category: Poetry and Plays
THE HIGHLY ANTICIPATED DEBUT BOOK OF POETRY FROM LANA DEL REY. "Violet Bent Backwards Over the Grass is the title poem of the book and the first poem I wrote of many. Some of which came to me in their entirety, which I dictated and then typed out, and some that I worked laboriously picking apart each w ord to make the perfect poem. They are eclectic and honest and not trying to be anything other than what they are and for that reason I'm proud of them, especially because the spirit in which they were written was very authentic." -- Lana Del Rey   Lana's breathtaking first book solidifies her further as "the essential writer of her times" (The Atlantic). The collection features more than thirty poems, many exclusive to the book: Never to Heaven, The Land of 1,000 Fires, Past the Bushes Cypress Thriving, LA Who Am I to Love You?, Tessa DiPietro, Happy, Paradise Is Very Fragile, Bare Feet on Linoleum, and many more. This beautiful hardcover edition showcases Lana's typewritten manuscript pages alongside her original photography. The result is an extraordinary poetic landscape that reflects the unguarded spirit of its creator.   ...Show more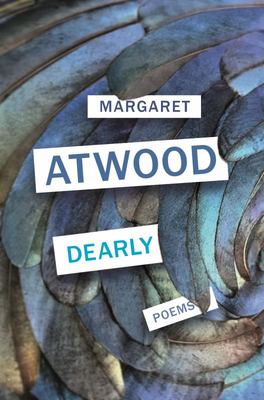 $27.99
AUD
Category: Poetry and Plays | Reading Level: near fine
The collection of a lifetime from the bestselling novelist and poet.By turns moving, playful and wise, the poems gathered in Dearly are about absences and endings, ageing and retrospection, but also about gifts and renewals. They explore bodies and minds in transition, as well as the everyday objects an d rituals that embed us in the present. Werewolves, sirens and dreams make their appearance, as do various forms of animal life and fragments of our damaged environment.Before she became one of the world's most important and loved novelists, Atwood was a poet. Dearly is her first collection in over a decade. It brings together many of her most recognizable and celebrated themes, but distilled - from minutely perfect descriptions of the natural world to startlingly witty encounters with aliens, from pressing political issues to myth and legend. It is a pure Atwood delight, and long-term readers and new fans alike will treasure its insight, empathy and humour. ...Show more
$24.00
AUD
Category: Poetry and Plays
Powerful first collection by acclaimed Filipina Australian performance poet In Flood Damages Andrada explores themes associated with immigration and inheritance, through the figure of a young Australian Filipina woman, whose family has been irreparably damaged by deportation, violence and illness. The w ounds inflicted by these events, political and personal, are felt most keenly in and through her body - 'your blood sings of the scattered histories/ that left you here' - and in a dramatic use of language, influenced by the rhythms of prayer, which expresses pain and anger with passionate intensity. A performance poet, Andrada combines the theatrical qualities of voice and image in this, her first published collection, affirming the female body as a site of vulnerability and power. ...Show more
$39.99
AUD
Category: Poetry and Plays
Prose poetry is a resurgent literary form in the English-speaking world and has been rapidly gaining popularity in Australia. Cassandra Atherton and Paul Hetherington have gathered a broad and representative selection of the best Australian prose poems written over the last fifty years. The Anthology of Australian Prose Poetryincludes numerous distinguished prose poets--Jordie Albiston, joanne burns, Gary Catalano, Anna Couani, Alex Skovron, Samuel Wagan Watson, Ania Walwicz and many more; and documents prose poetry's growing appeal over recent decades, from the poetic margins to the mainstream. This collection reframes our understanding not only of this dynamic poetic form, but of Australian poetry as a whole. ...Show more
$29.99
AUD
Category: Poetry and Plays
This important anthology, curated by Gomeroi poet and academic Alison Whittaker, showcases Australia's most-respected First Nations poets alongside some of the rising stars. Featured poets include Oodgeroo Noonuccal, Ruby Langford Ginibi, Ellen van Neerven, Tony Birch, Claire G. Coleman, Evelyn Araluen, Jack Davis, Kevin Gilbert, Lionel Fogarty, Sam Wagan Watson, Ali Cobby Eckermann, Archie Roach and Alexis Wright. Divided into five thematic sections, each one is introduced by an essay from a leading Aboriginal writer and thinker - Bruce Pascoe, Ali Cobby Eckermann, Chelsea Bond, Evelyn Araluen and Steven Oliver - who reflects on the power of First Nations poetry with their own original contribution. This incredible book is a testament to the renaissance of First Nations poetry happening in Australia right now. ...Show more
$19.99
AUD
Category: Poetry and Plays | Series: Pact Press Charitable Anthologies Ser.
We Refugees is the third anthology in a series designed to spark conversation, promote awareness, and generate funds to advance social justice and amplify the voices of the marginalized. Rather than the vision of crisis so often portrayed in the media, the poems, essays, and personal reflections in We R efugees are moving accounts of individual suffering and fortitude; demonstrations of the great willingness shared by many to bridge cultural divides and offer hope and healing; and celebrations of the courage of people who have been forced to leave their homes and seek new ones. The contributors are Kirsty Anantharajah, Jennifer deBie, Nina Foushee, Robbie Gamble, Akuol Garang, Sharif Gemie, Steven Jakobi, Enesa Mahmic, Loretta Oleck, Virginia Ryan, Judith Skillman, and Mitchell Toews. Pact Press is proud, through the sale of this anthology, to support the work of the Asylum Seeker Resource Centre (ASRC), which advocates for, empowers, and provides material support to people seeking asylum. ...Show more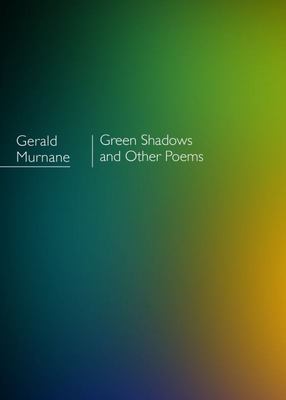 $24.00
AUD
Category: Poetry and Plays
Gerald Murnane turns to poetry at the end of his literary career, writing frank, disarming poems that traverse the rich span of his life. I esteem / above all poems or passages of prose / those that put a lump in my throat. - Gerald Murnane, 'The Darkling Thrush' Gerald Murnane, now in his eightieth yea r, began his writing career as a poet. After many years as a writer of fiction, he only returned to poetry a few years ago when he moved to Goroke, in the Western Districts of Victoria, after the death of his wife. The forty-five poems collected here are in a strikingly different mode to his fiction - without framing or digressions, and with very few images, they speak openly to the reader of the author's memories, beliefs and experiences. They are for this reason an important addition to his internationally recognised body of fiction, most recently Border Districts and Collected Short Fiction, published by Giramondo. The poems include tributes to his mother and father and to his family, and to places that have played a formative role in his life, like Gippsland, Bendigo, Warrnambool, the Western Districts, and of course Goroke. Especially moving are his poems dedicated to authors who have influenced him - Lesbia Harford and Thomas Hardy, William Carlos Williams, Henry Handel Richardson, Marcel Proust, and with particular force, the eighteenth-century poet John Clare, who gives the collection its title, revered 'not only for his writings / but for his losing his reason when / he was forced from the district he had wanted as his for life.' Praise for Gerald Murnane: 'A strong case could be made for Murnane...as the greatest living English-language writer most people have never heard of.' - New York Times 'No living Australian writer, not even Les Murray, has higher claims to permanence or a richer sense of distinction.' - Sydney Morning Herald ...Show more
$14.99
AUD
Category: Poetry and Plays
"The perfect gift for Valentine s Day /i>elected Poems contains Neruda's resonant, exploratory, intensely individualistic verse, rooted in the physical landscape and people of Chile. Here we find sensuous songs of love, tender odes to the sea, melancholy lyrics of heartache, fiery political statement s and a frank celebration of sex. This is an enticing, distinctive and celebrated collection of poetry from the greatest twentieth century Latin American poet." ...Show more
$24.99
AUD
Category: Poetry and Plays | Reading Level: very good
A hardcover gift edition of Milk and Honey, the #1 New York Times bestselling poetry and prose collection by Rupi Kaur, which has sold over 3 million copies worldwide. Milk and Honey is a collection of poetry and prose about survival. About the experience of violence, abuse, love, loss, and femininity. This clothbound edition features deckled edge paper, a woven ribbon marker, and a foreword written by the author.  The book is divided into four chapters, and each chapter serves a different purpose. Deals with a different pain. Heals a different heartache. Milk and Honey takes readers through a journey of the most bitter moments in life and finds sweetness in them because there is sweetness everywhere if you are just willing to look.   ...Show more
$19.99
AUD
Category: Poetry and Plays | Series: PENGUIN CLASSICS
"The Crucible" is a 1952 play by the American playwright Arthur Miller. It is a dramatization of the Salem witch trials that took place in the Province of Massachusetts Bay during 1692 and 1693. Miller wrote the play as an allegory of McCarthyism, when the US government blacklisted accused communists. M iller himself was questioned by the House of Representatives' Committee on Un-American Activities in 1956 and convicted of "contempt of Congress" for refusing to identify others present at meetings he had attended. It was first performed at the Martin Beck Theater on Broadway on January 22, 1953. Miller felt that this production was too stylized and cold and the reviews for it were largely hostile (although The New York Times noted "a powerful play in a driving performance"). Nonetheless, the production won the 1953 "Best Play" Tony Award. A year later a new production succeeded and the play became a classic. It is a central work in the canon of American drama.Fuji Books' edition of "The Crucible" contains supplementary texts:* "Tragedy And The Common Man", an essay by Arthur Miller.* Excerpts from Nathaniel Hawthorne's magnus opus "The Scarlet Letter", a narrative of the Salem Witch trials.* A few selected quotes of Arthur Miller. ...Show more