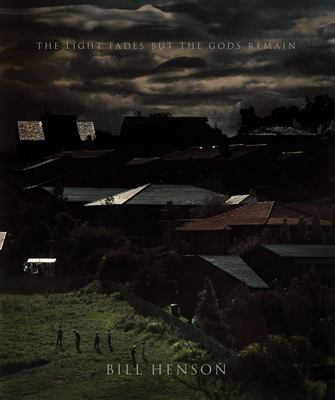 $100.00
AUD
Category: Photography
Over thirty years have passed since Bill Henson made his iconic Untitled 1985/86 series. These mesmerising photographs cast a hazy procession of people and places from Melbourne's suburb of Glen Waverley, interspersed with dreamlike vignettes of Egyptian structures.Now, commissioned by Monash Gallery of Art, Henson has revisited his home suburb to create new work. While these photographs return to Glen Waverley, they show an environment that appears to have slipped out of linear time. Henson's new images are sumptuous and resplendent in their grandeur, offering a view of what is 'just down the street', but seem to come from another age. Together, the two series provide a glimpse into Henson's brilliant mind as he ponders the passing of time.The Light Fades but the Gods Remain, accompanied by an exhibition of both series of work at Monash Gallery of Art, celebrates an extraordinary artist at two stages in his career. The publication includes extracts by various authors who have had an impact on Henson, as well as text by Monash Gallery of Art Senior Curator Pippa Milne. ...Show more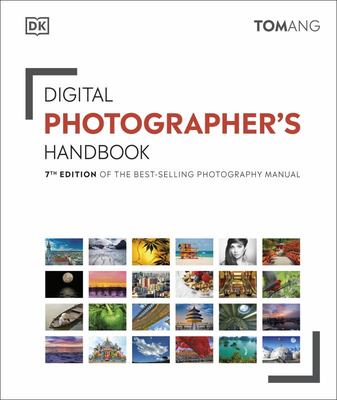 $49.99
AUD
Category: Photography
Discover how to get the very best from your photography with clear step-by-step guidance from expert photographer, Tom Ang. In this fully comprehensive photography companion, renowned photographer and teacher Tom Ang teaches you how to capture, enhance, and transform your photographs. The first half o f the book explains all of the essential techniques that every photographer needs to learn - from how to handle your camera correctly and understand its features, to composing a successful shot. The second half develops your understanding of photography, guiding you through a range of projects that focus on different photographic genres and subjects, including landscapes, cityscapes, and live events. It explains how to digitally enhance your images, not only to improve the original shot, but also to apply creative techniques that will take your image to a new level. This section also gives advice on the best way to share your work, to choosing the most suitable equipment, and should you wish, how to develop a career in photography. ...Show more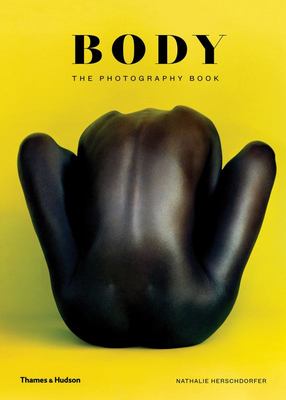 $95.00
AUD
Category: Photography
The body remains a battleground. Politicized, conceptualized and increasingly shared, our often-paradoxical relationship with the human form is nothing new, but finds itself heightened in the digitised, virtualised era of the 'post-industrial' body. No longer a tool but a work-in-progress, our bodily ex pectations bound from fantasy to reality, beauty to tyranny, art to commerce and curiosity to obsession, leaving us dreaming of other bodies and alternate lives. Surveying a range of over 360 photographic re-presentations from the worlds of art, fashion, scientific and vernacular photography – including the work of Nobuyoshi Araki, Bettina Rheims, Lauren Greenfield, Viviane Sassen, Cindy Sherman, Wolfgang Tillmans, Daido Moriyama, Sally Mann, Pieter Hugo and Juergen Teller, Sølve Sundsbø and Daniel Sannwald – Body: The Photography Book explores what our imaging of the human form, and the ways in which those images have been used and shared, might reflect of our relationship to the body. Supporting the broad range of photography is a foreword by a cultural critic, and an essay by the acclaimed psychologist Professor David Sander, PhD., discussing the neurological representation of our own bodies. ...Show more
$59.99
AUD
Category: Photography
Australia is drenched in a light that is different from anywhere else in the world. A light so distinctive, we know it can only be of one place. Imagined as a celebration of the particular beauty of Australian light, this generous publication roams the country, from rugged coastline to arid outback, to reveal how light shapes our wide, brown land. Wind-etched rocks, patterns in sand. Teal oceans. Surfers, slick in their wetsuits against the morning sun. A beach filled with people. A beach with no people. Rockpools. High-rise buildings against sand and sea. Golden sunsets over city skylines. Rays reaching through forest branches to frosted ground. Paddocks muted by mist, trees laden with luminous snow. The variation in the fall of light on our landscape seems limitless. With an introduction by a galactic astrophysicist, In an Australian Light reminds us of the myriad ways we experience light in this vast and diverse land. ...Show more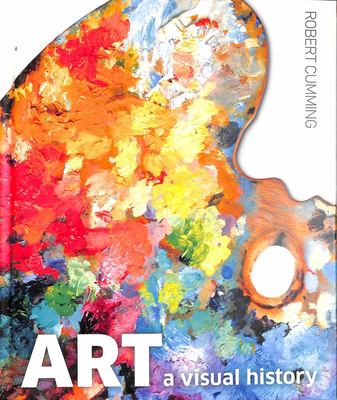 $39.99
AUD
Category: Photography
Discover the history of Western art - from prehistory to the 21st century - through profiles of over 650 artists and their key works. Covering every era and over 650 artists, this comprehensive, illustrated guide offers an accessible yet expansive view of art history, featuring everything from iconic wo rks and lesser-known gems to techniques and themes. Offering a comprehensive overview of Western artists, themes, paintings, techniques, and stories, Art- A Visual History is packed full of large, full-colour images of iconic works and lesser-known gems. Covering every era, from 30,000BCE to the present, it includes features on the major schools and movements, as well as close-up critical appraisals of 22 masterpieces - from Botticelli's Primavera to J. M. W. Turner's The Fighting Temeraire. With detailed referencing, crisp reproductions and a fresh design, Art- A Visual History is a must-have for anyone with an interest in art history - from first-time gallery goers to knowledgeable art enthusiasts. What makes great art? Discover the answer now! Art- A Visual History is a must-have for anyone interested in the subject. ...Show more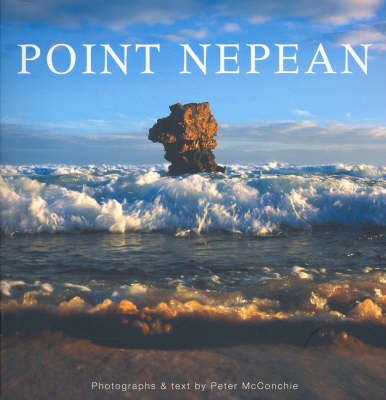 $40.00
AUD
Category: Photography
Containing a number of his inspiring photographs Peter McConchie has managed to show the beauty of the Victorian Peninsula town of Point Nepean.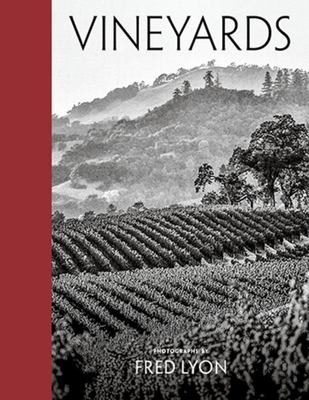 Vineyards
by Fred Lyon; Nion McEvoy (Foreword by)
$75.00
AUD
Category: Photography
As a budding photographer and oenophile in the 1940s, Fred Lyon surveyed the wine photography of the day and thought, "I can do better than that!" What followed was a seven-decade adventure that took him to the world's great wine regions--to French châteaux, the verdant slopes of Chile, and the pictures que wineries of Italy, Greece, Portugal, and beyond -- always returning to the breathtaking Napa and Sonoma vineyards that lie just over the bridge from his San Francisco home. Lyon's keen eye illuminates moments both grand and intimate that define the world of winemaking: families turning out for the harvest, a horse pulling a sled of freshly picked grapes, a midmorning workers' break to enjoy bread and cheese. Vineyards is a delightful gift for wine lovers, foodies, and armchair travelers. ...Show more
$39.99
AUD
Category: Photography
Nick Rains has photographed people and places across Australia for over 35 years, and in that time he's met people from many different walks of life - people living in remote or rural communities, coastal or urban dwellers, Indigenous Australians, battlers or those who are just plain strange. But the pe ople who he's found the most fascinating are the unsung local heroes, those who go to extraordinary lengths in the name of 'community'. Nick says, 'I realised the capacity for Australian communities to put on some kind of "do" was effectively limitless. Sometimes these events are prompted by fundraising for, say, the Royal Flying Doctor Service. Other times it's a common interest in horses or music or Elvis or bacon, or just about anything.' Heart of Australia is a visual celebration of the people who dedicate themselves to a vast array of events that occur on any given weekend around Australia. The book captures the huge sense of fun and spirit that was so evident when Nick was there in person, and is a photography book that highlights the very best of the Australian way of life, in all its forms.   ...Show more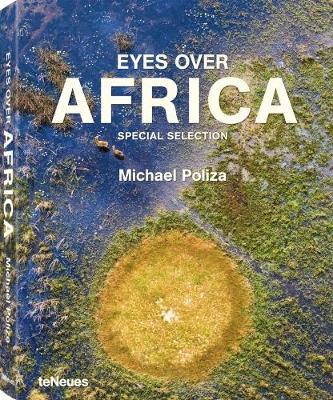 $99.00
AUD
Category: Photography
Poliza's bestseller is now available in a handy format and at an unbeatable price.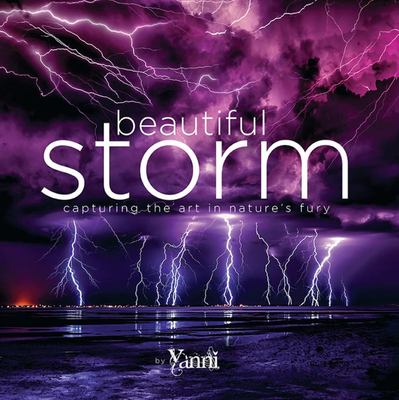 $53.80
AUD
Category: Photography
Beautiful Storm is a book featuring an exclusive collection of breathtaking thunderstorm photography illustrating that art can be found in nature's fury. These mesmerizing images bring the viewer into the eye of the storm. Complimenting the images are poems from both emerging and established authors of the Mornington Peninsula making for a compelling journey into how storms affect the heart and mind.Photographer and digital artist, Yanni Dellaportas, is a visual storyteller. His photographs transcend their subjects bringing the viewer into another realm - the place of imagination. He is a well-established career photographer living and working on the Mornington Peninsula south of Melbourne, Australia. His work is widely recognized having been published in leading Australian newspapers, magazines, photo books and international novels. His award-winning photographs have been exhibited in fine art and photographic exhibitions across Australia. ...Show more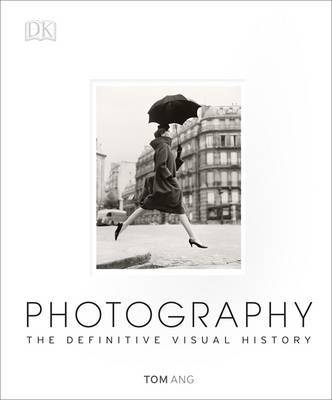 $49.99
AUD
Category: Photography
This is the definitive visual history, from the dawn of photography to the digital age. Photography is a beautiful lavishly illustrated reference book tracing the history of photography from its origins in the 1800s to the global phenomenon of digital photography. Photography celebrates the most iconic photos and profiles more than 50 of the most famous photographers of the past 200 years, with special features delving into the stories of especially arresting photographs, including Pulitzer Prize-winners. You can discover the history of photography from key events and technological developments such as the first black and white photography and contemporary street photography. Perfect for any budding photographer or polished professional, Photography captures the development of different areas of photography including portrait photography and war photography in a beautifully lavish reference book. Photography not only showcases incredible photographs, but tells the stories of how they came into being, perfect for anyone who appreciates the beauty of photography, from professional photographers to armchair enthusiasts. ...Show more
$49.99
AUD
Category: Photography
We can't save the world if we don't care about the world. Visual imagery plays a huge role in helping us to care about what is happening around us. Endangered is an experiment by award-winning photographer Tim Flach in how and why we connect emotionally to other forms of life through visual imagery. Th rough Tim's extraordinary up-close photographs, we see:The last of the white rhinos - there are only three left in the world: two females incapable of carrying a child and one male with low sperm countThe majestic swarms of the Monarch Butterly, whose milkweed crops are being destroyed by herbicidesThe Lord Howe Island Stick Insect - an extinction success story! Thought to be extinct in 1920 after rats from a wrecked Glaswegian cargo ship made it to shore and caused chaos on Lord Howe Island. A tiny colony of 24 specimens was discovered on the tiny rocky outcrop of Balls Pyramid in 2001 and has now been saved in the Melbourne Zoo.We also learn that:Bees are worth 300 billion USD to the global economy100 million sharks are killed for their fins every year. Some fast-growing coral can recover from damage within 10-15 years, if given a chance...This immense book is a staggeringly beautiful siren call to connect people with nature. ...Show more