The Mallee: A Journey Through North-West Victoria (HB)
by Adam McNicol (Text by, Photographer); Erin Jonasson (Photographer); Phil Campbell (Designed by, Photographer); Andrew Chapman (Photographer); Noel Butcher (Photographer); Melanie Dove (Photographer); Heather Ewart (Foreword by); Jaime Murcia (Photographer)
$59.99
AUD
Category: Photography
Between 1880 and 1930, a series of schemes brought thousands of settlers to Victoria's Mallee region. At the same time, a number of railway lines were constructed through the area, with towns constructed approximately every 10 miles. Now, almost a century after the settlement schemes ended and the depop ulation of the Mallee began, a team of Australia's best rural documentary photographers, along with writer Adam McNicol, who grew up in the Mallee town of Manangatang, retrace the railway lines to see what remains. The result is a stunning photo book, containing over 150 full colour images. 'The Mallee: A journey through north-west Victoria' is a portrait and celebration of the small communities that dot north- west Victoria and the people who call them home. The book, which has a foreword by 'Backroads' presenter Heather Ewart, captures life in the small towns of the Mallee and on the farms that surround them. One particular focus is the growing interest in the area from tourists, who in recent years have flocked to the Silo Art Trail and Lake Tyrrell, breathing new life into a region becoming famous for its brilliant sunsets and hospitable locals. ...Show more
$35.00
AUD
Category: Photography
From the photographer behind Westography and Suburbia. The past doesn't disappear. It leaves its traces everywhere. - Christos Tsiolkas From West Brunswick to Reservoir, Fitzroy to Hadfield, Warren Kirk turns his keen eye upon the streets, buildings, and inhabitants of Melbourne's northern suburbs, wh ich are as iconic as they are rapidly changing. Both a tribute to the things we remember and a reminder to look anew at the world around us, the photos in Northside are a triumph of craft from an artist who invites us to really see. ...Show more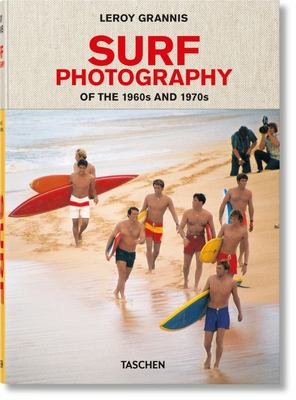 Leroy Grannis: Surf Photography
by Jim Heimann (Editor); LeRoy Grannis (By (photographer)); Steve Barilotti
$79.95
AUD
Category: Photography
Catching the Perfect Wave America's most important surf photographer of the '60s and '70s At a time when surfing is more popular than ever, it's fitting to look back at the years that brought the sport into the mainstream. Developed by Hawaiian Islanders over five centuries ago, surfing began to peak o n the mainland in the 1950s--becoming not just a sport, but a way of life, admired and exported across the globe. One of the key image-makers from that period is LeRoy Grannis, a surfer since 1931, who began photographing the longboard era of the early 1960s in both California and Hawaii. This Bibliotheca Universalis edition brings back Grannis's hair-raising, sold-out Collector's Edition, curated from the photographer's personal archives, to showcase his most vibrant work in a compact and affordable format--from the bliss of catching the perfect wave at San Onofre to dramatic wipeouts at Oahu's famed North Shore. An innovator in the field, Grannis suction-cupped a waterproof box to his board, enabling him to change film in the water and stay closer to the action than any other photographer of the time. He also covered the emerging surf lifestyle, from "surfer stomps" and hoards of fans at surf contests to board-laden woody station wagons along the Pacific Coast Highway. It is in these iconic images that a sport still in its adolescence embodied the free-spirited nature of an era--a time before shortboards and celebrity endorsements, when surfing was at its bronzed best.   "Grannis's pictures are startling. The scenes they record and breaks they document are pristinely beautiful and impossibly vacant." -- The New York Times Text in English, French, and German ...Show more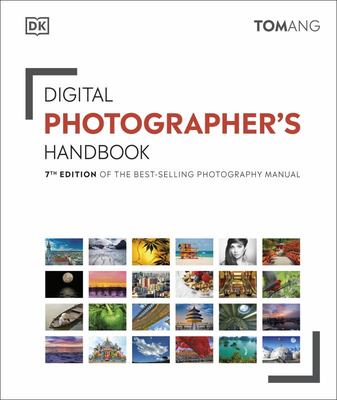 $49.99
AUD
Category: Photography
Discover how to get the very best from your photography with clear step-by-step guidance from expert photographer, Tom Ang. In this fully comprehensive photography companion, renowned photographer and teacher Tom Ang teaches you how to capture, enhance, and transform your photographs. The first half o f the book explains all of the essential techniques that every photographer needs to learn - from how to handle your camera correctly and understand its features, to composing a successful shot. The second half develops your understanding of photography, guiding you through a range of projects that focus on different photographic genres and subjects, including landscapes, cityscapes, and live events. It explains how to digitally enhance your images, not only to improve the original shot, but also to apply creative techniques that will take your image to a new level. This section also gives advice on the best way to share your work, to choosing the most suitable equipment, and should you wish, how to develop a career in photography. ...Show more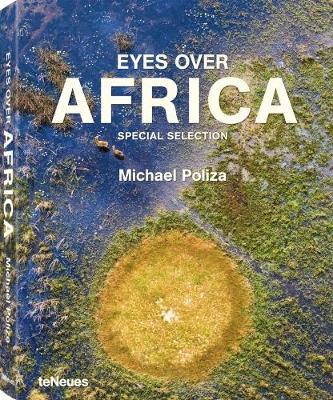 $99.00
AUD
Category: Photography
Poliza's bestseller is now available in a handy format and at an unbeatable price.
$39.99
AUD
Category: Photography
Nick Rains has photographed people and places across Australia for over 35 years, and in that time he's met people from many different walks of life - people living in remote or rural communities, coastal or urban dwellers, Indigenous Australians, battlers or those who are just plain strange. But the pe ople who he's found the most fascinating are the unsung local heroes, those who go to extraordinary lengths in the name of 'community'. Nick says, 'I realised the capacity for Australian communities to put on some kind of "do" was effectively limitless. Sometimes these events are prompted by fundraising for, say, the Royal Flying Doctor Service. Other times it's a common interest in horses or music or Elvis or bacon, or just about anything.' Heart of Australia is a visual celebration of the people who dedicate themselves to a vast array of events that occur on any given weekend around Australia. The book captures the huge sense of fun and spirit that was so evident when Nick was there in person, and is a photography book that highlights the very best of the Australian way of life, in all its forms.   ...Show more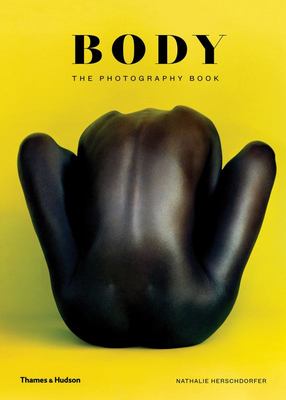 $95.00
AUD
Category: Photography
The body remains a battleground. Politicized, conceptualized and increasingly shared, our often-paradoxical relationship with the human form is nothing new, but finds itself heightened in the digitised, virtualised era of the 'post-industrial' body. No longer a tool but a work-in-progress, our bodily ex pectations bound from fantasy to reality, beauty to tyranny, art to commerce and curiosity to obsession, leaving us dreaming of other bodies and alternate lives. Surveying a range of over 360 photographic re-presentations from the worlds of art, fashion, scientific and vernacular photography – including the work of Nobuyoshi Araki, Bettina Rheims, Lauren Greenfield, Viviane Sassen, Cindy Sherman, Wolfgang Tillmans, Daido Moriyama, Sally Mann, Pieter Hugo and Juergen Teller, Sølve Sundsbø and Daniel Sannwald – Body: The Photography Book explores what our imaging of the human form, and the ways in which those images have been used and shared, might reflect of our relationship to the body. Supporting the broad range of photography is a foreword by a cultural critic, and an essay by the acclaimed psychologist Professor David Sander, PhD., discussing the neurological representation of our own bodies. ...Show more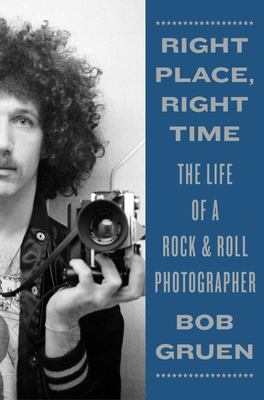 $45.00
AUD
Category: Photography
An action-packed memoir that takes readers on the road with rock and roll's hardest-working photographer Bob Gruen is one of the most well-known and connected photographers in rock and roll. For almost 50 years, he has documented the music scene in pictures that have captured the world's attention. Righ t Place, Right Time is Gruen's first written account of his winding, adventure-filled journey. He takes us on visits to John and Yoko's apartment, on a cross-country road trip with the Ike and Tina Turner band, to Glasgow with Debbie Harry, backstage with KISS, inside CBGB, and on the bus as he swaps steel-toed boots with Sid Vicious. In wildly entertaining stories and iconic images, Gruen gives the reader a unique window into the evolution of American music culture over the last five decades. ...Show more
$44.99
AUD
Category: Photography | Series: Lonely Planet Ser.
Revealing the best of Lonely Planet's travel photography from across the globe, this pictorial does more than display beautiful photographs of classic scenes and locations. Our photographers in their words share the backstories of how they got the perfect shot, making this an inspirational and illuminat ing photography book for every kind of traveller.Featuring over 200 photographs from renowned photographers such as Philip Lee Harvey and Jonathan Gregson, discover the stories behind what makes a good photo and exactly how each photograph was taken. From off-the-map locations barely touched by tourism to iconic cityscapes and UNESCO World Heritage Sites, be transported on a photographic journey all around the world. From the Temples of Angkor to the enchanting Faroe Islands, no corner of the world will be left unturned.This must-have pictorial book is a celebration of classic travel photography and the stories behind the images; get inspired to escape.About Lonely Planet: Lonely Planet is a leading travel media company and the world's number one travel guidebook brand, providing both inspiring and trustworthy information for every kind of traveller since 1973. Over the past four decades, we've printed over 145 million guidebooks and grown a dedicated, passionate global community of travellers. You'll also find our content online, on mobile, video and in 14 languages, 12 international magazines, armchair and lifestyle books, eBooks, and more.   ...Show more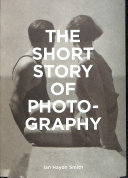 $29.99
AUD
Category: Photography | Series: The\Short Story Of Ser.
The Short Story of Photography is a new and innovative introduction to the subject of photography. Simply constructed, the book explores 50 key photographs from the first experiments in the early 19th century to digital photography.   The design of the book allows the student or photography enthusiast to easily navigate their way around key genres, artists, themes, and techniques. Accessible and concise, the book explains how, why, and when certain photographs really have changed the world. ...Show more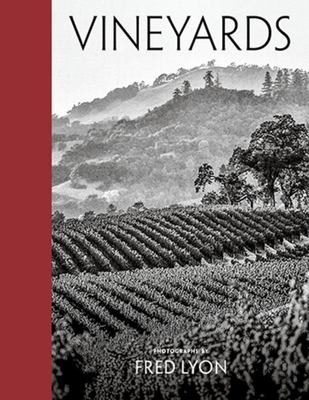 Vineyards
by Fred Lyon; Nion McEvoy (Foreword by)
$75.00
AUD
Category: Photography
As a budding photographer and oenophile in the 1940s, Fred Lyon surveyed the wine photography of the day and thought, "I can do better than that!" What followed was a seven-decade adventure that took him to the world's great wine regions--to French châteaux, the verdant slopes of Chile, and the pictures que wineries of Italy, Greece, Portugal, and beyond -- always returning to the breathtaking Napa and Sonoma vineyards that lie just over the bridge from his San Francisco home. Lyon's keen eye illuminates moments both grand and intimate that define the world of winemaking: families turning out for the harvest, a horse pulling a sled of freshly picked grapes, a midmorning workers' break to enjoy bread and cheese. Vineyards is a delightful gift for wine lovers, foodies, and armchair travelers. ...Show more
$59.99
AUD
Category: Photography
Australia is drenched in a light that is different from anywhere else in the world. A light so distinctive, we know it can only be of one place. Imagined as a celebration of the particular beauty of Australian light, this generous publication roams the country, from rugged coastline to arid outback, to reveal how light shapes our wide, brown land. Wind-etched rocks, patterns in sand. Teal oceans. Surfers, slick in their wetsuits against the morning sun. A beach filled with people. A beach with no people. Rockpools. High-rise buildings against sand and sea. Golden sunsets over city skylines. Rays reaching through forest branches to frosted ground. Paddocks muted by mist, trees laden with luminous snow. The variation in the fall of light on our landscape seems limitless. With an introduction by a galactic astrophysicist, In an Australian Light reminds us of the myriad ways we experience light in this vast and diverse land. ...Show more