Humans
by Brandon Stanton
$44.99
AUD
Category: Photography | Series: Humans of New York
Brandon Stanton's Humans is a book that connects readers as global citizens at a time when erecting more borders is the order of the day. It shows us the entire world, one story at a time. After five years of travelling the globe, the creator of Humans of New York brings people from all parts of the wor ld into a conversation with readers. He ignores borders, chronicles lives and shows us the faces of the world as he saw them. His travels took him from London, Paris and Rome to Iraq, Dubai, Ukraine, Pakistan, Jordan, Uganda, Vietnam, Israel and every other place in between. His interviews go deeper than before. His chronicling of peoples' lives shows the experience of a writer who has traveled widely and thought deeply about the state of our world. Including hundreds of photos and stories of the people he met and talked with in over forty countries, Humans is classic Brandon Stanton - a brilliant illustrated book that includes many photos and stories never seen before. For the first time for a Humans of New York title, Humans will contain several of the essays Brandon's posted online which have been read, loved and enthusiastically shared by his followers. ...Show more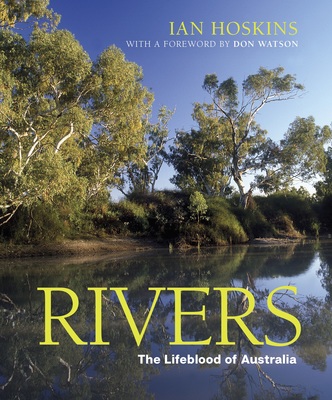 $49.99
AUD
Category: Photography
Rivers have long run in the blood of Australians. Givers of life and subjects of anguish, Australian rivers have shaped the nation from the moment the first Australians arrived tens of thousands of years ago. Offering the vital ingredient for life, they are also guardians of culture, a means of transpor tation, sites for play and leisure, and sources of power—deeply entrenched in almost every aspect of human life and an irreplaceable part of the global ecosystem. Australia's vast inland seas of some 50 million years ago have disappeared, leaving a continent that is mostly desert. Of the waters and wetlands that remain, most of which are connected to rivers, 65 are listed as Ramsar Wetlands of International Importance. They are also of incredible — sometimes painful — local importance, as reminders of the dispossession suffered by those first peoples and their descendants and evidence of the devastation wrought by drought and dying waterways. The damming of Western Australia's Ord River during the 1960s and 1970s captured monsoonal rains within a catchment of over 55,000 square kilometres, creating the largest artificial lake on mainland Australia while destroying sites of cultural significance to the Miriwoong people and changing the ecosystem irrevocably. Barely ten years after the completion of the Ord project, the success of the Save the Franklin campaign in Tasmania is a testament to evolving understanding of the precious nature of waterways. Yet even this triumph was fraught: environmentalists' argument for preservation of Tasmania's 'wilderness' contained the implication that the land was without people, despite Indigenous habitation for at least 30,000 years. In this broad-ranging survey of some of Australia's most well-known, loved, engineered and fought over rivers, from Melbourne's Yarra to the Alligator rivers of Kakadu, award-winning author Ian Hoskins presents a history of our complex connections to water. A thoughtful foreword by former prime-ministerial speechwriter Don Watson laments the price rivers have paid for human industry and calls for greater connection with the waterways we rely on for our existence. In 2015, Watson's The Bush — part memoir, part travelogue, part history — was named the NSW Premier's Literary Awards book of the year and the Australian Independent Booksellers indie book of the year.   ...Show more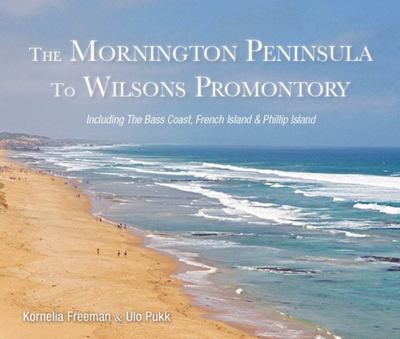 $39.95
AUD
Category: Photography
The charm of the Mornington Peninsula, Bass Coast and Wilsons Promontory, with picturesque beaches and a myriad of attractions, continues to attract crowds of daytrippers and holiday-makers. We hope this book will inspire you to enjoy the beauty of these areas. The Mornington Peninsula's pristine sandy beaches and magnificent coastal views, spectacular golf courses, foreshore camping, surfing, sailing and some of the best art galleries, restaurants and wineries in Victoria, leave visitors with cherished and unforgettable memories. The world-renowned Penguin Parade at Phillip Island, the intriguing rock formations at Cape Liptrap, strawberry and cherry farms, hedge mazes, hot springs, seal and dolphin tours, and historic homesteads, all are waiting to be discovered! ...Show more
$49.99
AUD
Category: Photography | Series: Wildlife Photographer of the Year Ser.
Each year the Wildlife Photographer of the Year exhibition is seen by millions through a global tour and international media coverage. Portfolio 30 displays the full collection of 100 images awarded in the 2019 competition. Selected by an international jury for their artistic merit and originality from over 45,000 entries, they represent the work of over 100 nationalities. Displaying different styles, techniques and ways of seeing, the collection is both a showcase for photographers who specialise in documenting the natural world and a celebration of nature. Each picture is accompanied by the story of how it was taken and what it reveals. The divisions are by subject - whether plants or animals, environment or landscape - and photographic genre, including portraiture, black and white and underwater. There are also special awards for young and up-and-coming photographers and, most important, for environmental and conservation stories, reminding us of our dependence on and conflicting attitudes towards nature. ...Show more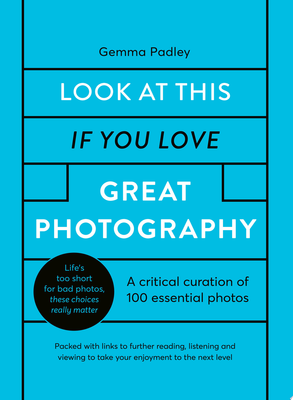 $27.99
AUD
Category: Photography
Look At This If You Love Great Photography is a must read for anyone who appreciates the power of the image. Featuring 100 of the best photographs ever captured on camera, Gemma Padley offers concise, insightful summaries on just what it is that makes each one so special. Having written for some of the most important publications on modern photography, Gemma draws on her expert knowledge to reveal the fascinating stories behind these incredible pictures, focusing in on why each image chosen represents such a high point in photographic history. Uniquely curated to offer a fresh perspective on the medium, expect to see pictures from legends of the art form, including Ansel Adams and Martin Parr, alongside cutting-edge examples from the studios of the most creative photographers operating today. Whether it's gut-punching photojournalism that changed public opinion and made us question who we are, or images that rewrite the rules of photography and blur the lines between other art forms, this is a penetrating rundown of the pictures that really matter and you need to see them.   ...Show more
$44.99
AUD
Category: Photography | Series: Lonely Planet Ser.
Revealing the best of Lonely Planet's travel photography from across the globe, this pictorial does more than display beautiful photographs of classic scenes and locations. Our photographers in their words share the backstories of how they got the perfect shot, making this an inspirational and illuminat ing photography book for every kind of traveller.Featuring over 200 photographs from renowned photographers such as Philip Lee Harvey and Jonathan Gregson, discover the stories behind what makes a good photo and exactly how each photograph was taken. From off-the-map locations barely touched by tourism to iconic cityscapes and UNESCO World Heritage Sites, be transported on a photographic journey all around the world. From the Temples of Angkor to the enchanting Faroe Islands, no corner of the world will be left unturned.This must-have pictorial book is a celebration of classic travel photography and the stories behind the images; get inspired to escape.About Lonely Planet: Lonely Planet is a leading travel media company and the world's number one travel guidebook brand, providing both inspiring and trustworthy information for every kind of traveller since 1973. Over the past four decades, we've printed over 145 million guidebooks and grown a dedicated, passionate global community of travellers. You'll also find our content online, on mobile, video and in 14 languages, 12 international magazines, armchair and lifestyle books, eBooks, and more.   ...Show more
$49.99
AUD
Category: Photography
Photography: The Whole Story is a celebration of the most beautiful, meaningful and inspiring photographs that have arisen from this very modern medium. It begins with a succinct overview of photography, placing it in the context of the social and cultural developments that have taken place globally sin ce its arrival. Organized chronologically, the book then traces the rapid evolution of photographic style, period by period and movement by movement. Illustrated, in-depth essays cover every photographic genre, from the early portraits and tableaux to the digitally manipulated montages, split-second sports images, and conceptual photographs of today. The ideas and works of key photographers are assessed to reveal what motivated them, who influenced whom, and what each was striving to achieve. Detailed cultural and individual artist timelines clarify historical context. ...Show more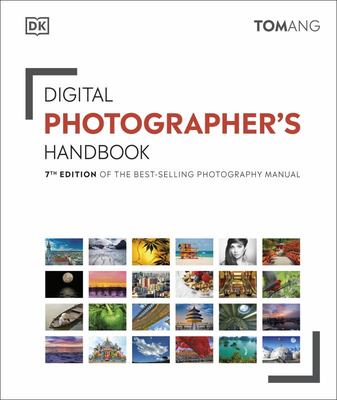 $49.99
AUD
Category: Photography
Discover how to get the very best from your photography with clear step-by-step guidance from expert photographer, Tom Ang. In this fully comprehensive photography companion, renowned photographer and teacher Tom Ang teaches you how to capture, enhance, and transform your photographs. The first half o f the book explains all of the essential techniques that every photographer needs to learn - from how to handle your camera correctly and understand its features, to composing a successful shot. The second half develops your understanding of photography, guiding you through a range of projects that focus on different photographic genres and subjects, including landscapes, cityscapes, and live events. It explains how to digitally enhance your images, not only to improve the original shot, but also to apply creative techniques that will take your image to a new level. This section also gives advice on the best way to share your work, to choosing the most suitable equipment, and should you wish, how to develop a career in photography. ...Show more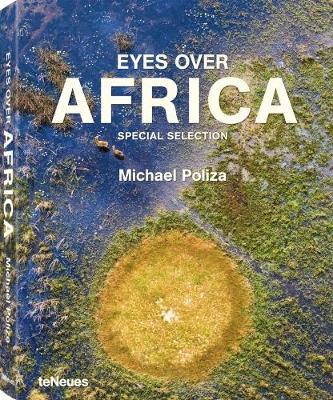 $99.00
AUD
Category: Photography
Poliza's bestseller is now available in a handy format and at an unbeatable price.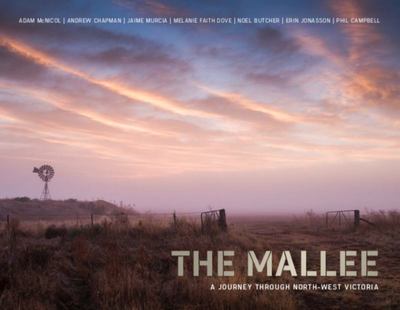 The Mallee: A Journey Through North-West Victoria (HB)
by Adam McNicol (Text by, Photographer); Erin Jonasson (Photographer); Phil Campbell (Designed by, Photographer); Andrew Chapman (Photographer); Noel Butcher (Photographer); Melanie Dove (Photographer); Heather Ewart (Foreword by); Jaime Murcia (Photographer)
$59.99
AUD
Category: Photography
Between 1880 and 1930, a series of schemes brought thousands of settlers to Victoria's Mallee region. At the same time, a number of railway lines were constructed through the area, with towns constructed approximately every 10 miles. Now, almost a century after the settlement schemes ended and the depop ulation of the Mallee began, a team of Australia's best rural documentary photographers, along with writer Adam McNicol, who grew up in the Mallee town of Manangatang, retrace the railway lines to see what remains. The result is a stunning photo book, containing over 150 full colour images. 'The Mallee: A journey through north-west Victoria' is a portrait and celebration of the small communities that dot north- west Victoria and the people who call them home. The book, which has a foreword by 'Backroads' presenter Heather Ewart, captures life in the small towns of the Mallee and on the farms that surround them. One particular focus is the growing interest in the area from tourists, who in recent years have flocked to the Silo Art Trail and Lake Tyrrell, breathing new life into a region becoming famous for its brilliant sunsets and hospitable locals. ...Show more
$39.99
AUD
Category: Photography
Nick Rains has photographed people and places across Australia for over 35 years, and in that time he's met people from many different walks of life - people living in remote or rural communities, coastal or urban dwellers, Indigenous Australians, battlers or those who are just plain strange. But the pe ople who he's found the most fascinating are the unsung local heroes, those who go to extraordinary lengths in the name of 'community'. Nick says, 'I realised the capacity for Australian communities to put on some kind of "do" was effectively limitless. Sometimes these events are prompted by fundraising for, say, the Royal Flying Doctor Service. Other times it's a common interest in horses or music or Elvis or bacon, or just about anything.' Heart of Australia is a visual celebration of the people who dedicate themselves to a vast array of events that occur on any given weekend around Australia. The book captures the huge sense of fun and spirit that was so evident when Nick was there in person, and is a photography book that highlights the very best of the Australian way of life, in all its forms.   ...Show more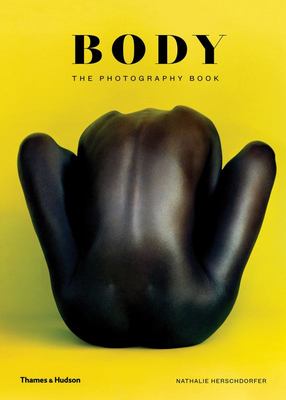 $95.00
AUD
Category: Photography
The body remains a battleground. Politicized, conceptualized and increasingly shared, our often-paradoxical relationship with the human form is nothing new, but finds itself heightened in the digitised, virtualised era of the 'post-industrial' body. No longer a tool but a work-in-progress, our bodily ex pectations bound from fantasy to reality, beauty to tyranny, art to commerce and curiosity to obsession, leaving us dreaming of other bodies and alternate lives. Surveying a range of over 360 photographic re-presentations from the worlds of art, fashion, scientific and vernacular photography – including the work of Nobuyoshi Araki, Bettina Rheims, Lauren Greenfield, Viviane Sassen, Cindy Sherman, Wolfgang Tillmans, Daido Moriyama, Sally Mann, Pieter Hugo and Juergen Teller, Sølve Sundsbø and Daniel Sannwald – Body: The Photography Book explores what our imaging of the human form, and the ways in which those images have been used and shared, might reflect of our relationship to the body. Supporting the broad range of photography is a foreword by a cultural critic, and an essay by the acclaimed psychologist Professor David Sander, PhD., discussing the neurological representation of our own bodies. ...Show more