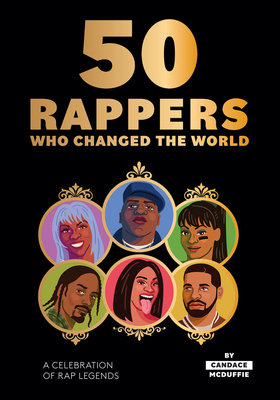 $19.99
AUD
Category: Music
Arguably one of the most mainstream music styles today, rap was in fact born centuries ago in West Africa with historians or 'griots' who used to tell stories of the past over the beat of a drum. But it wasn't until the 1970s in New York that rapping as we know it was born and began to flourish.   50 Rappers Who Changed the World profiles some of the genre's biggest influencers, from the 1970s until the present day. From Bronx-based legends Afrikaa Bambaataa and Grandmaster Flash in the 70s, to Run-DMC and Public Enemy in the 80s, Biggie, Tupac and Snoop in the 90s, and Eminem and Jay-Z in the 00s, this is a history of music for anyone who loves rap. Featuring MCs like Melle Mel, West Coast legends including N.W.A. and Ice-T, and countless women who changed the game, like Salt-n-Pepa, MC Lyte and Missy Elliot. And today, we have a new breed of artists who are dominating the charts, from J. Cole to Kendrick Lamar, Logic and Cardi B.   Filled with a stylish illustrations and short biography of each artist, this book is a celebration of the musicians who shaped the genre and changed the world. ...Show more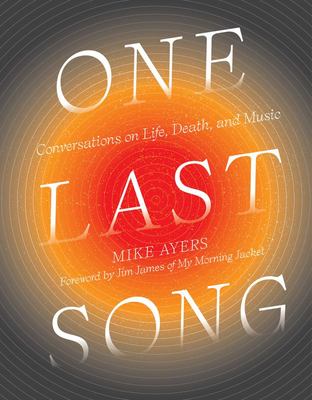 $35.00
AUD
Category: Music
An ironically upbeat book that asks some of today's most inimitable musicians which song they would choose to be the last one they ever hear If you could choose the last song you'd hear before you died, what would it be and why? Your favorite song of all time? Perhaps the one you danced to at your wedd ing? The song from that time you got super stoned and just let the chords speak to you? It's a hard question that Mike Ayers has thought about for years. In One Last Song, Ayers invites 30 musicians to consider what song they would each want to accompany them to those pearly white gates. Weaving together their explanations with evocative illustrations and poignant interludes--what your song to die to says about you, what songs famous people have died to, and more. The book offers insight into the minds of famous artists and provides an entry point for considering how integral music is to our own personal narratives. ...Show more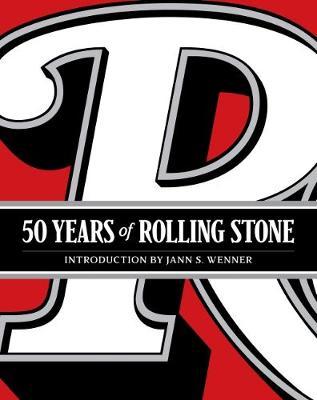 $90.00
AUD
Category: Music | Reading Level: General Adult
For the past fifty years, Rolling Stone has been a leading voice in journalism, cultural criticism, and--above all--music. This landmark book documents the magazine's rise to prominence as the voice of rock and roll and a leading showcase for era-defining photography. From the 1960s to the present day, the book offers a decade-by-decade exploration of American music and history. Interviews with rock legends--Bob Dylan, Mick Jagger, Kurt Cobain, Bruce Springsteen, and more--appear alongside iconic photographs by Baron Wolman, Annie Liebovitz, Mark Seliger, and other leading image-makers. With feature articles, excerpts, and exposes by such quintessential writers as Hunter S. Thompson, Matt Taibbi, and David Harris, this book is an irresistible and essential keepsake of the magazine that has defined American music for generations of readers. ...Show more
$39.99
AUD
Category: Music
AC/DC Album by Album is an in-depth discussion of each of the band's 16 studio albums by prolific rock journalist Martin Popoff and illustrated with phenomenal photography. Formed in 1973, AC/DC became one of the most popular and bestselling bands in rock history with their no-frills approach to loud, h eavy, and sweat-drenched blues-based rock music. This new book from prolific rock journalist Martin Popoff pays tribute to the band's discography by moderating in-depth and entertaining conversations about all 16 of AC/DC's studio albums, every page illustrated with thoughtfully curated performance and offstage photography and rare memorabilia. Popoff gathers 17 rock journalists and authors who offer insights, opinions, and anecdotes about every release. Together, the conversations comprise a unique history of the band, covering everything from early lineups; the role played by the Youngs' older brother, George; the songwriting and legendary antics of original vocalist Bon Scott; the mega tours undertaken in support of the LPs; the debut of singer Brian Johnson on the band's mega breakthrough, Back in Black; the band's fallow 1980s and 1990s resurgence; and later difficulties, such as Malcolm's onset of dementia and the legal problems of drummer Phil Rudd. ...Show more
$39.99
AUD
Category: Music
From Jimi Hendrix to Ed Sheeran, every guitar hero started somewhere - so stop dreaming and start playing! Covering acoustic and electric, this book includes everything you need to know, from choosing your instrument and reading guitar tab, to using amplifiers and effects. Easy-to-follow lessons take y ou through all the steps to becoming a great guitar player: from tuning for beginners to advanced techniques for experienced players such as fingerpicking and two-handed tapping. Pick up guitar theory along the way including rhythm, chords, and scales, and how to fine-tune your playing for blues, pop, rock, and more. Beginner's Step-by-Step Guitar also helps you take your music to the next level with practical tips on forming a band, recording, and playing gigs. Whether you want to play along with your favourite songs at home or rock out onstage, this is the ultimate step-by-step guide to guitar greatness. With superb photography, easy-to-understand tips and tricks, and free downloadable tutorial videos accompanying each session, you will learn how to play the guitar like a pro and hit all the right notes. ...Show more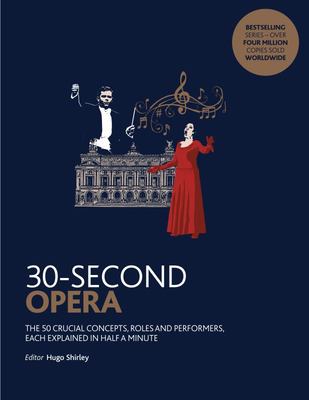 $19.99
AUD
Category: Music | Series: 30 Second Ser.
The bestselling 30-Second... series takes a revolutionary approach to learning about those subjects you feel you should really understand. Each title selects a popular topic and dissects it into the 50 most significant ideas at its heart. Every idea, no matter how complex, is explained in 300 words and one image, all digestible in just 30 seconds.  Live operatic performance was once part of popular culture yet in modern times it has become caricatured as exclusive, overwhelming and, often, very very long. 30-Second Opera raises the curtain so that anyone can enjoy opera, classical or contemporary, without the elitism. Compiled by opera buffs, not the bourgeoisie, it serves up all you need to enjoy the spectacle, the music, and above all the voices - from Farinelli to femme fatale.    ...Show more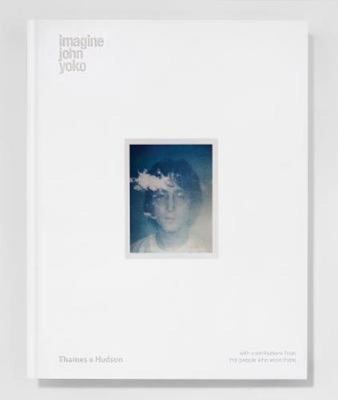 $65.00
AUD
Category: Music
Personally compiled and curated by Yoko Ono, Imagine John Yoko is the definitive inside story - told in revelatory detail - of the making of the legendary album and all that surrounded it: the locations, the creative team, the artworks and the films, in the words of John & Yoko and the people who we re there. Features 80% exclusive, hitherto-unpublished archive photos and footage sequences of all the key players in situ, together with lyric sheets, Yoko's art installations, and exclusive new insights and personal testimonies from Yoko and over forty of the musicians, engineers, staff, celebrities, artists and photographers who were there - including Julian Lennon, Klaus Voormann, Alan White, Jim Keltner, David Bailey, Dick Cavett and Sir Michael Parkinson. 'A lot has been written about the creation of the song, the album and the film of Imagine, mainly by people who weren't there, so I'm very pleased and grateful that now, for the first time, so many of the participants have kindly given their time to "gimme some truth" in their own words and pictures' Yoko Ono Lennon, 2018 In 1971, John Lennon & Yoko Ono conceived and recorded the critically acclaimed album Imagine at their Georgian country home, Tittenhurst Park, in Berkshire, England, in the state-of-the-art studio they built in the grounds, and at the Record Plant in New York. The lyrics of the title track were inspired by Yoko Ono's 'event scores' in her 1964 book Grapefruit, and she was officially co-credited as writer in June 2017. Imagine John Yoko tells the story of John & Yoko's life, work and relationship during this intensely creative period. It transports readers to home and working environments showcasing Yoko's closely guarded archive of photos and artefacts, using artfully compiled narrative film stills, and featuring digitally rendered maps, floorplans and panoramas that recreate the interiors in evocative detail. John & Yoko introduce each chapter and song; Yoko also provides invaluable additional commentary and a preface. All the minutiae is examined: the locations, the key players, the music and lyrics, the production techniques and the artworks - including the creative process behind the double exposure polaroids used on the album cover. With a message as universal and pertinent today as it was when the album was created, this landmark publication is a fitting tribute to John & Yoko and their place in cultural history. ...Show more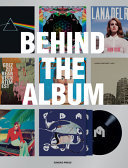 $94.50
AUD
Category: Music
While the golden age of records may never be recreated, the importance of album art has never diminished. Capturing a musician's talent visually is an essential part of their branding success.   Behind the Album features 18 designers and their process for creating covers, posters, lyric books, and all t he packaging essentials for top musicians. Each designer discusses their sources of inspiration, their interaction with the musicians and producers, and how their own love of music influenced their art. ...Show more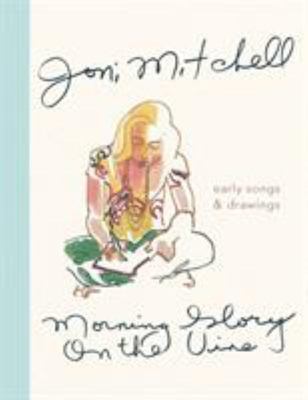 $49.99
AUD
Category: Music | Reading Level: Biography
A gorgeous compendium of Joni Mitchell's handwritten lyrics and drawings, originally handcrafted as a gift for a select group of friends in 1971 and now available to the public for the first time   In 1971, as her album Blue topped charts around the world, Joni Mitchell crafted one hundred copies of Mor ning Glory on the Vine as a holiday gift for her closest friends. For this stunningly beautiful book, Joni hand-wrote an exquisite selection of her own lyrics and poems and illustrated them with more than thirty of her original pictures. Handcrafted, signed, and numbered in Los Angeles, the existing copies of this labor of love have rarely been seen in the past half-century.    Now, during Joni's seventy-fifth birthday year, Morning Glory on the Vine: Early Songs and Drawings will be widely available for the first time. In this faithfully reproduced edition, Joni's best-loved lyrics and poems spill across the pages in her own elegant script. The lively, full-color drawings depict a superb array of landscapes, still lifes, portraits of friends, self-portraits, innovative abstractions, and more. All the artwork from the original book is included, along with several additional pictures that Joni drew of her friends from the same period. Finally, the refreshed volume features an original introduction written by Joni. Morning Glory on the Vine is a gorgeous and intimate keepsake and an invitation to explore anew the dazzling, visionary world of Joni Mitchell. ...Show more
$69.99
AUD
Category: Music | Series: All the Songs Ser.
The newest addition to the bestselling All the Songs series, Queen: All the Songs details the unique recording history of the mega-bestselling and hugely influential rock band. Filled with fascinating photographs (some rarely seen), and juicy behind-the-scenes details, Queen: All the Songs tells the sto ry of the band, album-by-album and track-by-track. A lovingly thorough dissection of every album and every song ever released by the beloved rock group, Queen: All the Songs follows Freddie, Brian, Roger, and John from their self-titled debut in 1973 through the untimely passing of Freddie, all the way up to their latest releases and the Oscar winning film, Bohemian Rhapsody. The writing and recording process of each and every track is dissected, discussed, and analyzed by author Benoît Clerc, and page after page features fascinating and sometimes rarely seen images of the band. Queen: All the Songs delves deep into the history and origins of the band and their music. This one-of-a-kind book draws upon decades of research and recounts the circumstances that led to the composition of every song, as well as the recording process, and the instruments used. Featuring hundreds of photographs, including rare black-and-white publicity stills, images of instruments used by the band, and engaging shots of the musicians in-studio, Queen: All the Songs is the must-have book for any true fan of classic rock. ...Show more
$65.00
AUD
Category: Music
A backstage pass to the groundbreaking, hit musical Hamilton, winner of the 2016 Pulitzer Prize for Drama and Eleven Tony Awards, including Best Musical, including the award-winning libretto, behind-the-scenes photos and interviews, and exclusive footnotes from composer-lyricist-star Lin-Manuel Miranda. Lin-Manuel Miranda's groundbreaking musical Hamilton is as revolutionary as its subject, the poor kid from the Caribbean who fought the British, defended the Constitution, and helped to found the United States. Fusing hip-hop, pop, R&B, and the best traditions of theater, this once-in-a-generation show broadens the sound of Broadway, reveals the storytelling power of rap, and claims our country's origins for a diverse new generation. HAMILTON: THE REVOLUTION gives readers an unprecedented view of both revolutions, from the only two writers able to provide it. Miranda, along with Jeremy McCarter, a cultural critic and theater artist who was involved in the project from its earliest stages--"since before this was even a show," according to Miranda--traces its development from an improbable perfor­mance at the White House to its landmark opening night on Broadway six years later. In addition, Miranda has written more than 200 funny, revealing footnotes for his award-winning libretto, the full text of which is published here. Their account features photos by the renowned Frank Ockenfels and veteran Broadway photographer, Joan Marcus; exclusive looks at notebooks and emails; interviews with Questlove, Stephen Sond­heim, leading political commentators, and more than 50 people involved with the production; and multiple appearances by Presi­dent Obama himself. The book does more than tell the surprising story of how a Broadway musical became a national phenomenon: It demonstrates that America has always been renewed by the brash upstarts and brilliant outsiders, the men and women who don't throw away their shot. ...Show more
$49.99
AUD
Category: Music
Immerse yourself in the world of musicals, and fall in love all over again with the songs, stories, characters, and legendary stars from every era.From Show Boat and The Wizard of Oz to Les Miserables and Hamilton, discover the story of musical theatre and film and see the world's best-loved musicals br ought to life.This beautifully illustrated book is the perfect gift for musical fans everywhere, covering the complete history of the genre, from its earliest origins in dance halls and vaudeville, to the record-breaking West End musicals and spectacular Broadway shows of today. Discover the history, plots, and stars of musical theatre and movie musicals, go backstage to find out more about choreography and set and costume design, and delve into profiles of successful creators such as Andrew Lloyd Webber in this illustrated celebration.Experience all the excitement of a trip to the theatre with Musicals- The Definitive Visual Guide - a showstopping, visual celebration. ...Show more