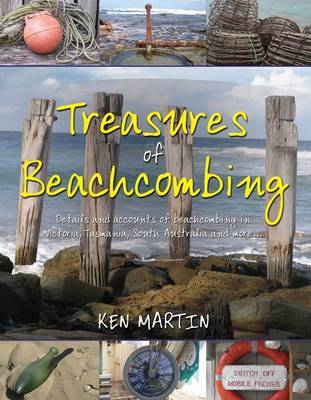 $34.99
AUD
Category: Gift and Humour
Serious beachcombing requires time, fitness and agility, a keen eye and a minimum amount of hiking gear to make the expedition enjoyable. For an all-day hike, a large backpack with the requisite lunch, first aid kit, map, water, mobile, rain coat, pocket knife, etc. will all ensure that your efforts are made easier and that there is ample room to carry any booty which is found en route. For the serious and technically minded semi-professional beachcomber add a hacksaw, a very sharp knife and even some cable ties to strap on your booty. A PLB (Personal Locator Beacon) can add a measure of safety and even a PFD lightweight yoke is not beyond reason. The more gear I take the more confident I am at going it alone and into remote places. Herein lies a beachcomber's collection, amassed over many years, of some of the better examples of what the oceans have spat forth on many a desolate shoreline along the coastline of south eastern Australia. With five buoys in my collection having originated from Argentina, I can truly claim to have an international collection courtesy of the mighty Southern Ocean. ...Show more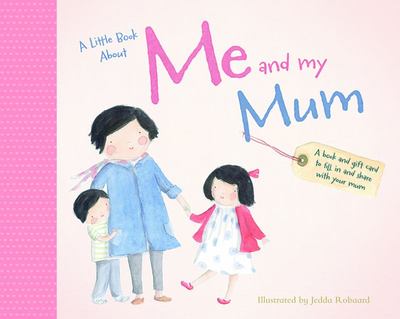 $16.95
AUD
Category: Gift and Humour | Series: A Little Book about Me and My
This is a book to fill in and share with your mum. Write, draw and store your favourite memories of you and your mum in this beautiful picture book. It is a celebration of the special relationship between mothers and children.
$19.99
AUD
Category: Gift and Humour
A revelatory, uplifting, and gorgeously illustrated meditation on dedication, hard work, and the power of perseverance from the beloved, New York Times bestselling, and two-time National Book Award-winning Jesmyn Ward. As an adult, I learned this: persist. Work hard. Face rejection, weather the setback s, until you meet the gatekeeper who will open a door for you. Jesmyn Ward grew up in a poor, rural community in Mississippi. Today, as the first woman to win the National Book Award twice, she is celebrated as one of America's greatest living writers.Navigate Your Stars is a stirring reflection on the value of hard work and the importance of respect for oneself and others. First delivered as a 2018 commencement address at Tulane University, it captures Ward's inimitable voice as she reflects on her experiences as a Southern black woman, addressing the themes of grit, adversity and the importance of family bonds.Beautifully illustrated in full colour, this is a meditative and profound book that will inspire all readers preparing for the next chapter in their lives.For Tulane University's 2018 commencement, Jesmyn Ward delivered a stirring speech about the value of hard work and the importance of respect for oneself and others. Speaking about the challenges she and her family overcame, Ward inspired everyone in the audience with her meditation on tenacity in the face of hardship. Ward's inimitable voice shines through as she shares her experience as a Southern black woman and addresses the themes of grit, adversity, and the importance of family bonds. Navigate Your Stars is a perfect gift for anyone in need of inspiration from the author of Salvage the Bones, Men We Reaped, and Sing, Unburied, Sing. ...Show more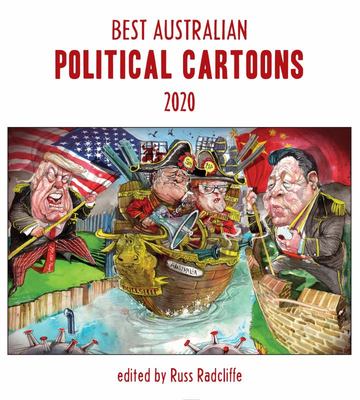 $32.99
AUD
Category: Gift and Humour | Series: Best Australian Political Cartoons Ser.
Welcome to 2020. Brexit, Trump, leadership challenges- those were the days. The Morrison government, after delivering its promised tax cuts, had only one thing on its policy mind- protecting its presumptive budget surplus. Sure, avoiding questions about such trifles as sports rorts, robodebt cock-ups, a nd water scams required an inordinate amount of energy. But, all in all, it must have seemed like a good time to take a holiday. Anyway, other people were on the fire hoses - terrified, exhausted, selfless - as south-east Australia gave us a glimpse of the looming slow-motion catastrophe of a rapidly heating world. Meanwhile, in a wet market in Wuhan, events were unfolding that would shake all our societies to the core and change our world forever. The mantle and burden of heroism was about to be passed to a new cast of ordinary people on a very different front line. Is this a time for joking? Too soon? Maybe we need the penetrating satirical intelligence and the dark, challenging humour of our political cartoonists more than ever. Featuring Dean Alston, Peter Broelman, Pat Campbell, Andrew Dyson, John Farmer, First Dog on the Moon, Matt Golding, Fiona Katauskas, Mark Knight, Jon Kudelka, Alan Moir, David Pope, David Rowe, Andrew Weldon, Cathy Wilcox, and many more ...   ...Show more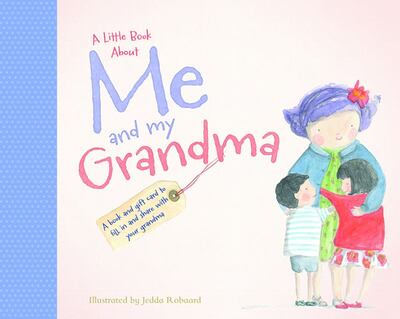 $16.95
AUD
Category: Gift and Humour | Series: A\Little Book about Me and My ... Ser.
There are so many reasons why we love our grandmas, and this unique gift book lets you show why your grandma is special   This is a book to fill in and share with your grandma Write, draw and store your favorite memories of you and your grandma in this beautiful book. It is a celebration of the very s pecial relationship between grandmothers and grandchildren. ...Show more
$14.99
AUD
Category: Gift and Humour
A wickedly witty field guide to bookstore customers from the Person Who Doesn't Know What They Want (But Thinks It Might Have a Blue Cover) to the harried Parents Secretly After Free Childcare. It does take all kinds. If you visit bookshops more often than the grocery store, you'll recognize the types. There's the Expert (with subspecies from the Bore to the Helpful Person), the Young Family (ranging from the Exhausted to the Aspirational), Occultists (from Conspiracy Theorist to Craft Woman). Then there's the Loiterer (including the Erotica Browser and the Self-Published Author), the Bearded Pensioner (including the Lyrca Clad), the The Not-So-Silent Traveller (the Whistler, Sniffer, Hummer, Farter, and Tutter), and the Family Historian (generally Americans who come to Shaun's shop in Wigtown, Scotland). Two bonus sections include Staff and, finally, Perfect Customer -- all from Shaun Bythell (author of Confessions of a Bookseller), the funniest sell-and-tell observer in the house of books. This is the perfect read for anyone who ever felt a bookstore was home. You've been spotted! Or have you?   ...Show more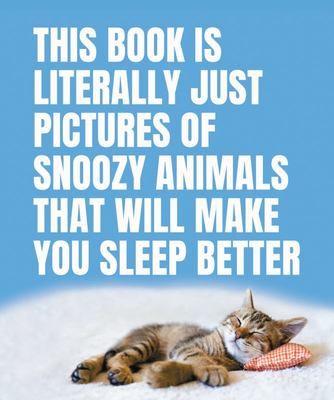 $19.99
AUD
Category: Gift and Humour
Screw meditative methods, white-noise machines, and chamomile tea--this photographic compilation of silly sweeties napping will lull you peacefully to sleep.   As suggested by its title, this ridiculous book is a sleeping aid which harnesses the relaxing power of cute animals. Well, wait--haven't you heard? The secret to a happy and fulfilled life is to just get eight hours of sleep per night. Except there's one big catch: getting a good sleep is borderline impossible in our current snoozing climate. We've got smartphones forever by our bedside--complete with the blue-light temptation of scrolling through social media till sunrise. There's only one solution: turn off the phone, and flick instead through this therapeutic book of snoozy animals. They will coo you into sleepy submission.   As its title subtly suggests, this book is literally just pictures of snoozing animals. Some of the lil' sleepy sweeties featured include resting raccoons, cats having a catnap, napping numbats, siesta-ing seals, drowsy dingoes, slumbering sloths, and zebras catching some much-needed Zs. Toward these furry angels we must turn in these dire times of sleeplessness to get a good night's sleep of our own.   This book is the follow-up-of-sorts to the hugely successful and totally adorable This Book Is Literally Just Pictures of Cute Animals That Will Make You Feel Better. ...Show more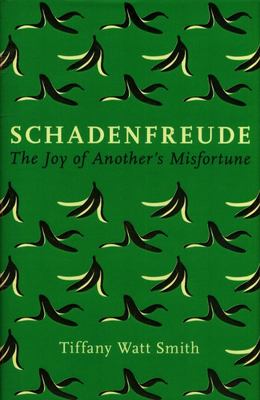 $24.99
AUD
Category: Gift and Humour | Series: Wellcome Ser.
An entertaining and insightful exploration of schadenfreude: the deliciously dark and complex joy we've all felt, from time to time, at news of others' misfortunes. You might feel schadenfreude when... the boss calls himself "Head of Pubic Services" on an important letter. a cool guy swings back on his chair, and it tips over. a Celebrity Vegan is caught in the cheese aisle. an aggressive driver cuts you off - and then gets pulled over. your co-worker heats up fish in the microwave, then gets food poisoning. an urban unicyclist almost collides with a parked car. someone cuts the line for the ATM - and then it swallows their card. your effortlessly attractive friend gets dumped.   We all know the pleasure felt at someone else's misfortune. The Germans named this furtive delight in another's failure schadenfreude (from schaden damage, and freude, joy), and it has perplexed philosophers and psychologists for centuries. Why can it be so satisfying to witness another's distress? And what, if anything, should we do about it?   Schadenfreude illuminates this hidden emotion, inviting readers to reflect on its pleasures, and how we use other people's miseries to feel better about ourselves. Written in an exploratory, evocative form, it weaves examples from literature, philosophy, film, and music together with personal observation and historical and cultural analysis. And in today's world of polarized politics, twitter trolls and "sidebars of shame," it couldn't be timelier.   Engaging, insightful, and entertaining, Schadenfreude makes the case for thinking afresh about the role this much-maligned emotion plays in our lives -- perhaps even embracing it.   ...Show more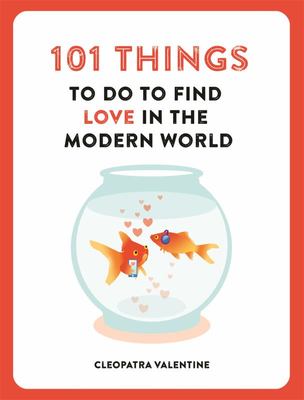 $13.00
AUD
Category: Gift and Humour | Series: 101 Things Ser.
  Are you unlucky in love and searching for The One? Look no further! This fun collection of dating tips and romantic guidance will unlock the secrets of love - and make you laugh along the way. Find out how to use a pie chart to banish the ghosts of romances past. Learn how to win at online dating a rmed with guaranteed conversation starters and a cheat's guide to astrology. And discover top tips for an unforgettable date - from how to whip up an aphrodisiac beetroot dip, to why you should take your new love to the supermarket. ...Show more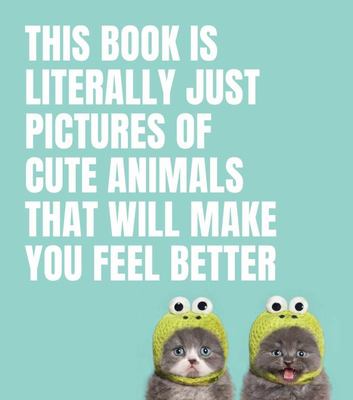 $19.99
AUD
Category: Gift and Humour
This zoological and photographic odyssey documents the cutest, cuddliest, and silliest animals of all time, to brighten up the days of humans across the world.   As its name subtly suggests, this book features eighty pictures of excessively cute animals. That's literally it. Among other gems, you can expect some cats flaunting some fabulous wigs, sloths dangling casually, otters holding hands (an actual thing that occurs in nature) and piglets wearing little rain boots for some adorable reason. Beyond a shadow of a doubt, this book is a landmark moment in the history of photojournalism.   While turning these puppy-peppered pages, your mood will literally become one of delight and tenderness. And therein lies the powerful magic of pictures of cute animals. Just simply peering into those big eyes carries with it all the gravitas of a David Attenborough nature documentary, but without having to actually watch a documentary.   The resilience of the animal kingdom is endlessly inspiring. Cast your mind to this iconic image: a kitten dangling from a tree branch, while sagely encouraging us humans to just "hang in there." And hang in there we did--in order to own this book. This is literally exactly what our turbulent world needs right now. With its unique meow factor, this is the book that you deserve after a ruff day at work. (It should be said that, mercifully, no animal puns are included in this book.)   ...Show more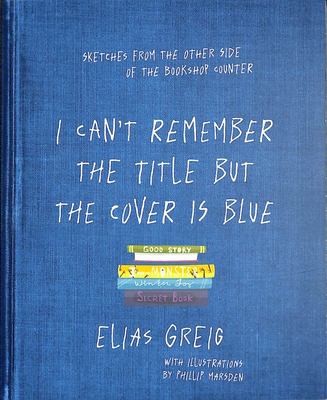 $19.99
AUD
Category: Gift and Humour
Hilarious, unpredictable and, at times, touching, this compilation is the perfect gift for fans of Weird Things Customers Say in Bookshops and The Diary of a Bookseller.
$19.99
AUD
Category: Gift and Humour
A new illustrated edition of the classic book of cricketing advice. Foreword by former England Test cricketer and bestselling author Derek Pringle. The advice found in Don'ts for Cricketers was originally printed in 1906 and contains hundreds of snippets of entertaining, timeless and amusing advice for cricketers of all abilities. The content, ranging from technique and equipment to etiquette on the field, provides a fascinating snapshot of life in early twentieth-century Britain. Advice includes: 'Don't be in two minds about how you are going to play the ball, for that way madness lies.' 'Don't be sulky or sad if your bowling is punished or your captain takes you off bowling when you want to continue.''Don't forget the motto of that famous old cricket club, I Zingari: Keep your promise, keep your temper, keep your wicket up."' ...Show more