$24.99
AUD
Category: Fashion
The Botanical Beauty Hunter is a practical guide filled with recipes, advice and the secrets behind everything natural beauty, from ancient Ayurvedic beauty rituals to superfoods to eat for healthy beautiful skin. Drawing on her knowledge as a natural beauty expert and her experience in the beauty indu stry, author Maddy Dixon shares practical natural beauty knowledge so that you too can avoid using toxic synthetic products on your skin. Including beautiful cleansers, balms, scrubs and moisturizers, these recipes for hair, face and body are accessible and easy to make. The Botanical Beauty Hunter allows us to be sustainable, healthy, and make natural botanical choices for our skin-care, haircare and cosmetics to enhance beauty at any age.   ...Show more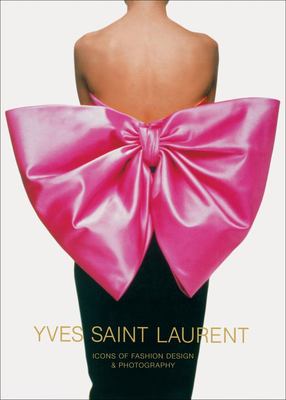 $55.00
AUD
Category: Fashion
An incredible collection of Yves Saint Laurent's designs, beautifully captured by the leading fashion photographers of the 20th century Yves Saint Laurent: Icons of Fashion Design & Photography is a gorgeous homage to the uncrowned king of haute couture. Originally published in 1988, the book traces the success of Saint Laurent's haute couture and ready-to-wear designs from 1962 to 1988 through the lens of the world's leading fashion photographers, including Richard Avedon, Helmut Newton, William Klein, and more. Inside, 135 photographs document Saint Laurent's groundbreaking designs worn by the most beautiful women of the '60s, '70s, and '80s: Audrey Hepburn, Twiggy, Jean Shrimpton, Mounia, and Veruschka. Saint Laurent was equipped with an infallible instinct for reading the aesthetic signs of the times, and this enabled him to have a profound effect on fashion. With an introduction by Marguerite Duras, this classic volume documents Saint Laurent's ever-evolving artistry and the combined efforts of the world's most talented fashion photographers, and is as beautiful and rewarding as one of Saint Laurent's creations. ...Show more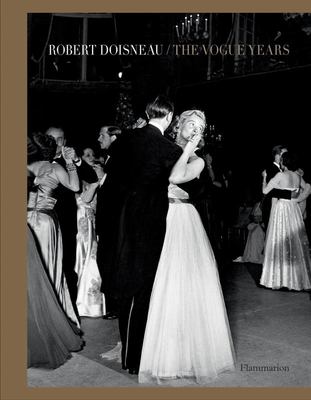 $40.00
AUD
Category: Fashion
From high-society balls and fashion shoots to portraits of artists and scenes from urban life in France, this luxurious volume, published as a Swiss-bound hardcover with two paper stocks, showcases Doisneau's best photographs for Vogue Paris. Celebrated photographer Robert Doisneau worked for Vogue from 1948 until 1952, illustrating a post-war France filled with a renewed zest for life. His little-known images of haute couture featured models like Brigitte Bardot and Bettina, who he photographed in the studio and out on the streets. He chronicled the members of the Cafe Society in their stately homes and at glamorous costume galas, dancing the night away. Best known for his humanist approach, he masterly captured scenes from everyday life-from the grace of a wedding procession over a footbridge to the petulance of a child impatient for cake. Doisneau's photographs captured the spirit of the era, featuring celebrities like Karen Blixen, Picasso, Colette, and Jean Cocteau, jazz musicians, movie stars, and humble craftsmen at work. Legendary Vogue editor in chief Edmonde Charles-Roux's personal homage to the photographer-who was her friend and colleague-offers intimate insight into the man behind the camera, as complex and beautiful as the people and places he immortalized. ...Show more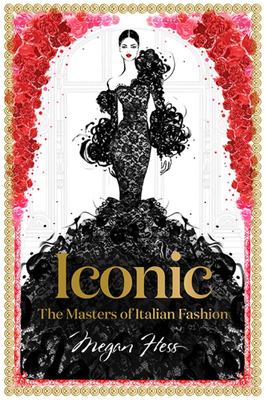 $29.99
AUD
Category: Fashion | Series: Megan Hess: the Masters of Fashion Ser.
For centuries, Italian fashion has been known for its craftsmanship and luxury, but also for its creativity and, most of all, its passion. Lace, leopard print and show-stopping red dresses - the masters of Italian fashion know how to make a statement. From the workshops of Florence to the runways of Milan, join Megan Hess on an unforgettable journey beneath the seams of ten iconic Italian designers: Giorgio Armani, Dolce & Gabbana, Fendi, Missoni, Prada, Miu Miu, Gucci, Versace, Emilio Pucci and Valentino. Complete with Megan's spectacular illustrations of Italian fashion's most dramatic outfits - including power suits, psychedelic kaftans and haute couture gowns - Iconic: The Masters of Italian Fashion is a lavish celebration of one of the world's leading fashion destinations. ...Show more
$100.00
AUD
Category: Fashion | Series: Catwalk Ser.
Founded as a luxury leather goods house in 1854, Louis Vuitton was for many decades one of the world's leading trunk and accessories makers. It was after launching its first fashion collections in 1998, however, that the house reached unprecedented global fame, and pioneered high-profile collaborations with artists such as Richard Prince, Takashi Murakami and Stephen Sprouse. This definitive publication opens with a concise history of the house, followed by brief biographical profiles of Marc Jacobs, the first creative director 1998-2014, and Nicolas Ghesquière, who helms the brand today, before exploring the collections themselves, organized chronologically. Each collection is introduced by a short text unveiling its influences and highlights, and illustrated with carefully curated catwalk images. Showcasing hundreds of spectacular clothes, details, accessories, beauty looks and set designs - and, of course, the top fashion models who wore them on the runway, from Naomi Campbell and Gisele to Kate Moss and Cara Delevingne. A rich reference section, including an extensive index, concludes the book. ...Show more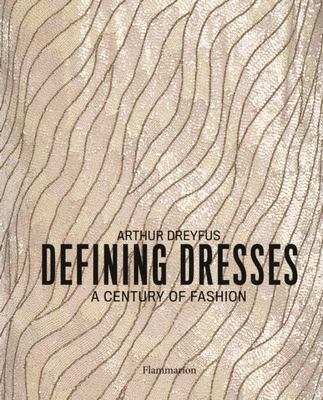 $45.00
AUD
Category: Fashion
Featuring one dress from each year since 1914, this timeline of extraordinary dresses charts the creative evolution of fashion over the past century. These experimental designs reveal the potential of the dress both as a wardrobe item and as a work of art. A multitude of top international designers are featured including Yves Saint Laurent, Chanel, Dior, Vivienne Westwood, Martin Margiela, Kenzo, Helmut Lang, Paco Rabanne, Dolce & Gabbana, Thierry Mugler, Yohji Yamamoto, Alaia, and many more. Curators at the Musee des Arts Decoratifs in Paris delved deep into their archives to select the most iconic and revolutionary dress of each year. Specially commissioned photographs are accompanied by detailed captions indicating the dresss name, brand, designer, season, and fabric or material, along with a quotation contextualizing the dress in its time. Bursting with color and full of extravagant textures, shaping, and detailing, these dresses mark the metamorphosis of culture and serve as a regenerative form of inspiration. ...Show more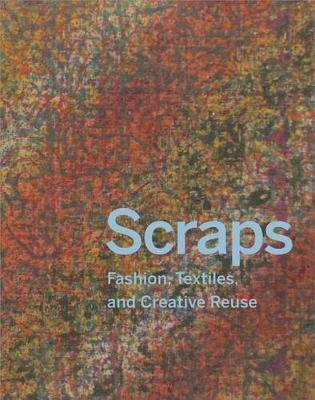 $35.00
AUD
Category: Fashion
The textile and fashion industries globally produce millions of tons of solid waste every year through the many processes used - from yarn production, weaving, knitting, dyeing, and finishing, to apparel construction, quality inspection, and unsold goods - generating waste at each step. Typically, this waste is sent to landfills, incinerated or, at best, recycled in to low-quality fibres used for industrial applications. Scraps, timed to publish concurrently with Cooper Hewitt, Smithsonian Design Museum's exhibition of the same name, presents three designers' alternative approaches to the shockingly high human and environmental costs of textile industry waste. Inspired by the long tradition of using handcraft to give new life to scraps and cast-offs, each of the three featured designers - Christina Kim, Reiko Sudo and Luisa Cevese - takes an entirely different approach to contending with textile waste, but all make recycling an integral part of their design practice. The delicate beauty of the fabrics featured in Scraps ensure a seductive visual experience throughout the pages framing the exploration of sustainable design practices: using materials and resources efficiently, providing meaningful labour, sustaining local craft traditions and exploring new technologies as integral to the recycling process. ...Show more
20th-Century Fashion in Detail
by Claire Wilcox; Valerie D. Mendes; Oriole Cullen; Jenny Lister; Sonnet Stanfill; Anon
$45.44
AUD
Category: Fashion
20th-Century Fashion in Detail reveals the elaborate embroidery, intricate pleats, and daring cuts that make up some of the most beautiful garments in the twentieth- century fashion collection at the Victoria and Albert Museum, one of the world's top fashion and design museums. Authors Claire Wilcox and Valerie D. Mendes, leading fashion experts from the V&A, have written a book that will be an invaluable resource for students, collectors, and designers. Including exquisite haute-couture pieces, from sequined Chanel ensembles to embellished Dior evening gowns, this revised and expanded edition features more than 30 new garments. Each piece is accompanied by detail photography and line drawings showing its complete construction. An extraordinary exploration of the techniques used by couturiers, 20th-Century Fashion in Detail will delight all followers of fashion. ...Show more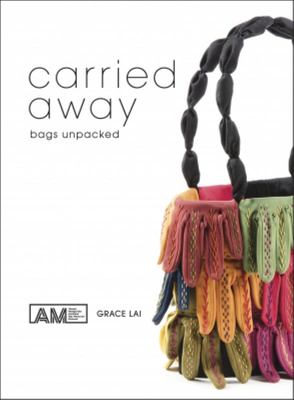 $34.99
AUD
Category: Fashion
A collection of bags from all over the world, significant because of their cultural roles; including army kitbags, a sporran, a bag made out of an albatross foot, and high-fashion handbags.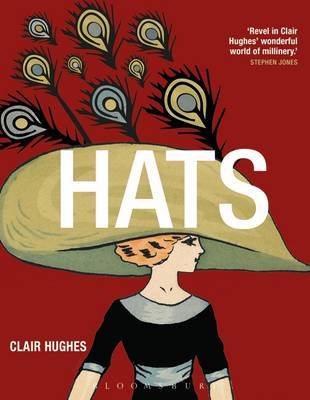 Hats
by Clair Hughes
$50.00
AUD
Category: Fashion | Series: Elements of Dress
From Bowlers to Bergeres, baseball caps to boaters, "Hats" is the ultimate guide to headgear through history. Beyond mere practicality and aesthetics, hats reveal a complex interplay of class, gender, etiquette and social allegiances, speaking to the culture of the time from which each style emerged. Ev en today, these past lives of hats are deeply embedded in our cultural memory. At which occasions is it appropriate for one to wear a hat? Why do hats confer a certain presence on the wearer that no other element of dress can achieve? Much hat-wearing depends on these elaborate systems of rules that are largely abstract but steeped in our culture.Drawing on historical and contemporary examples, as well as depictions in art, literature and film, Hughes takes the reader on a fascinating journey from Marie Antoinette's lavish fashion hats, through Marlene Dietrich's beret and the hat-habits of kings and queens, to Philip Treacy and Stephen Jones' modern millinery workrooms. Packed with sharp historical insights and playful narratives of rebellious and sinister hats that signal anarchy, villainy and disguise, this beautifully illustrated book offers the definitive guide to one the most culturally rich accessories in fashion history." ...Show more
$60.00
AUD
Category: Fashion
PURCHASE THIS BOOK DURING OCTOBER AND BE IN THE DRAW TO WIN A BEAUTIFUL MEGAN HESS SIGNED LIMITED EDITION PRINT. A stunning exploration of fashion's premier art form with internationally renowned illustrator Megan Hess. Hundreds of hours, many expert hands and unimaginable metres of fabric: couture is truly wearable art, where creativity and craftsmanship collide. Megan Hess has spent her career documenting fashion's most beautiful people, places and pieces. In The Illustrated World of Couture, she brings to life its most important - and intriguing - art form, with fascinating insights and exceptional illustrations. Worn by only a handful of people worldwide, couture still has incredible influence, even beyond the traditional boundaries of fashion. In this unique collection, follow Megan through the intricate details, multifaceted inspirations and dramatic shows that define the couture experience. Let her introduce you to the generations of creators who conceive and craft these fantastical garments, and the collectors who treasure them. And travel with her to the exclusive ateliers and glamorous events of the world's fashion capitals to see how couture is both designed and displayed. Megan Hess invites you to discover The Illustrated World of Couture in this essential volume for all fashion devotees.   ...Show more
$39.99
AUD
Category: Fashion
Sportsgirl changed Australia's fashion history. In the 1960s it introduced youth fashion, instantly becoming the 'go to' place for Australian girls loving their first taste of freedom. Anything Can Happen is the story of the Bardas years of Sportsgirl (1948-1994) when the Bardas family ran the business. These years of excitement and creativity ended in tragedy but for Australian women Sportsgirl's story is the story of their youth! Who doesn't know the striped bag? Decade after decade Sportsgirl brought new and exciting merchandise to its customers, and built a reputation for hosting the wildest parties and promotions in the industry. Sportsgirl was a place where fun and business mixed. Most of Australia's leading fashion identities learnt from an apprenticeship working at Sportsgirl and they all loved their days there. Anything Can Happen is supported by lavish fashion photography from Australia's top photographers and best-loved models, as well as quotes and stories from across the fashion industry. This beautifully designed and produced book is an exciting ride through the rise of one of Australia's most successful and unconventional retailers. ...Show more