$12.99
AUD
Category: Culture and Ideas
The climate crisis is here. Our chance to stop it has come and gone, but this doesn't have to mean the world is ending. 'Today, the scientific evidence verges on irrefutable. If you're younger than sixty, you have a good chance of witnessing the radical destabilization of life on earth--massive crop fa ilures, apocalyptic fires, imploding economies, epic flooding, hundreds of millions of refugees fleeing regions made uninhabitable by extreme heat or permanent drought. If you're under thirty, you're all but guaranteed to witness it. If you care about the planet, and about the people and animals who live on it, there are two ways to think about this. You can keep on hoping that catastrophe is preventable, and feel ever more frustrated or enraged by the world's inaction. Or you can accept that disaster is coming, and begin to rethink what it means to have hope.' This is Jonathan Franzen's controversial New Yorker essay, published as a single volume that discusses a planet on the cusp of and what and how individuals can respond to that. ...Show more
To My Country
by Ben Lawson; Bruce Whatley (Illustrator)
$29.99
AUD
Category: Culture and Ideas
On January 10, Ben touched the hearts of Australians with the reading of his poem To My Country in response to the Australian bushfires. This gorgeous 4 colour book combines Ben's heartfelt words with stunning illustrations by Bruce Whatley.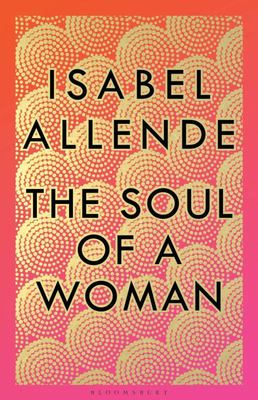 $22.99
AUD
Category: Culture and Ideas | Reading Level: very good
The wise, warm, defiant new book from literary legend Isabel Allende a meditation on power, feminism and what it means to be a woman. 'When I say that I was a feminist in kindergarten, I am not exaggerating.' As a child, Isabel Allende watched her mother, abandoned by her husband, provide for her three small children. As a young woman coming of age in the late 1960s, she rode the first wave of feminism. She has seen what has been accomplished by the movement in the course of her lifetime. And over the course of three marriages, she has learned how to grow as a woman while having a partner, when to step away, and the rewards of embracing one's sexuality. So what do women want? To be safe, to be valued, to live in peace, to have their own resources, to be connected, to have control over their bodies and lives, and above all, to be loved. On all these fronts, there is much work to be done, and this book, Allende hopes, will 'light the torch of our daughters and granddaughters with mine. They will have to live for us, as we lived for our mothers, and carry on with the work still left to be finished.'   ...Show more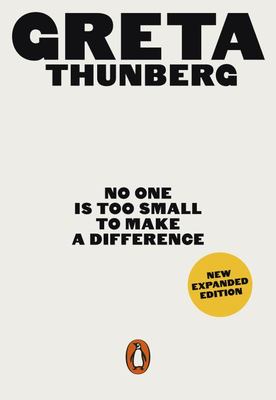 $7.99
AUD
Category: Culture and Ideas
'Everything needs to change. And it has to start today.' In August 2018 a fifteen-year-old Swedish girl, Greta Thunberg, decided not to go to school one day. Her actions ended up sparking a global movement for action against the climate crisis, inspiring millions of pupils to go on strike for our plane t, forcing governments to listen, and earning her a Nobel Peace Prize nomination. This book brings you Greta in her own words. Collecting her speeches that have made history across Europe, from the UN to mass street protests, No One Is Too Small to Make A Difference is a rallying cry for why we must all wake up and fight to protect the living planet, no matter how powerless we feel. Our future depends upon it. With new speeches from Vienna, Paris, New York and Montreal. ...Show more
$29.99
AUD
Category: Culture and Ideas
Women Don't Owe You Pretty tells you to love sex, hate sexism, protect your goddamn energy, life is short, dump them, and that you owe men nothing, least of all pretty. Florence's debut book explores all progressive corners of the feminist conversation; from insecurity projection and refusing to find c omfort in other women's flaws, to deciding whether to date or dump them, all the way through to unpacking the male gaze and how it shapes our identity. Women Don't Owe You Pretty is an accessible leap into feminism, for people at all stages of their journey who are seeking to reshape and transform the way they view themselves. In a world that tells women we're either not enough or too much, it's time we stop directing our anger and insecurities onto ourselves, and start fighting back to reshape the toxic structures of our patriarchal society. Florence's book will help you to tackle and challenge the limiting narrative you have been bombarded with your whole life, and determine feminism on your own terms. After all, you are the love of your own life.     ...Show more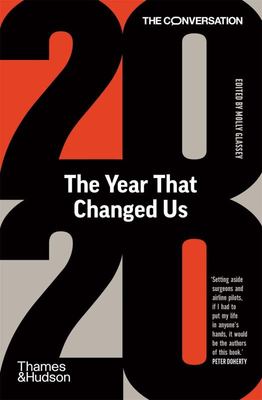 $21.99
AUD
Category: Culture and Ideas
In January 2020, Australia went from battling one of its worst-ever bushfire seasons to preparing for COVID-19 to hit its shores. What ensued was crisis: a pandemic, political upheaval, an international human rights movement, global recession and localised emergencies dwarfed by a world spinning on an a xis of turmoil.These essays from leading thinkers and contributors to The Conversation examine what will be one of the most significant and punishing years in the 21st century. 2020: The Year That Changed Us explores the lessons that cannot be overlooked from this remarkable year, and the most intelligent way forward.Contributors include:Michelle GrattanPeter MartinRaina MacIntyreJoëlle GergisPeter GresteThalia AnthonyShino KonishiFiona Stanley ...Show more
$24.99
AUD
Category: Culture and Ideas
In a tumultuous year, Australia and New Zealand have never been closer, as we move towards a shared travel zone. But why, despite being so close, do we seem to know so little about each other? And is there such a thing as national character? In this wise and illuminating essay, Laura Tingle looks at lea dership, economics, history and more. Competitiveness has marked our relationship from its earliest days. In the past half-century, both countries have been compelled to remake themselves amid shifting economic fortunes. New Zealand has been held up as a model for everything from tax reform to the way we conduct our politics. What have been the outcomes? How do they compare to ours? Tingle considers everything from Morrison and Ardern as national leaders to the different ways each country has dealt with its colonial legacy. What could we learn from New Zealand? And it from us? This is a perceptive, often amusing introduction to a country just like ours in some ways, but quite different in others.   ...Show more
$32.99
AUD
Category: Culture and Ideas
Winner of the Stella Prize 2020.    At the office of Safe Steps, Victoria's dedicated 24/7 family violence response call centre, phone counsellors receive a call every three minutes. Many women are repeat callers- on average, they will go back to an abusive partner eight times before leaving for good. ' You must get so frustrated when you think a woman's ready to leave and then she decides to go back,? I say. 'No,' replies one phone counsellor, pointedly. 'I'm frustrated that even though he promised to stop, he chose to abuse her again.' Women are abused or killed by their partners at astonishing rates- in Australia, almost 17 per cent of women over the age of fifteen - one in six - have been abused by an intimate partner. In this confronting and deeply researched account, journalist Jess Hill uncovers the ways in which abusers exert control in the darkest - and most intimate - ways imaginable. She asks- What do we know about perpetrators? Why is it so hard to leave? What does successful intervention look like? What emerges is not only a searing investigation of the violence so many women experience, but a dissection of how that violence can be enabled and reinforced by the judicial system we trust to protect us. Combining exhaustive research with riveting storytelling, See What You Made Me Do dismantles the flawed logic of victim-blaming and challenges everything you thought you knew about domestic and family violence. ...Show more
$34.99
AUD
Category: Culture and Ideas
A deeply powerful, poetic and compelling book on the challenges facing our world, from one of Australia's most experienced journalists and international commentators, Stan Grant. History is turning. In only a few short decades, we have come a long way from Francis Fukuyama's declaration of the 'end of history' and the triumph of liberal democracy in 1989. Now, with the inexorable rise of China, the ascendancy of authoritarianism and the retreat of democracy, the world stands at a moment of crisis. This is a time of momentous upheaval and enormous geopolitical shifts, compounded by the global pandemic, economic collapse and growing inequality, Islamist and far right terror, and a resurgent white supremacy. The world is in lockdown and the showdown with China is accelerating - and while the West has been at the forefront of history for 200 years, it must now adapt to a world it no longer dominates. At this moment, we stand on a precipice - what will become of us? Stan Grant is one of our foremost observers and chroniclers of the world in crisis. Weaving his personal experiences of reporting from the front lines of the world's flashpoints, together with his deep understanding of politics, history and philosophy, he explores what is driving the world to crisis and how it might be averted. He fears the worst, but begins to chart the way forward. There is bitterness, anger and history here, but there is also the capacity for negotiation, forgiveness and hope. A powerful and incisive analysis of the state of our world, and our place within it. ...Show more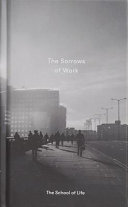 The Sorrows of Work
by School of Life Staff; Alain de Botton (Series edited by)
$25.95
AUD
Category: Culture and Ideas | Series: Essay Bks.
Work can be a route to creativity, excitement and purpose. Nevertheless, many of us end up confused, discouraged and beaten by our working lives. The temptation is often just to blame ourselves, and to feel privately ashamed and guilty. However, as this book lucidly explains, there is a range of well-em bedded and intriguing reasons why work proves demoralising, including the evolution of modern work, the role of technology and the mechanics of the economy. This surprisingly cheering book offers us an invigorating perspective over our working lives - and what we might do at times when our work challenges us almost unbearably. ...Show more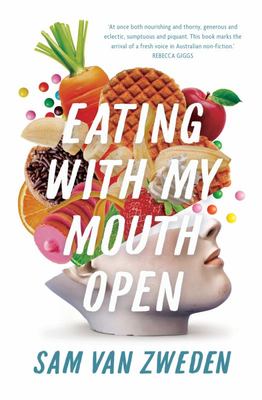 $29.99
AUD
Category: Culture and Ideas
'To eat is to build upon our collective story. We use food to say, again and again, who we are.' Eating with My Mouth Open is food writing like you've never seen before: honest, brave, and exceptionally tasty. Lyrically written, Sam van Zweden offers a millennial response to classic food writers, reve lling in body positivity on Instagram, remembering how Tupperware piled high with sweets can be a symptom of spiralling mental health, dissecting wellness culture and all its flaws, sharing the joys of living in a family of chefs and seeing a history of migration on her dinner plate. Recalling the writing of Lindy West and Roxane Gay, as well as classic food writers M.F.K. Fisher and Brillat-Savarin, Eating with My Mouth Open considers embodiment and the meaning of true nourishment within the broken food system we live in.  ...Show more
$34.99
AUD
Category: Culture and Ideas
From 'the most powerful book critic in the English-speaking world' (Vanity Fair) comes an inspiring and beautifully illustrated selection of the life-changing books that none of us should miss 'Why do we love books so much?' For legendary literary critic Michiko Kakutani, books have always been an esca pe and a sanctuary, the characters of some novels feeling so real to her childhood self that she worried they might leap out of the pages at night if she left the book cover open. In Ex Libris, she offers a personal selection of over 100 works of fiction, nonfiction and poetry, with passionate essays on why each has had a profound effect on her life. From Homer's The Odyssey to The Writings and Speeches of Martin Luther King, Jr. and Margaret Atwood's The Handmaid's Tale to Elena Ferrante's Neapolitan Novels, Ex Libris covers a rich and vast range of classics, old and new, that will help build a well-rounded reader and citizen of the world. With gorgeous illustrations by lettering artist Dana Tanamachi that evoke vintage bookplates leafed between Kakutani's inspiring essays, Ex Libris points us to our next great read - and proves an unmissable reminder of why we fell in love with reading in the first place. ...Show more