$12.99
AUD
Category: Culture and Ideas
Deeply personal and powerfully moving, a short and timely series of essays on the experience of lockdown, by one of the most clear-sighted and essential writers of our time From the critically acclaimed author of Feel Free, Swing Time, White Teeth and many more 'There will be many books written about the year 2020: historical, analytic, political and comprehensive accounts. This is not any of those. What I've tried to do is organize some of the feelings and thoughts that events, so far, have provoked in me, in those scraps of time the year itself has allowed. These are, above all, personal essays: small by definition, short by necessity. Early on in the crisis, I picked up Marcus Aurelius and for the first time in my life read his Meditations not as an academic exercise, nor in pursuit of pleasure, but with the same attitude I bring to the instructions for a flat-pack table - I was in need of practical assistance. I am no more a Stoic now than I was when I opened that ancient book, but I did come out with two invaluable intimations. Talking to yourself can be useful. And writing means being overheard.' Crafted with the sharp intelligence, wit and style that have won Zadie Smith millions of fans, and suffused with a profound intimacy and tenderness in response to these unprecedented times, Intimations is a vital work of art, a gesture of connection and an act of love - an essential book in extraordinary times. ...Show more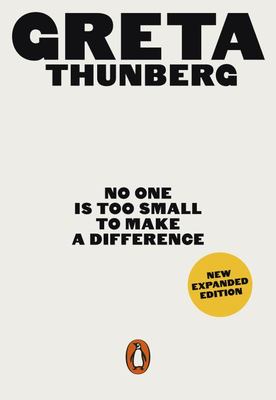 $7.99
AUD
Category: Culture and Ideas
'Everything needs to change. And it has to start today.' In August 2018 a fifteen-year-old Swedish girl, Greta Thunberg, decided not to go to school one day. Her actions ended up sparking a global movement for action against the climate crisis, inspiring millions of pupils to go on strike for our plane t, forcing governments to listen, and earning her a Nobel Peace Prize nomination. This book brings you Greta in her own words. Collecting her speeches that have made history across Europe, from the UN to mass street protests, No One Is Too Small to Make A Difference is a rallying cry for why we must all wake up and fight to protect the living planet, no matter how powerless we feel. Our future depends upon it. With new speeches from Vienna, Paris, New York and Montreal. ...Show more
$29.99
AUD
Category: Culture and Ideas
Long before the COVID-19 pandemic shut down the global economy, a reset to serve the wellbeing of people and the planet was plainly needed. As Australia rebuilds, after the immediate health crisis has passed, it must be with the explicit purpose of constructing an economically and ecologically sustainab le world. After the Great Depression and the Second World War, economic thinking was transformed across the Anglosphere, with a determination to create a more equitable society and support every child, regardless of background, to achieve their full potential. Australia's leaders reshaped our economy through a determined and coordinated program of post-war reconstruction. Their reforms set us up for decades of prosperity and the creation of perhaps the most prosperous and stable society on earth. With contributions from some of Australia's most respected academics and leading thinkers, What Happens Next? sets out a progressive, reforming agenda to tackle the twin crises of climate change and inequality. It provides a framework through which our collective effort can be devoted to improving the lives of all Australians, and the sustainability of the world in which we live. ...Show more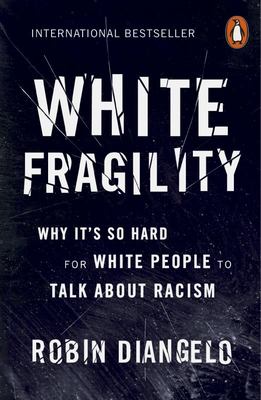 $22.99
AUD
Category: Culture and Ideas
Anger. Fear. Guilt. Denial. Silence. These are the ways in which ordinary white people react when it is pointed out to them that they have done or said something that has - unintentionally - caused racial offence or hurt. After, all, a racist is the worst thing a person can be, right? But these reaction s only serve to silence people of colour, who cannot give honest feedback to 'liberal' white people lest they provoke a dangerous emotional reaction. Robin DiAngelo coined the term 'White Fragility' in 2011 to describe this process and is here to show us how it serves to uphold the system of white supremacy. Using knowledge and insight gained over decades of running racial awareness workshops and working on this idea as a Professor of Whiteness Studies, she shows us how we can start having more honest conversations, listen to each other better and react to feedback with grace and humility. It is not enough to simply hold abstract progressive views and condemn the obvious racists on social media - change starts with us all at a practical, granular level, and it is time for all white people to take responsibility for relinquishing their own racial supremacy. ...Show more
$12.99
AUD
Category: Culture and Ideas
The Booker Prize-shortlisted author on how staying optimistic can make our world better.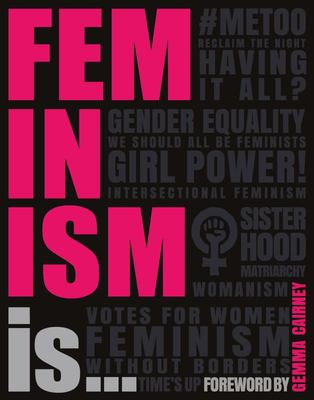 $19.99
AUD
Category: Culture and Ideas
A lively and accessible book for teens on the history, pioneers, theories, questions, arguments, and daily reality of feminism today.What is feminism?Combining insightful text with graphic illustrations, this engaging book introduces young adult readers to a subject that should matter to everyone. Posed as a series of questions, Feminism is... tackles the most intriguing and relevant topics, such as "Are all people equal?", "Do boys and girls learn the same things?" and "Why do women earn less than men?" Find out what equality for women really means, get a short history of feminism, and take a look at the issues that affect women at work, in the home, and around sex and identity. Meet, too, some great women, such as Gloria Steinem, Frida Kahlo, and Malala Yousafzi, "rebel girls" who refused to accept the status quo of their day and blazed a trail for others to follow. With more than 50 questions that address key feminist concerns, Feminism is... takes on the issues, is informative, and always thought-provoking. ...Show more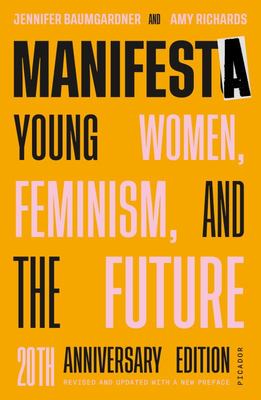 $32.99
AUD
Category: Culture and Ideas
Today, people of all genders strive to uphold the goals of feminism and proudly embrace the term, but the movement itself is often beset with confusion and questions. Does personal empowerment happen at the expense of politics? Is feminism for the few--or does it speak to the many as they bump up agains t daily injustices? What does it mean to say the future is female? In 2000, Jennifer Baumgardner and Amy Richards's Manifesta set out to chronicle the feminism of their generation. They brilliantly revealed the snags in various hubs of the movement--from antipathy to the term itself to the hyped hatred of feminism's imperfect spokespeople--and showed that these snags had not imperiled the feminist cause. The book went on to inspire a new generation of readers and has become a classic of contemporary feminist literature. In the decades since Manifesta was published, the world has changed in ways both promising and terrifying. This twentieth anniversary edition of Manifesta features an updated bibliography, timeline, and resources, as well as a new introduction by the authors. Expertly unpacking both early women's history and the third wave feminism that seeded the active righteous intersectionality we see today, Manifesta remains an urgent and necessary tool to make sense of our past, present, and future. ...Show more
$22.99
AUD
Category: Culture and Ideas | Series: Canons Ser.
With Hope in the Dark, Rebecca Solnit makes a radical case for hope as a commitment to act in a world whose future remains uncertain and unknowable. Drawing on her decades of activism and a wide reading of environmental, cultural, and political history, Solnit argued that radicals have a long, neglected history of transformative victories, that the positive consequences of our acts are not always immediately seen, directly knowable, or even measurable, and that pessimism and despair rest on an unwarranted confidence about what is going to happen next.Originally published in 2004, now with a new foreword and afterword, Solnit's influential book shines a light into the darkness of our time in an unforgettable new edition. ...Show more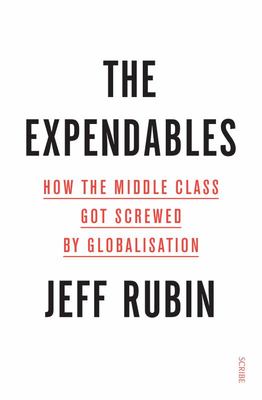 $34.99
AUD
Category: Culture and Ideas
A provocative, far-reaching account of how the middle class got stuck with the bill for globalisation, and how the blowback — from Brexit to Trump to populist Europe — will change the developed world. Real wages have not risen much for decades. Union membership has collapsed. Full-time employment is be ginning to look like a quaint idea from the distant past. Falling tariffs, low interest rates, global deregulation, and tax policies that benefit the rich have all had the same effect: the erosion of the middle class. Bestselling author Jeff Rubin argues that all this was foreseeable back when major Western countries started to believe their own propaganda about free trade, and especially when they allowed China to exploit weaknesses in the trading system they devised. The result, growing global inequality, is a problem of our own making. And solving it won't be easy if we draw on the same ideas about capital and labour, right and left, that led us to this cliff. Articulating a vision that, remarkably, dovetails with the ideas of both Naomi Klein and Donald Trump, The Expendables is an exhilaratingly fresh perspective that is at once humane and irascible, fearless and rigorous, and most importantly, timely. GDP is growing, the stock market is up, and unemployment is down, but the surprise of this book is that even the good news is good for only 1 per cent of us. Praise for Why Your World Is About to Get a Whole Lot Smaller: 'The book is a great read, and one that should be required for anyone with a long-term interest in … energy, transportation, manufacturing or agriculture.' —The Globe and Mail 'Jeff Rubin is not your typical eggheaded senior economist … And the controversy that has dogged his work is about to hit the boiling point … So get set. If Jeff Rubin says something is coming, you better listen. Love him or hate him.' —Canadian Business 'Should be mandatory reading for all corporate executives.' —National Post Praise for The Carbon Bubble: 'An astute critique of big oil.' —Quill & Quire 'The Carbon Bubble is Jeff Rubin at his finest. Thought-provoking. Meticulously researched. Intelligent without pretension. I highly, highly recommend it!' —Michael Hlinka, business commentator, CBC Radio '[A] feat of economics writer's jiu-jitsu.' —Shawn McCarthy, The Globe and Mail 'Rubin's argument is sleek and fluent … Rubin is an engaging writer.' —Andrew Allentuck, Financial Post ...Show more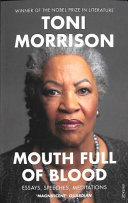 $24.99
AUD
Category: Culture and Ideas
A vital new non-fiction collection from one of the most celebrated and revered writers of our time. 'We die. That may be the meaning of life. But we do language. That may be the measure of our lives.' - The Nobel Lecture in Literature, 1993 The power of language, discussed beautifully in Toni Morrison's Nobel lecture, is felt throughout the essays, speeches and meditations contained in this collection. With controlled anger, elegance, and literary excellence, Morrison's words interrogate the world around us, considering race, gender, and globalisation. Heart-stoppingly introduced by a prayer for the dead of 9/11, a meditation on Martin Luther King Jr. and a eulogy for James Baldwin, this collection addresses audiences ranging from graduating students to visitors to both the Louvre and America's Black Holocaust Museum. A Mouth Full of Blood is a powerful, erudite and essential gathering of ideas that speaks to us all. "These pieces are a wake-up call... and a brilliant insight into the mind and work of one of the world's finest writers" (Anita Sethi) "Mouth Full of Blood is a bracing reminder of what words do, how carefully they should and can be used... magnificent and rigorously argued" (RO Kwon,  Guardian) ...Show more
$39.99
AUD
Category: Culture and Ideas
Channel Kindness is a collection of fifty-one stories of kindness, bravery, and resilience from young people all over the world collected by the Born This Way Foundation and introduced by Lady Gaga. For Lady Gaga, kindness is the driving force behind everything she says and does. The quiet power of kin dness can change the way we view one another, our communities, and even ourselves. She embodies this mission, and through her work, brings more kindness into our world every single day. Lady Gaga has always believed in the importance of being yourself, being kind to yourself and others, no matter who they are or where they come from. With that sentiment in mind, she and her mother, Cynthia Germanotta, founded Born This Way Foundation, a nonprofit organization dedicated to making the world a kinder and braver place. Through the years, they've collected stories of kindness, bravery, and resilience from young people all over the world, proving that kindness truly is the universal language. And now, we invite you to read these stories and follow along as each and every young author finds their voice, just as Lady Gaga has found hers.Within these pages, you'll meet young changemakers who found their inner strength, who prevailed in the face of bullies, who started their own social movements, who decided to break through the mental health stigma and share how they felt, who created safe spaces for LGBTQ+ youth, and who have embraced kindness with every fiber of their being by helping others without the expectation of anything in return.Individually and collectively, the stories collected here prove that kindness not only saves lives but builds community. Kindness is inclusion, it is pride, it is empathy, it is compassion, it is self-respect and it is the guiding light to love. Kindness is always transformational, and its never-ending ripples result in even more kind acts that can change our lives, our communities, and our world. ...Show more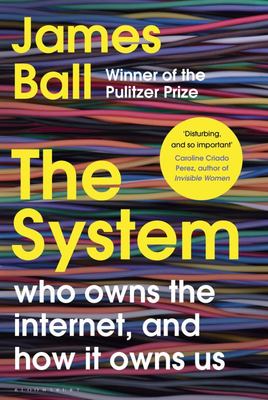 $32.99
AUD
Category: Culture and Ideas
The internet is a network of physical cables and connections, a web of wires enmeshing the world, linking huge data centres to one another and eventually to us. All are owned by someone, financed by someone, regulated by someone. We refer to the internet as abstract from reality. By doing so, we obscure where the real power lies. In this powerful and necessary book, James Ball sets out on a global journey into the inner workings of the system. From the computer scientists to the cable guys, the billionaire investors to the ad men, the intelligence agencies to the regulators, these are the real-life figures powering the internet and pulling the strings of our society. Ball brilliantly shows how an invention once hailed as a democratising force has concentrated power in places it already existed so that the system, in other words, remains the same as it did before. ...Show more