$32.99
AUD
Category: Crime and Thriller | Reading Level: very good
The compelling new novel from Jane Harper, the New York Times bestselling author of The Dry. Kieran Elliott's life changed forever on the day a reckless mistake led to devastating consequences.The guilt that still haunts him resurfaces during a visit with his young family to the small coastal town he on ce called home. Kieran's parents are struggling in a community which is bound, for better or worse, to the sea, that is both a lifeline and a threat. Between them all is his absent brother, Finn. When a body is discovered on the beach, long-held secrets threaten to emerge. A sunken wreck, a missing girl, and questions that have never washed away... ...Show more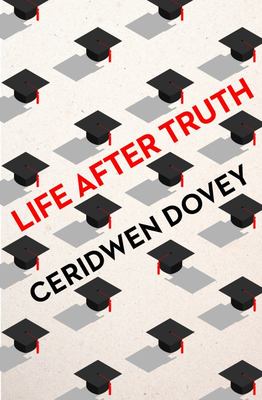 $32.99
AUD
Category: Crime and Thriller
Fifteen years after graduating from Harvard, five close friends on the cusp of middle age are still pursuing an elusive happiness and wondering if they've wasted their youthful opportunities. Jules, already a famous actor when she arrived on campus, is changing in mysterious ways but won't share what is haunting her. Mariam and Rowan, who married young, are struggling with the demands of family life and starting to regret prioritising meaning over wealth in their careers. Eloise, now a professor who studies the psychology of happiness, is troubled by her younger wife's radical politics. And Jomo, founder of a luxury jewellery company, has been carrying an engagement ring around for months, unsure whether his girlfriend is the one. The soul searching begins in earnest at their much-anticipated college reunion weekend on the Harvard campus, when the most infamous member of their class, Frederick - senior advisor and son of the recently elected and loathed US President - turns up dead. Old friends often think they know everything about one another, but time has a way of making us strangers to those we love - and to ourselves . . .   ...Show more
$32.99
AUD
Category: Crime and Thriller
SHE'S LOST EVERYTHING EXCEPT HER LIFE . . . Lieutenant Lorraine Page had everything -- a devoted husband, two beautiful daughters and an impressive career with the Homicide Squad. It's impossible to believe that she could be thrown out of the police force and end up on Skid Row. Lorraine's ex-colleagues soon forget her, as the hunt for a nightmare serial killer spirals into an all-out search for a missing witness: a victim who escaped. Lorraine Page is that witness. Against her will she is drawn into the investigation, and forced to face her past and her overwhelming guilt... ...Show more
$32.99
AUD
Category: Crime and Thriller | Reading Level: very good
The edge-of-your-seat, heart-in-mouth new Jack Reacher thriller for 2020 - his 25th adventure.   Jack Reacher gets off the bus in a sleepy no-name town outside Nashville, Tennessee. He plans to grab a cup of coffee and move right along. Not going to happen. The town has been shut down by a cyber attack. At the centre of it all, whetherhe likes it or not, is Rusty Rutherford. He's an average IT guy, but he knows more than he thinks. As the bad guys move in on Rusty, Reacher moves in on them . . . And now Rusty knows he's protected, he's never going to leave the big man's side. Reacher might just have to stick around and find out what the hell's gone wrong . . . and then put it right, like only he can.   ...Show more
$32.99
AUD
Category: Crime and Thriller | Series: Inspector Montalbano Mysteries Ser.
In The Sicilian Method, Andrea Camilleri's twenty-sixth novel in the Inspector Montalbano mystery series, Montalbano finds his answers to a murder in a theatrical play. Mimi Augello is visiting his lover when the woman's husband unexpectedly returns to the apartment. Hurriedly, he climbs out the window and into the downstairs apartment, but from one danger to another. In the dark he sees a body lying on the bed. Shortly afterwards another body is found and the victim is Carmelo Catalanotti, a director of bourgeois dramas with a harsh reputation for the acting method he developed for his actors: digging into their complexes to unleash their talent, a traumatic experience for all. Are the two deaths connected? Catalanotti scrupulously kept notes and comments on all the actors he worked with as well as strange notebooks full of figures, dates and names . . .Inspector Montalbano finds all of Catalanotti's dossiers and plays, the notes on the characters and the notes on his final drama, Dangerous Turn. It is in the theatre where he feels the solution lies. ...Show more
$32.99
AUD
Category: Crime and Thriller | Reading Level: near fine
'A little beacon of pleasure...SUCH FUN!' KATE ATKINSON -  THE FIRST BOOK IN THE GRIPPING THURSDAY MURDER CLUB SERIES BY TV PRESENTER RICHARD OSMAN In a peaceful retirement village, four unlikely friends meet up once a week to investigate unsolved murders. But when a brutal killing takes place on their very doorstep, the Thursday Murder Club find themselves in the middle of their first live case. Elizabeth, Joyce, Ibrahim and Ron might be pushing eighty but they still have a few tricks up their sleeves. Can our unorthodox but brilliant gang catch the killer before it's too late?    ...Show more
$29.99
AUD
Category: Crime and Thriller | Series: Phryne Fisher Ser.
Surrounded by secrets, great and small, the formidable Miss Phryne Fisher returns to vanquish injustice.When a mysterious invitation arrives for Miss Phryne Fisher from an unknown Captain Herbert Spencer, Phryne's curiosity is excited. Spencer runs a retreat in Victoria's spa country for shell-shocked s oldiers of the First World War. It's a cause after Phryne's own heart but what could Spencer want from her?Phryne and the faithful Dot view their spa sojourn as a short holiday but are quickly thrown in the midst of disturbing Highland gatherings, disappearing women, murder and the mystery of the Temperance Hotel.Meanwhile, Cec, Bert and Tinker find a young woman floating face down in the harbour, dead. Tinker, with Jane and Ruth, Phryne's resilient adopted daughters, together decide to solve what appears to be a heinous crime.Disappearances, murder, bombs, booby-traps and strange goings-on land Miss Phryne Fisher right in the middle of her most exciting adventure. ...Show more
$32.99
AUD
Category: Crime and Thriller | Series: Martin Scarsden
The gripping new Martin Scarsden novel. She breathes deeply, trying to quell the rising sense of panic. A detective came to her home, drugged her and kidnapped her. She tries to make sense of it, to imagine alternatives, but only one conclusion is possible: it's the past, come to claim her.  Martin Sc arsden's new life seems perfect, right up until the moment it's shattered by a voicemail: a single scream, abruptly cut off, from his partner Mandalay Blonde. Racing home, he finds an unconscious man sprawled on the floor and Mandy gone. Someone has abducted her. But who, and why? So starts a twisting tale of intrigue and danger, as Martin probes the past of the woman he loves, a woman who has buried her former life so deep she has never mentioned it. And for the first time, Mandy finds denial impossible, now the body of a mystery man has been discovered, a man whose name she doesn't know, a man she was engaged to marry when he died. It's time to face her demons once and for all; it's time she learned how to trust. Set in a Sydney riven with corruption and nepotism, privilege and power, Trust is the third riveting novel from award-winning and internationally acclaimed writer Chris Hammer. 'The best Australian crime novel since Peter Temple's The Broken Shore.' - The Times on Silver   ...Show more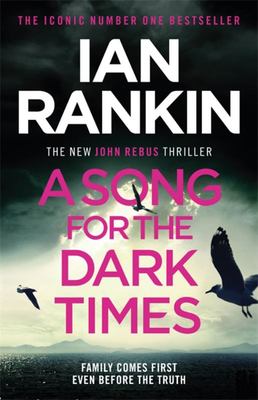 $32.99
AUD
Category: Crime and Thriller
 'He's gone...' When his daughter Samantha calls in the dead of night, John Rebus knows it's not good news. Her husband has been missing for two days. Rebus fears the worst - and knows from his lifetime in the police that his daughter will be the prime suspect. He wasn't the best father - the job always came first - but now his daughter needs him more than ever. But is he going as a father or a detective? As he leaves at dawn to drive to the windswept coast - and a small town with big secrets - he wonders whether this might be the first time in his life where the truth is the one thing he doesn't want to find... ...Show more
Snow
by John Banville
$29.99
AUD
Category: Crime and Thriller
'The body is in the library,' Colonel Osborne said. 'Come this way.' Following the discovery of the corpse of a highly respected parish priest at Ballyglass House - the Co. Wexford family seat of the aristocratic, secretive Osborne family - Detective Inspector St John Strafford is called in from Dublin to investigate. Strafford faces obstruction from all angles, but carries on determinedly in his pursuit of the murderer. However, as the snow continues to fall over this ever-expanding mystery, the people of Ballyglass are equally determined to keep their secrets. ' The sinister and unnerving Snow has all the trimmings of a classic country house mystery - body in the library, closed circle of suspects, foul weather - all elevated by Banville's immaculate, penetrating prose.' Peter Swanson   ...Show more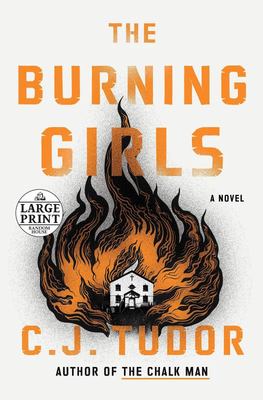 $32.99
AUD
Category: Crime and Thriller
Chapel Croft seemed like the perfect village for Reverend Jack Brooks and his daughter to make a fresh start and find some peace. But peace is the last thing they find. Because someone appears determined to keep Chapel Croft's bleak history alive; leaving Jack sinister messages. Meanwhile, Jack's daugh ter is troubled by visions of burning girls that seem all too real. When Jack learns that these things might be connected, he is drawn to uncover the truth. But that can be hard in a village where everyone has secrets to protect . . .   ...Show more
$19.99
AUD
Category: Crime and Thriller | Series: Michael Bennett Ser.
The mayor of New York has a daughter who's missing and in danger. Detective Michael Bennett has a son who's in prison. The two strike a deal. Bennett and the mayor have always had a tense relationship, but now the mayor sees in Bennett a discreet investigator with family worries of his own. Just one fat her helping another. The detective leaps into the case and sources lead him to a homicide in the Bronx. The victim has ties to a sophisticated hacking operation -- and also to the mayor's missing daughter, Natalie, a twenty-one-year-old computer prodigy. The murder is part of a serial killing spree, one with national security implications. And suddenly Bennett is at the center of a dangerous triangle anchored by NYPD, FBI, and a transnational criminal organization. Michael Bennett has always been an honorable man, but sometimes -- when the lives of innocents are at stake -- honor has to take a back seat. Survival comes first. ...Show more