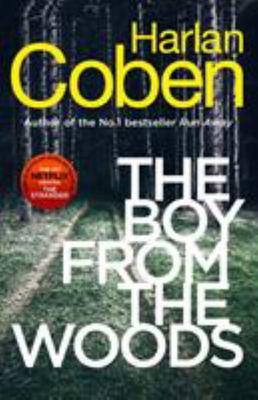 $32.99
AUD
Category: Crime and Thriller
FROM THE BESTSELLING AUTHOR AND CREATOR OF THE HIT NETFLIX DRAMA THE STRANGER The brilliant new thriller from the international bestselling author described by Dan Brown as 'the modern master of the hook and twist' Thirty years ago, a child was found in the New Jersey backwoods. He had been living a fer al existence, with no memory of how he got there or even who he is. Everyone just calls him Wilde. Now a former soldier and security expert, he lives off the grid, shunned by the community - until they need him. A child has gone missing. With her family suspecting she's just playing a disappearing game, nobody seems concerned except for criminal attorney Hester Crimstein. She contacts Wilde, asking him to use his unique skills to find the girl. But even he can find no trace of her. One day passes, then a second, then a third. On the fourth, a human finger shows up in the mail. And now Wilde knows this is no game. It's a race against time to save the girl's life - and expose the town's dark trove of secrets... ...Show more
$19.99
AUD
Category: Crime and Thriller
*****The Sunday Times 'Thriller of the Month', Mail on Sunday 'Thriller of the Week' and Sun 'Best for Mystery-Lovers'***** Someone is about to make a killing The most daring and devastating heist in literary history targets a high security vault located deep beneath Princeton University. Valued at $ 25 million (though some would say priceless) the five manuscripts of F Scott Fitzgerald's only novels are amongst the most valuable in the world. After an initial flurry of arrests, both they and the ruthless gang of thieves who took them have vanished without trace. Now it falls to struggling writer Mercer Mann to crack a case that has thwarted the FBI's finest minds. Praise for Camino Island 'A bewitching blend of high-stakes spying mission and summer romance, with a fascinatingly ambiguous central character' - The Sunday Times 'The gripping plot will have you devouring the chapters in such a frantic fashion you'll begin to wonder if you are somehow complicit in this perfect crime' - Heat 'Grisham shows charm, wit and a light touch' - The Times ...Show more
Torched
by Kimberley Starr
$29.99
AUD
Category: Crime and Thriller
If my son killed anyone, I'd know. I know him. A small Yarra Valley town has been devastated by a bushfire, and Reefton Primary School principal Phoebe Warton can't sleep. She's the single mother of eighteen­yearold Caleb who is accused of starting the fire – on purpose. Twelve people are dead, students from her school among them; only a monster would cause such carnage. But where was her son was that day? No one knows but Caleb, and he's not talking. Against mounting community rage, Phoebe sets out to clear her son. But every avenue leads back to Caleb. Why did he vanish from his Country Fire Authority shift? Who else was at the abandoned goldmine that day? Why is Caleb refusing to speak? Phoebe will be forced to confront the nature of guilt and redemption, and decide what boundaries she is willing to cross to save the son she loves. Torched is an explosive, haunting and compelling crime novel about mothers and sons and the ties that bind them.   ...Show more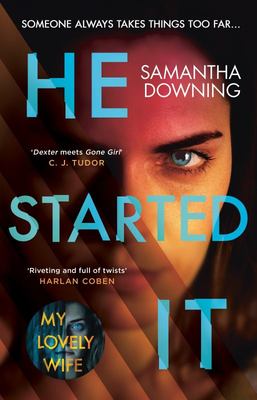 $32.99
AUD
Category: Crime and Thriller
But when their grandfather dies, he leaves a troublingly specific condition in his will. For them to inherit his wealth, they're required to retake a road trip they took with him when they were children, and scatter his ashes at the end of it. Of course, reuniting after all this time brings back memorie s of that ill-fated trip. Memories of what went wrong. But it's not only memories they have to worry about. Someone is following them. Each of them is keeping secrets. And all of them are all too aware of what happened last time. Because you can't inherit the money if someone kills you first. ...Show more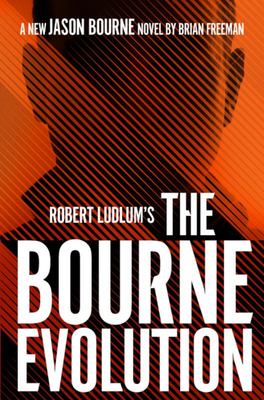 $29.99
AUD
Category: Crime and Thriller | Series: The\Bourne Ser.
America's most enduring hero, Jason Bourne, returns - with old skills and new plot twists - in an explosive addition to the Bourne canon. After the death of his wife in a mass shooting, secret agent Jason Bourne is convinced that there is more to her murder than it seems. Worse, he believes that the ag ency that trained him is behind the killing. Bourne goes rogue, leaving Treadstone behind and taking on a new mission to infiltrate and expose an anarchist group, Medusa. But when a congresswoman is assassinated in New York, Bourne is framed for the crime, and he finds himself alone and on the run. In his quest to stay one step ahead of his enemies, Bourne teams up with a journalist, Abbey Laurent, to figure out who was behind the frame-up, and to learn as much as he can about the ever-growing threat of the mysterious Medusa group. As more and more enemies begin to hunt Bourne, it's a race against the clock to discover who led him into a trap... and what their next move may be. ...Show more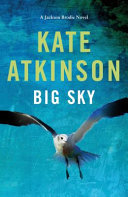 $32.99
AUD
Category: Crime and Thriller | Series: Jackson Brodie | Reading Level: near fine
Jackson Brodie has relocated to a quiet seaside town, in the occasional company of his recalcitrant teenage son and an aging Labrador, both at the discretion of his ex-wife Julia. It's a picturesque village filled with vacationers and well-off locals, but there's something darker behind the scenes: a qu ietly, wildly successful business in human trafficking. Jackson's current job, gathering proof of an unfaithful husband for his suspicious wife, would seem unrelated, but a chance encounter with a desperate man on a crumbling cliff leads him into a sinister network - and back across the path of his old friend Reggie, now a police detective with her own way of doing things. Old secrets and new lies intersect in this breathtaking novel by one of the most dazzling and surprising writers at work today.   ...Show more
The Hunted
by Gabriel Bergmoser
$29.99
AUD
Category: Crime and Thriller
Frank is a service station owner on a little-used highway who just wants a quiet life. His granddaughter has been sent to stay with him to fix her attitude, but they don't talk a lot. When a badly injured young woman arrives at Frank's service station with several cars in pursuit, Frank and a handful o f unsuspecting customers are thrust into a life-or-death standoff. But who are this group of men and women who will go to any lengths for revenge? And what do they want? Other than no survivors...? A ferociously fast-paced, filmic, visceral, tense and utterly electric novel, unlike anything you've read before. Set on a lonely, deserted highway, deep in the Australian badlands, The Hunted is white-knuckle suspense matched to the fast-paced adrenaline of a Jack Reacher novel and the creeping menace of Wake in Fright. This is unmissable reading. ...Show more
$32.99
AUD
Category: Crime and Thriller
From the bestselling author of The Secrets She Keeps and Good Girl, Bad Girl comes a new thriller featuring the brilliant forensic psychologist Cyrus Haven as he becomes embroiled in an explosive murder case with disturbing origins. Criminal psychologist Cyrus Haven and Evie Cormac return in this mesme rizing new thriller from internationally bestselling author Michael Robotham, a writer Stephen King calls "an absolute master...with heart and soul." Who is Evie, the girl with no past, running from? She was discovered hiding in a secret room in the aftermath of a terrible crime. Her ability to tell when someone is lying helped Cyrus crack an impenetrable case in Good Girl, Bad Girl. Now, the closer Cyrus gets to uncovering answers about Evie's dark history, the more he exposes Evie to danger, giving her no choice but to run. Ultimately, both will have to decide if some secrets are better left buried and some monsters should never be named... ...Show more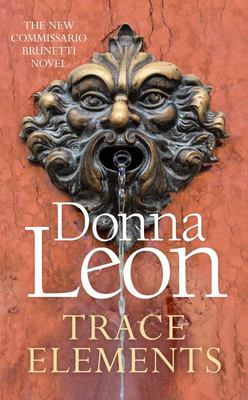 $29.99
AUD
Category: Crime and Thriller
When Dottoressa Donato calls the Venetian Questura, reporting that a dying patient at the hospice Fatebenefratelli wants to speak to the police, Commissario Guido Brunetti and his colleague Commissario Claudia Griffoni know there is no time to waste. 'They killed him ... Bad money', are some of the siby lline words the patient Benedetta Tosi still manages to tell her visitors about her recently-deceased husband. Although the dying woman probably can't hear him, Brunetti promises to look into the woman's cryptic accusation. As so often happens, what starts as a private tragedy develops into a larger case and eventually a menace to the Veneto. In Donna Leon's superb new novel, Trace Elements, Brunetti - like the messenger of the gods - does not rest until he and his colleagues unravel the profound and perilous meaning of the dying woman's words.Donna Leon gives us rare insight into the human heart, and, together with her endearing characters, uncovers new and unforgettable facets of the human condition.   ...Show more
$32.99
AUD
Category: Crime and Thriller | Series: Tom Thorne Novels Ser.
'One of the great series of British crime fiction' --- THE TIMES 'Cry Baby is the perfect prequel to send us back to revel in Tom Thorne's twenty years. As if we needed reminding how good Mark Billingham is' --- VAL MCDERMID It's 1996. Detective Sergeant Tom Thorne is a haunted man. Haunted by the mom ent he ignored his instinct about a suspect, by the horrific crime that followed and by the memories that come day and night, in sunshine and shadow. So when seven-year-old Kieron Coyne goes missing while playing in the woods with his best friend, Thorne vows he will not make the same mistake again. Cannot. The solitary witness. The strange neighbour. The friendly teacher. All are in Thorne's sights. This case will be the making of him . . . or the breaking. The gripping prequel to Mark Billingham's acclaimed debut, Sleepyhead, Cry Baby is the shocking first case for one of British crime fiction's most iconic detectives.   'Tom Thorne is one of the most credible and engaging heroes in contemporary crime fiction. Mark Billingham is a master of psychology, plotting and the contemporary scene - making the Thorne novels the complete package. Twenty years in and better than ever' IAN RANKIN 'Mark Billingham is one the biggest names in crime fiction and one the genre's most formidable talents' PETER JAMES 'Billingham is always a must read' HARLAN COBEN ...Show more
$32.99
AUD
Category: Crime and Thriller | Series: Cormac Reilly Ser.
The heart-stopping new book in the Cormac Reilly series, by the bestselling author of The Ruin and The Scholar. When Peter Fisher is called to the scene of a supposed prank call, his annoyance turns to terror when he realises this is no joke. A young boy says he witnessed a little girl being bundled int o the boot of a car, and Peter believes him. DI Cormac Reilly and Peter search frantically for answers, but find obstacles put in their way by the one person who should be helping them: Superintendent Bryan Murphy. Frustrated and severely short-staffed, Peter and Cormac are pushed to breaking point, resulting in a fatal mistake. Cormac is suspended from duty and Peter is banished to a tiny town on the West Coast of Ireland, where's he's tasked with doing the paperwork in a murder investigation that's supposed to have been resolved. But something isn't adding up, including the mysterious appearance of a young woman and her nine-year-old daughter, who hasn't spoke a word in months . . .   ...Show more
$32.99
AUD
Category: Crime and Thriller
From Daniel Silva, author of the #1 New York Times bestsellers The New Girl and The Other Woman, comes a stunning new action-packed thriller of high stakes international intrigue featuring the enigmatic art restorer and master spy Gabriel Allon. Master of the spy thriller Silva has entertained readers with twenty-two thoughtful and gripping suspense novels featuring a diverse cast of compelling characters and ingenious plots that have taken them around the globe and back--from the United States to Europe, Russia to the Middle East. He returns with another blockbuster--a powerhouse novel that showcases his outstanding skill and brilliant imagination, destined to be a must read for both his multitudes of fans and growing legions of converts.   ...Show more