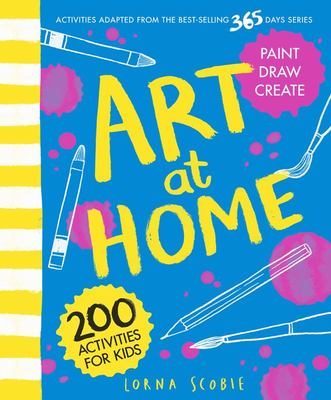 $19.99
AUD
Category: Art
Art At Home is the wonderful new activity book by best-selling illustrator Lorna Scobie, filled with 200 engaging art activities for children. This creative ideas book features carefully adapted activities from her brilliant 365 series, in a larger format, perfect for kids aged 5-10 and is a great way t o keep your child busy at home, as well as providing a calm and imaginative way to spend time. Activities are varied, ranging from relaxing colouring and pattern-drawing tasks, to thought-provoking challenges such as designing a superhero or sketching a self-portrait. There are no rules in this book, but plenty of encouragement to explore, play and develop artistic skills. You will end up with a book your child feels proud of, as well as plenty of inspiration for further artistic projects. With simple instructions plus helpful prompts and ideas to explore different materials and techniques, Art at Home is the perfect way to get your child thinking creatively and to stimulate their imagination. ...Show more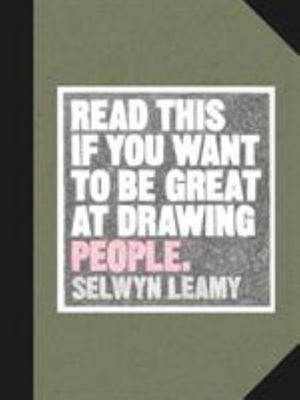 $0.00
AUD
Category: Art | Series: Read This Ser.
Learn to draw figures and faces with this clear and easy to follow guide, the latest in the bestselling 'Read This' series. Revealing the techniques and ideas behind inspirational works, the book will set you on the path to making your own great drawings. From traditional life drawing to unconventional character studies, works by masters such as Henri Matisse, Auguste Rodin and Vincent van Gogh, as well as contemporary artists including Marlene Dumas, Zin Lim and Catherine Kehoe, all serve to illustrate a range of approaches and encourage readers to try out new ideas. ...Show more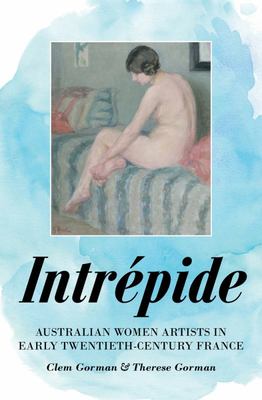 $34.95
AUD
Category: Art | Series: Biography Ser.
It is hard for us to imagine the oppressed lives of single women in the first half of the twentieth century. Yet a few Australian women took a leap into the unknown and carved careers for themselves in Paris. They studied, painted, and haunted galleries and salons. They had a little fun too, at social g atherings or at cafes in Montparnasse. They were brave, and very determined young ladies. They exhibited in the Paris Salons and in private galleries on the Left Bank, and received prizes and awards out of all proportion to their numbers. They bought back home not only greatly enhanced skills but also Modernism, to a country that had barely heard of it. This book examines a selection of some of the best of them, including some who have been all-but forgotten. They were pioneers, role models, fine artists - and they have been neglected. Not any longer. ...Show more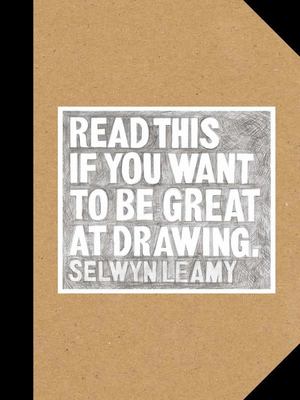 $27.99
AUD
Category: Art | Series: Read This Ser.
This book demystifies the art and practice of drawing. Through fifty drawings by great masters past and present, the techniques and ideas behind their master sketches will put you on the path to making your own great drawings.   The entries also feature exercises with step-by-step instructions as well as simple diagrams providing further visual explanation to the jargon-free discussion.   For aspiring artists of all ages and abilities, Read This if You Want to Be Great at Drawing will motivate and strengthen your drawing talent. ...Show more
$22.99
AUD
Category: Art
365 Days of Art is an inspiring journal designed to help readers and budding artists nurture their creativity and explore their feelings through the medium of art. Featuring an activity for every day of the year, from simple tasks like drawing shapes and lines to more considered tutorials such as callig raphy writing and shading, each task is designed to expand your creative skills and spark the artist within.  ...Show more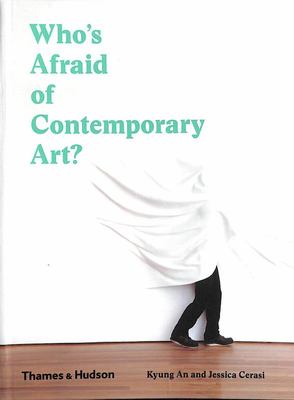 $20.00
AUD
Category: Art
What is contemporary art? What makes it contemporary? Who is it for? And why is it so expensive?From museums and the art market to biennials and the next big thing, Who's Afraid of Contemporary Art? offers concise and pointed insights into today's art scene, decoding "artspeak," explaining what curators do, demystifying conceptual art, exploring emerging art markets, and more. In this easy-to-navigate A to Z guide, the authors' playful explanations draw on key artworks, artists, and events from around the globe, including how the lights going on and off won the Turner Prize, what makes the likes of Marina Abramovic and Ai Weiwei such great artists, and why Kanye West would trade his Grammys to be one.Packed with behind-the-scenes information and delightfully free from jargon, this paperback edition of Who's Afraid of Contemporary Art? is the perfect gallery companion and the go-to guide for when the next big thing leaves you stumped. ...Show more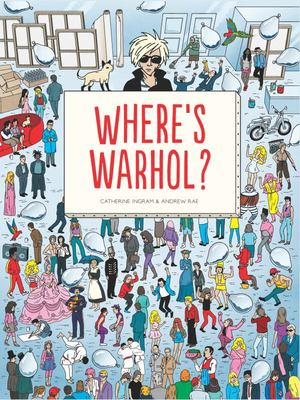 Where's Warhol?
by Catharine Ingram; Andrew Rae
$21.99
AUD
Category: Art
If Andy Warhol could have traveled through time, where would he have gone? Where's Warhol? gives him his very own time machine, and finds out... Join Andy on a tour through time as he visits the art of the past. From Michelangelo at work on the Sistine Chapel, to Jean-Michel Basquait painting the street s of New York, via the French Impressionists and the Bauhaus, Andy has immersed himself in 12 iconic moments from Art History and the reader's challenge is to find him in each. Whilst searching for Andy amongst the crowds, readers can also find a host of historical characters and features from each period. Spot glamorous 1970s celebrities surrounding Andy at Studio 54, for example, whilst key Modernists can be identified at work at the Bauhaus. Each scene has been recreated from careful archival research by art historian Catherine Ingram and painstakingly llustrated by Andrew Rae. Educational, fun and visually engaging, Where's Warhol? is the alternative, illustrated guide to the history of art for both adults and children. ...Show more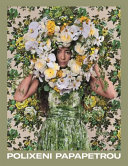 $29.99
AUD
Category: Art | Series: Mini Monographs
A new series of monographs on Australian female artists, selected with series editor Natalie King, curator and Enterprise Professor at the Victorian College of the Arts. These books are compact yet perfectly formed. They comprise 96 pages of the artist's favourite works - designed for optimum visual imp act and to reach anyone who is inspired by art and beauty. The extra frisson for these titles comes in the introduction. For each monograph, one luminary from another field will write a personal, powerful essay of 1200 words. It could be an ode to one particular painting; it could be a parallel narrative inspired by themes in the artist's work. ...Show more
$49.99
AUD
Category: Art
Did you know that the Egyptians created the first synthetic color and used it to create the famous blue crown of Queen Nefertiti? Or that the noblest purple comes from a predatory sea snail? In the Roman Empire, hundreds of thousands of snails had to be sacrificed to produce a single ounce of dye. Throu ghout history, pigments have been made from deadly metals, poisonous minerals, urine, cow dung, and even crushed insects. From grinding down beetles and burning animal bones to alchemy and pure luck, Chromatopia reveals the origin stories behind over fifty of history's most vivid color pigments. Featuring informative and detailed color histories, a section on working with monochromatic color, and "recipes" for paint-making, Chromatopia provides color enthusiasts with an eclectic story of how synthetic colors came to be. Red lead, for example, was invented by the ancient Greeks by roasting white lead, and it became the dominant red in medieval painting. Spanning from the ancient world to modern leaps in technology, and vibrantly illustrated throughout, this book will add a little chroma to anyone's understanding of the history of colors.   ...Show more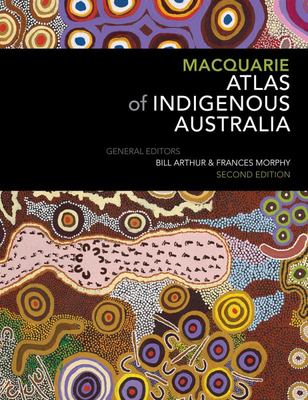 $79.99
AUD
Category: Art
'The Macquarie Atlas of Indigenous Australia has a place on the work table of every Australian student, on the coffee table of every Australian home and on the desk of every Australian political representative.' Senator Patrick Dodson The Macquarie Atlas of Indigenous Australia is a unique tool for expl oring and understanding the lives and cultures of Australia's First Peoples. An atlas can represent - in graphic form - a pattern of human activities in space and time. This second edition of the award-winning Macquarie Atlas of Indigenous Australia opens a window onto the landscape of Australian Aboriginal and Torres Strait Islander lives, from over 60 000 years ago to the present time. Each chapter has been extensively revised and updated by one or more experts in the field, under the general editorship of Bill Arthur and Frances Morphy of the Centre for Aboriginal Economic Policy Research at the Australian National University. The maps, which form the core of the book, are supplemented by explanatory text and numerous diagrams, photographs and illustrations, including Indigenous artworks. This book is a collaborative publication between the Australian National University (ANU), the Australian Bureau of Statistics (ABS) and Macquarie Dictionary. ...Show more
$22.99
AUD
Category: Art
365 Days of Creativity is a thoughtful and inspiring book designed to help you carve out moments of self-expression and unlock your creative potential. Lorna Scobie shows you how to experiment, explore and let go of your artistic inhibitions, encouraging you to look for creative inspiration wherever you go.   Featuring creative daily exercises and goal-setting as well as plenty of supportive prompts and tips, this fun and inspiring book will stir your imagination to put a little creativity into every day. ...Show more