$60.00
AUD
Category: Art
A Brush with Birds celebrates the exquisite artworks and incredible life of one of the world's finest bird painters, Richard Weatherly OAM. A skilled falconer and artist, Richard has spent more than fifty years observing birds and their natural habitats around the world, from Antarctica to Zimbabwe to New Guinea, Australia and America. In A Brush with Birds, Richard accompanies his stunning paintings and sketches with fascinating insights, anecdotes and knowledge gathered throughout his career. Richard's work continues to document and celebrate the natural world, and reminds us of the importance of conserving our unique environment. ...Show more
$90.00
AUD
Category: Art
From Karinjini in the west to Fraser Island in the east, via the northern Kimberley and far southwest of Tasmania, Painting the Ancient Land of Australia follows painter Philip Hughes, palette in hand, across the length and breadth of the country. Hughes's work is defined by his breathtaking portrayals of natural landscapes and human interventions, informed and inspired by maps and aerial photographs. With a bold graphic style complemented by expressive blocks of colour, Hughes's practice seems particularly suited to the Australian landscape, as notable for its ecological nuances as it is for its stark extremes. Featuring work created over a span of three decades, a mixture of elegant sketches alongside larger painted artworks, Painting the Ancient Land of Australia presents a deeply personal exploration of a continent.   ...Show more
$34.99
AUD
Category: Art
This stunning book is a biography and a generous sharing of Yorna's Culture and traditional beliefs. Explore the meaning of Country, Lalai ('Creation'), Wandjina, Woongudd (the 'Snake'), in the author's Country in the Kimberley region of Western Australia. Full of extraordinary images of the landscape, rock art, stone arrangements and the artist's paintings, Yornadaiyn Woolagoodja is a feast for anyone interested in this rich Cultural heritage. Special feature boxes on Joonba ('Corroborree'), Native Title, Permisson and Respect, Sugarbag, Ancestors' Bones, Collecting Turtle and many more.  ...Show more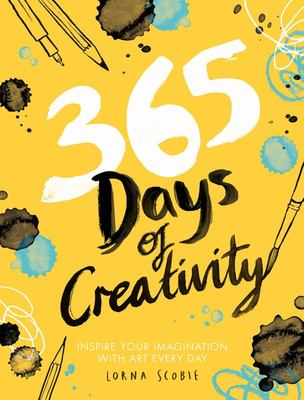 $22.99
AUD
Category: Art
365 Days of Creativity is a thoughtful and inspiring book designed to help you carve out moments of self-expression and unlock your creative potential. Lorna Scobie shows you how to experiment, explore and let go of your artistic inhibitions, encouraging you to look for creative inspiration wherever you go.   Featuring creative daily exercises and goal-setting as well as plenty of supportive prompts and tips, this fun and inspiring book will stir your imagination to put a little creativity into every day. ...Show more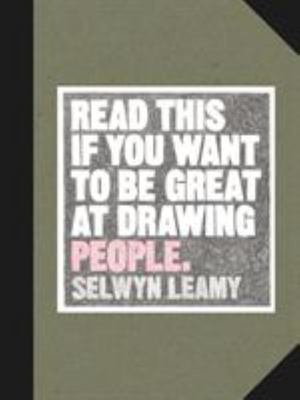 $0.00
AUD
Category: Art | Series: Read This Ser.
Learn to draw figures and faces with this clear and easy to follow guide, the latest in the bestselling 'Read This' series. Revealing the techniques and ideas behind inspirational works, the book will set you on the path to making your own great drawings. From traditional life drawing to unconventional character studies, works by masters such as Henri Matisse, Auguste Rodin and Vincent van Gogh, as well as contemporary artists including Marlene Dumas, Zin Lim and Catherine Kehoe, all serve to illustrate a range of approaches and encourage readers to try out new ideas. ...Show more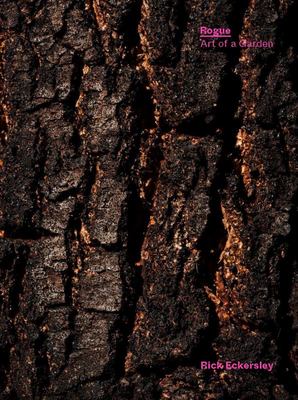 $95.00
AUD
Category: Art
Rick Eckersley's garden at Musk Cottage is the culminating work of decades of design and experimentation in contemporary Australian landscape architecture. As Eckersley's own private garden, it is an expression both of his respect for Australia's unique flora and ecologies and his unfettered, almost pai nterly approach to garden design. Both wild and directed, ancient and contemporary, it is a landscape of contradictions – a rogue garden of hybrid vigour that engages the senses, celebrates intuition and inspires artistic expression. It is also, unquestionably, a work of art in itself. Rogue: Art of a Garden documents and explores this remark able Australian landscape and the sensibility that produced it. While evocative photography by Will Salter takes the reader on a journey through the garden's plantings, textures, spaces and cycles, the book foregoes the typical series of accompanying explanatory essays. Instead, a selection of artworks by Australian artists, created in response to the garden, form richly subjective layers of interpretation and shifting perspectives. Short reflections by Eckersley reveal the philosophical under- pinnings of an approach that has transcended gardening's strictures and conventions to create a uniquely Australian landscape. ...Show more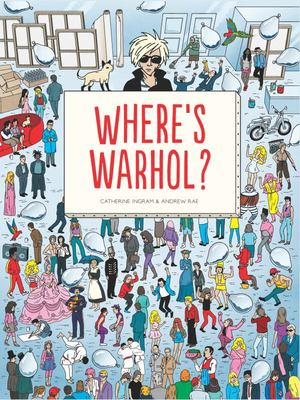 Where's Warhol?
by Catharine Ingram; Andrew Rae
$21.99
AUD
Category: Art
If Andy Warhol could have traveled through time, where would he have gone? Where's Warhol? gives him his very own time machine, and finds out... Join Andy on a tour through time as he visits the art of the past. From Michelangelo at work on the Sistine Chapel, to Jean-Michel Basquait painting the street s of New York, via the French Impressionists and the Bauhaus, Andy has immersed himself in 12 iconic moments from Art History and the reader's challenge is to find him in each. Whilst searching for Andy amongst the crowds, readers can also find a host of historical characters and features from each period. Spot glamorous 1970s celebrities surrounding Andy at Studio 54, for example, whilst key Modernists can be identified at work at the Bauhaus. Each scene has been recreated from careful archival research by art historian Catherine Ingram and painstakingly llustrated by Andrew Rae. Educational, fun and visually engaging, Where's Warhol? is the alternative, illustrated guide to the history of art for both adults and children. ...Show more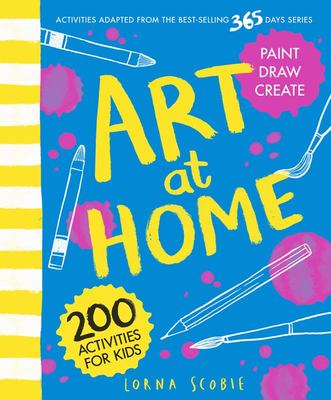 $19.99
AUD
Category: Art
Art At Home is the wonderful new activity book by best-selling illustrator Lorna Scobie, filled with 200 engaging art activities for children. This creative ideas book features carefully adapted activities from her brilliant 365 series, in a larger format, perfect for kids aged 5-10 and is a great way t o keep your child busy at home, as well as providing a calm and imaginative way to spend time. Activities are varied, ranging from relaxing colouring and pattern-drawing tasks, to thought-provoking challenges such as designing a superhero or sketching a self-portrait. There are no rules in this book, but plenty of encouragement to explore, play and develop artistic skills. You will end up with a book your child feels proud of, as well as plenty of inspiration for further artistic projects. With simple instructions plus helpful prompts and ideas to explore different materials and techniques, Art at Home is the perfect way to get your child thinking creatively and to stimulate their imagination. ...Show more
$22.99
AUD
Category: Art
In 365 Days of Art in Nature, Lorna Scobie, invites the reader to take a closer look at the natural world - whether that's outside on location, or inside their own home - reminding us all that regardless of whether we live in the city or the countryside, wildlife is just on our doorstep.   Observe the s low, constant pace of the nature that surrounds you every day, and use it to inspire you in your art and creativity. Activities may include visiting a particular tree four times in the year and drawing it. How has it changed? Study the colors you find in autumn leaves. Explore drawing them in different materials.   Featuring nature-inspired quotes, breakaway activities to get you outdoors and plenty of supportive prompts and tips, this book will spark your imagination and help you to open your eyes and appreciate the natural beauty in our world. ...Show more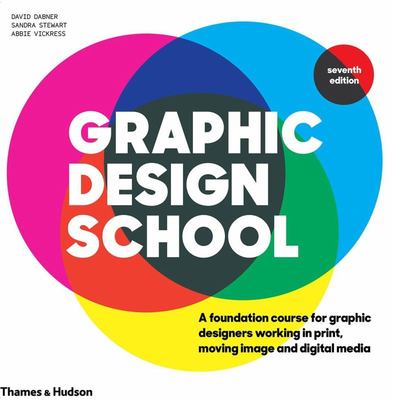 $35.00
AUD
Category: Art
Graphic Design School is organized into two main sections, 'principles' and 'practice'. The first section deals with the fundamentals of design, such as composition, hierarchy, layout, typography, grid structure, colour and so on. The second section puts these basics into practice, and gives information about studio techniques and production issues relevant to a number of different graphic design disciplines. The last part of the second section provides an overview of some of the different career choices open to students entering the graphic design field. This seventh edition of Graphic Design School features all-new assignments and fully updated reading lists. Over a third of the images are entirely new, and include a mix of professional work and outstanding student pieces. In addition, Part II: Practice Plus features new software and revisits old print technologies - for example, risograph printing and screen printing - which are becoming increasingly popular forms of production again. ...Show more
$29.99
AUD
Category: Art | Series: The\Short Story Of Ser.
The Short Story of Modern Art explains the how, why and when of modern art - who introduced certain things, what they were, where they were produced, and why they matter. Simply constructed, the book explores 50 key works - from the realist painting of Courbet to a contemporary installation by Yayoi Kus ama - and then links them to the most important movements, themes and techniques. Accessible, concise and richly illustrated, the book reveals the connections between different periods, artists and styles, giving readers a thorough understanding and broad enjoyment of modern art. ...Show more