Ken Done
by Amber Creswell Bell with Ken Done
$80.00
AUD
Category: Art
Ken Done: Art Design Life documents Done's expansive art and design practice over four decades and provides a fascinating insight into the artist and his oeuvre. The book features both early and lesser-known works, as well as the iconic paintings of Sydney Harbour, the Outback and the reef. It opens an extensive archive, providing readers in-depth access to the catalogue of fashion and homewares, and the designs that came to define an era.   ...Show more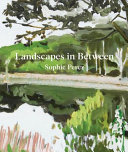 Landscapes in Between
by Sophie Perez (Editor, Artist, Cover Design by, Photographer); Willow Creative (Designed by)
$60.00
AUD
Category: Art
'Landscapes in Between' is a unique collaborative of paintings and memories. From the Mornington Peninsula in Australia to Lake Como in Italy, artist Sophie Perez has travelled through the eyes of others capturing a unique and personal moment in their lives through paint. Each painting was created from a photo sent to Sophie and accompanied by stories of love, loss and hope. The project was a direct response to the challenges facing our world today, intended to bring people comfort and beauty at a time of incredible uncertainty, but through it, connections were made from the sharing of memories and stories of which Sophie now feels part of.Landscapes in Between is rich with nostalgia, full of hope and brimming with love. ...Show more
$60.00
AUD
Category: Art
A Brush with Birds celebrates the exquisite artworks and incredible life of one of the world's finest bird painters, Richard Weatherly OAM. A skilled falconer and artist, Richard has spent more than fifty years observing birds and their natural habitats around the world, from Antarctica to Zimbabwe to New Guinea, Australia and America. In A Brush with Birds, Richard accompanies his stunning paintings and sketches with fascinating insights, anecdotes and knowledge gathered throughout his career. Richard's work continues to document and celebrate the natural world, and reminds us of the importance of conserving our unique environment. ...Show more
$19.99
AUD
Category: Art
Pocket Art features100 art activities to do on your daily art work-out. Bringing creativity into daily life, Lorna Scobie encourages you to react to the present, and to live more in the moment through simple, observational-based art activities. Through creative prompts and quick-sketches – which you can then use to develop bigger, more detailed artworks at home – activities will incorporate mindfulness, gratitude, skill-building and enjoyment, acting as a daily check-in for inspiration and creative play. Designed to be drawn into the book, and providing you with the friendly encouragement you need to explore your creativity and record your experiences, Pocket Art will build your confidence as an artist and is the perfect spring-board to create your very own sketch book. 100 art activities to do whenever and wherever inspiration strikes. ...Show more
$60.00
AUD
Category: Art
The Australian Impressionists are among the most loved figures of Australian art, and their work has long formed an imaginative backdrop to life in this country. She-Oak and Sunlight: Australian Impressionism offers diverse perspectives on this complex movement and the artists who participated in it, dr awing together the threads that comprise its multifaceted nature. This publication explores the importance of historical contexts, personal relationships, international influences, and the impact of place on the trajectory of Impressionism in Australia. Other art forms which intersected with Impressionism, including music and photography, are also considered in detail.With contributions by Anne Gray, Angela Hesson, Helen Ennis, Ann Galbally, Sophie Gerhard, Elizabeth Kertesz, Hannah Presley and MaryAnne Stevens, She-Oak and Sunlight: Australian Impressionism presents new scholarship on the movement's most celebrated figures, as well as many lesser-known artists. It features more than 200 works from collections around Australia, several of which have undergone transformative conservation treatments. ...Show more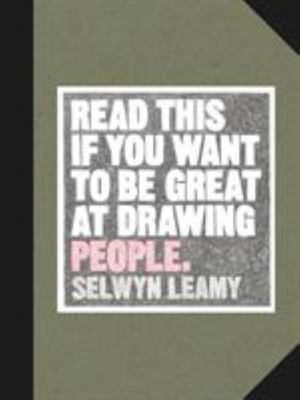 $0.00
AUD
Category: Art | Series: Read This Ser.
Learn to draw figures and faces with this clear and easy to follow guide, the latest in the bestselling 'Read This' series. Revealing the techniques and ideas behind inspirational works, the book will set you on the path to making your own great drawings. From traditional life drawing to unconventional character studies, works by masters such as Henri Matisse, Auguste Rodin and Vincent van Gogh, as well as contemporary artists including Marlene Dumas, Zin Lim and Catherine Kehoe, all serve to illustrate a range of approaches and encourage readers to try out new ideas. ...Show more
$70.00
AUD
Category: Art
First published in 1814 and expanded in 1821 - long before the era of colour photography or print - Syme's edition of Werner's Nomenclature of Colours attempted to establish a universal colour reference system to help identify, classify and represent species from the natural world. Werner's set of 54 co lour standards was enhanced by Patrick Syme with the addition of colour swatches and further references from nature, taking the total number of hues classified to 110. The resulting resource proved invaluable not only to artists but also to zoologists, botanists, mineralogists and anatomists. In Nature's Palette this technicolour trove has, for the first time, been enhanced with the addition of illustrations of the animals, vegetables and minerals Werner referenced alongside each colour swatch and accompanied by expert text explaining the uses and development of colour standards in relation to zoology, botany, minerology and anatomy. This fully realized colour catalogue includes elegant contemporary illustrations of every animal, plant or mineral that Syme cited. Readers can see for themselves Tile Red in the Cock Bullfinch's breast, Shrubby Pimpernel and Porcelain Jasper; or admire the Berlin Blue that Syme identified on the wing feathers of a Jay, in the Hepatica flower and in Blue Sapphire. Displays of contemporary collector's cabinets of birds, butterflies, eggs, flowers and minerals are interspersed at intervals throughout the compendium, with individual specimens colour matched to colour swatches. Still a much-loved reference among artists, naturalists and everyone fascinated by colour today, Werner's Nomenclature of Colours finds its fullest expression in this beautiful and comprehensive colour reference system. ...Show more
$22.99
AUD
Category: Art
Get lost in your creativity with 365 Days of Drawing, a thoughtful and inspiring art journal designed to help you carve out moments of self-expression. Lorna shows you that drawing does not have to be scary - it can be done with any materials, in any color, in any style and can be done anywhere.   Eac h activity has been given a loose category: imagination, tutorial, relaxation, color theory, and observational, so that you can practice a broad range of drawing skills. Each 'theme' is designed to expand your creative skills and spark the artist within. With helpful prompts and pages that encourage you to try new materials to draw with, 365 Days of Drawing is guaranteed to stir your imagination and put a little creativity into every single day. ...Show more
$39.99
AUD
Category: Art
From photographing a dewdrop in spring to a beautiful winter frost, follow your hobby throughout the year with renowned photographer Tom Ang. Whatever your level of expertise or type of camera, from the best digital SLRs on the market right down to camera phones, you'll find tips and tricks to help you get the most out of your shots. Now in its third edition, and fully updated with the latest developments in technology and equipment, this book will teach you everything you need to know to take great photographs that convey a sense of time, place and atmosphere. Packed with "how to" advice and projects to keep you snapping throughout the year, Digital Photography Month by Month is an inspiring and practical guide to taking beautiful photos whatever the season and weather conditions. ...Show more
$90.00
AUD
Category: Art
From Karinjini in the west to Fraser Island in the east, via the northern Kimberley and far southwest of Tasmania, Painting the Ancient Land of Australia follows painter Philip Hughes, palette in hand, across the length and breadth of the country. Hughes's work is defined by his breathtaking portrayals of natural landscapes and human interventions, informed and inspired by maps and aerial photographs. With a bold graphic style complemented by expressive blocks of colour, Hughes's practice seems particularly suited to the Australian landscape, as notable for its ecological nuances as it is for its stark extremes. Featuring work created over a span of three decades, a mixture of elegant sketches alongside larger painted artworks, Painting the Ancient Land of Australia presents a deeply personal exploration of a continent.   ...Show more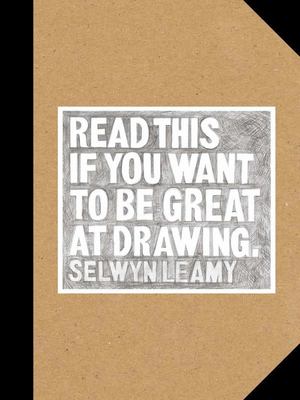 $27.99
AUD
Category: Art | Series: Read This Ser.
This book demystifies the art and practice of drawing. Through fifty drawings by great masters past and present, the techniques and ideas behind their master sketches will put you on the path to making your own great drawings.   The entries also feature exercises with step-by-step instructions as well as simple diagrams providing further visual explanation to the jargon-free discussion.   For aspiring artists of all ages and abilities, Read This if You Want to Be Great at Drawing will motivate and strengthen your drawing talent. ...Show more