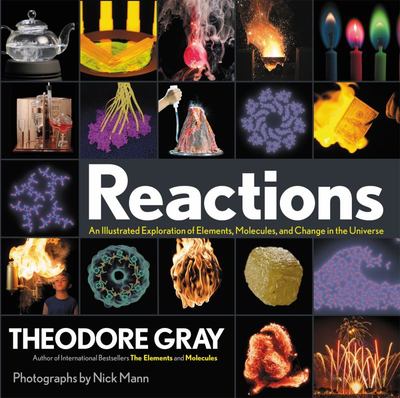 $49.99
AUD
Category: Science and Natural History
With Reactions bestselling author Theodore Gray continues the journey through our molecular and chemical world that began with the tour de force The Elements and continued with Molecules. In The Elements, Gray gave us a never-before-seen, mesmerizing photographic view of the 118 elements in the periodic table. In Molecules, with the same phenomenal photographic acumen, plus beautifully rendered computer generated graphics, he showed us how the elements combine to form the content that makes up our universe, from table salt to oxygen to the panoply of colors and smells that surround us. At last, we've reached Reactions, in which Gray once again puts his photography and storytelling to work demonstrating how molecules interact in ways that are essential to our very existence. The book begins with a brief recap of elements and molecules and then goes on to explain important concepts the characterize a chemical reaction, including Energy, Entropy, and Time. It is then organized by type of reaction including Combustion, Photosynthesis, Respiration, Oxidation, and Fermentation. A special section dedicated to chemical cycles includes The Carbon Cycle, The Iron Cycle, and The Lime Cycle. ...Show more
How Things Work (HB)
by Theodore Gray; Nick Mann (Photographer)
$43.00
AUD
Category: Science and Natural History
Million-copy bestselling author of The Elements, Molecules, and Reactions Theodore Gray applies his trademark mix of engaging stories, real-time experiments, and stunning photography to the inner workings of machines, big and small, revealing the extraordinary science, beauty, and rich history of everyd ay things. Theodore Gray has become a household name among fans, both young and old, of popular science and mechanics. He's an incorrigible tinkerer with a constant curiosity for how things work. Gray's readers love how he always brings the perfect combination of know-how, humour and daring-do to every project or demonstration, be it scientific or mechanical. In How Things Work he explores the mechanical underpinnings of dozens of types of machines and mechanisms, from the cotton gin to the wristwatch to an industrial loom. Filled with stunning original photographs in Gray's inimitable style, How Things Work is a must-have exploration of stuff - large and small - for any builder, maker or lover of mechanical things. ...Show more
$24.99
AUD
Category: Science and Natural History | Reading Level: very good
SHORTLISTED FOR THE ROYAL SOCIETY SCIENCE BOOK PRIZE 2018 Bestselling author Simon Winchester writes a magnificent history of the pioneering engineers who developed precision machinery to allow us to see as far as the moon and as close as the Higgs boson. Precision is the key to everything. It is an int egral, unchallenged and essential component of our modern social, mercantile, scientific, mechanical and intellectual landscapes. The items we value in our daily lives - a camera, phone, computer, bicycle, car, a dishwasher perhaps - all sport components that fit together with precision and operate with near perfection. We also assume that the more precise a device the better it is. And yet whilst we live lives peppered and larded with precision, we are not, when we come to think about it, entirely sure what precision is, or what it means. How and when did it begin to build the modern world? Simon Winchester seeks to answer these questions through stories of precision's pioneers. Exactly takes us back to the origins of the Industrial Age, to Britain where he introduces the scientific minds that helped usher in modern production: John 'Iron-Mad' Wilkinson, Henry Maudslay, Joseph Bramah, Jesse Ramsden, and Joseph Whitworth. Thomas Jefferson exported their discoveries to the United States as manufacturing developed in the early twentieth century, with Britain's Henry Royce developing the Rolls Royce and Henry Ford mass producing cars, Hattori's Seiko and Leica lenses, to today's cutting-edge developments from Europe, Asia and North America. As he introduces the minds and methods that have changed the modern world, Winchester explores fundamental questions. Why is precision important? What are the different tools we use to measure it? Who has invented and perfected it? Has the pursuit of the ultra-precise in so many facets of human life blinded us to other things of equal value, such as an appreciation for the age-old traditions of craftsmanship, art, and high culture? Are we missing something that reflects the world as it is, rather than the world as we think we would wish it to be? And can the precise and the natural co-exist in society? ...Show more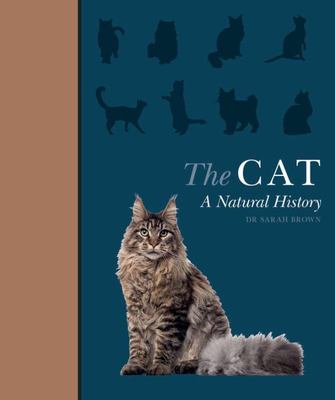 $39.99
AUD
Category: Science and Natural History | Series: A\Natural History Ser.
Of all the domesticated species, cats have enjoyed the most complex relationship with people--one that still leads to arguments about whether you can label the cat asleep by your fire "tame." The Cat: A Natural History begins at the beginning, just like Kipling but with more scientific heft, with a sect ion on the evolution of the species, starting with Pseudaelurus, the first cat ancestor. A complex story of migration and development brings us to the modern world, in which an eight-branch family features 37 species. The following chapters on Anatomy & Biology, Society & Behavior, and Cats & Humans, take different angles on matters feline, offering plenty of new insights. A directory of breeds, featuring gorgeous photography of some of the most striking examples, makes a worthy conclusion to a book that should enchant anyone with an interest in, or a love for, cats.  ...Show more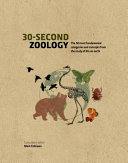 $28.00
AUD
Category: Science and Natural History | Series: 30 Second Ser.
Endowed with abundant water, extraordinary ecoystems, varied climates and biomes, our planet is teeming with creatures, great and small. What produced this rich diversity? How have so many species formed, evolved and adapted? What effects are humans having on the rest of the animal kingdom and on the natural environment we share? 30-Second Zoology explains the diversification process of evolution, then introduces the main groups of invertebrates and vertebrates. Breathing, seeing, communicating and other key features of animal physiology and behaviour are explored, as are the ecological relationships between Earth's myriad species - the predators, the prey, the parasites and the positively poisonous - before assessing the anthropogenic effects of pollution, over-harvesting and a changing climate. Covering everything from the origins of life and the most basic of organisms, all the way through to the more complex creatures that we recognise today, 30-Second Zoology aims to showcase the most fantastic examples of life on our earth, all in 300 words and one stunning illustration per topic. ...Show more
The Planets
by Professor Brian Cox; Andrew Cohen
$24.99
AUD
Category: Science and Natural History
'So staggering you go "whoa " every few seconds' Guardian 'Really impressive' Eamonn Holmes, ITV This Morning A companion book to the critically acclaimed BBC series. The bestselling authors of Wonders of the Universe are back with another blockbuster, a groundbreaking exploration of our Solar System as it has never been seen before. Mercury, a lifeless victim of the Sun's expanding power. Venus, once thought to be lush and fertile, now known to be trapped within a toxic and boiling atmosphere. Mars, the red planet, doomed by the loss of its atmosphere. Jupiter, twice the size of all the other planets combined, but insubstantial. Saturn, a stunning celestial beauty, the jewel of our Solar System. Uranus, the sideways planet and the first ice giant. Neptune, dark, cold and whipped by supersonic winds. Pluto, the dwarf planet, a frozen rock. Andrew Cohen and Professor Brian Cox take readers on a voyage of discovery, from the fiery heart of our Solar System, to its mysterious outer reaches. They touch on the latest discoveries that have expanded our knowledge of the planets, their moons and how they come to be, alongside recent stunning and mind-boggling NASA photography. ...Show more
$22.99
AUD
Category: Science and Natural History
How did we get from the Big Bang to today's staggering complexity, in which seven billion humans are connected into networks powerful enough to transform the planet? And why, in comparison, are our closest primate relatives reduced to near-extinction? Big History creator David Christian gives the answe rs in a mind-expanding cosmological detective story told on the grandest possible scale. He traces how, during eight key thresholds, the right conditions have allowed new forms of complexity to arise, from stars to galaxies, Earth to homo sapiens, agriculture to fossil fuels. This last mega-innovation gave us an energy bonanza that brought huge benefits to mankind, yet also threatens to shake apart everything we have created. This global origin story is one that we could only begin to tell recently, thanks to the underlying unity of modern knowledge. Panoramic in scope and thrillingly told, Origin Story reveals what we learn about human existence when we consider it from a universal scale. ...Show more
$39.99
AUD
Category: Science and Natural History
This ground-breaking book will change the way we think of, farm and grow food. Author and radical farmer Charles Massy explores transformative and regenerative agriculture and the vital connection between our soil and our health. It is a story of how a grassroots revolution - a true underground insurgen cy- can save the planet, help turn climate change around, and build healthy people and healthy communities, pivoting significantly on our relationship with growing and consuming food. Using his personal experience as a touchstone - from an unknowing, chemical-using farmer with dead soils to a radical ecologist farmer carefully regenerating a 2000-hectare property to a state of natural health - Massy tells the real story behind industrial agriculture and the global profit-obsessed corporations driving it. He shows - through evocative stories - how innovative farmers are finding a new way and interweaves his own local landscape, its seasons and biological richness.At stake is not only a revolution in human health and our communities but the very survival of the planet. For farmer, backyard gardener, food buyer, health worker, policy maker and public leader alike, Call of the Reed Warbleroffers a tangible path forward for the future of our food supply, our Australian landscape and our earth. It comprises a powerful and moving paean of hope.   ...Show more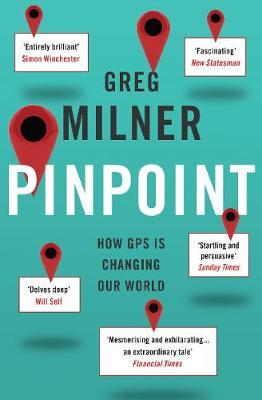 $22.99
AUD
Category: Science and Natural History
Over the last fifty years, humanity has developed an extraordinary global utility which is omnipresent, universal, and available to all: the Global Positioning System (GPS). A network of twenty-four satellites and their monitoring stations on Earth, it makes possible almost all modern technology, from t he smartphone in your pocket to the Mars rover. Neither the internet nor the cloud would work without it. And it is changing us in profound ways we've yet to come to terms with. While GPS has brought us breathtakingly accurate methods of timekeeping, navigation, and earthquake tracking, our overwhelming reliance on it is having unexpected consequences on our culture, and on ourselves. GPS is reshaping our thinking about privacy and surveillance, and brings with it the growing danger of GPS terrorism. Neuroscientists have even found that using GPS for navigation may be affecting our cognitive maps - possibly rearranging the grey matter in our heads - leading to the increasingly common phenomenon 'Death by GPS', in which drivers blindly follow their devices into deserts, lakes, and impassable mountains. Deeply researched, inventive and with fascinating insights into the way we think about our place in the world, Pinpoint reveals the way that the technologies we design to help us can end up shaping our lives. It is at once a grand history of science and a far-reaching book about contemporary culture. ...Show more
How To
by Randall Munroe
$22.99
AUD
Category: Science and Natural History
Randall Munroe is . . .'Nerd royalty' Ben Goldacre 'Totally brilliant' Tim Harford 'Laugh-out-loud funny' Bill Gates 'Wonderful' Neil Gaiman AN INSTANT #1 NEW YORK TIMES BESTSELLER For any task you might want to do, there's a right way, a wrong way, and a way so monumentally bad that no one would e ver try it. How To is a guide to the third kind of approach. It's full of highly impractical advice for everything from landing a plane to digging a hole. Bestselling author and cartoonist Randall Munroe explains how to predict the weather by analyzing the pixels of your Facebook photos. He teaches you how to tell if you're a baby boomer or a millennial by measuring the radioactivity of your teeth. He offers tips for taking a selfie with a telescope, crossing a river by boiling it, and getting to your appointments on time by destroying the moon. And if you want to get rid of this book once you're done with it, he walks you through your options for proper disposal, including dissolving it in the ocean, converting it to a vapour, using tectonic plates to subduct it into the Earth's mantle, or launching it into the sun. By exploring the most complicated ways to do simple tasks, Munroe doesn't just make things difficult for himself and his readers. As he did so brilliantly in What If?, he invites us to explore the most absurd reaches of the possible. Full of clever infographics and amusing illustrations, How To is a delightfully mind-bending way to better understand the science and technology underlying the things we do every day. ...Show more
$80.00
AUD
Category: Science and Natural History
The latest in the popular Life & Love Of series by Lewis Blackwell Showcasing the work of the world's leading nature photographers, The Life & Love of the Forest is a breathtaking visual tour of our most remarkable woodlands.   Author Lewis Blackwell takes us on an extraordinary journey with ess ays and deep captions that explore the science and incredible histories of everything from seedlings, thickets, and underbrush to the extraordinary trees themselves. Capturing the beauty of these vibrant, fascinating landscapes, this book celebrates the spectacular power of forests around the world.  ...Show more
$35.00
AUD
Category: Environment
See the world. Then make it better. 'I am 93. I've had an extraordinary life. It's only now that I appreciate how extraordinary. As a young man, I felt I was out there in the wild, experiencing the untouched natural world - but it was an illusion. The tragedy of our time has been happening all around us, barely noticeable from day to day - the loss of our planet's wild places, its biodiversity. I have been witness to this decline. A Life on Our Planet is my witness statement, and my vision for the future. It is the story of how we came to make this, our greatest mistake - and how, if we act now, we can yet put it right. We have one final chance to create the perfect home for ourselves and restore the wonderful world we inherited.' All we need is the will do so. ...Show more