$13.95
AUD
Category: Poetry and Plays | Series: Cambridge School Shakespeare Ser.
An improved, larger-format edition of the Cambridge School Shakespeare plays, extensively rewritten, expanded and produced in an attractive new design. An active approach to classroom Shakespeare enables students to inhabit Shakespeare's imaginative world in accessible and creative ways. Students are en couraged to share Shakespeare's love of language, interest in character and sense of theatre. Substantially revised and extended in full colour, classroom activities are thematically organised in distinctive 'Stagecraft', 'Write about it', 'Language in the play', 'Characters' and 'Themes' features. Extended glossaries are aligned with the play text for easy reference. Expanded endnotes include extensive essay-writing guidance for 'Twelfth Night' and Shakespeare. Includes rich, exciting colour photos of performances of 'Twelfth Night' from around the world. ...Show more
$39.99
AUD
Category: Poetry and Plays | Reading Level: 3 Biography
Paul Kelly's songs are steeped in poetry. And now he has gathered from around the world the poems he loves - poems that have inspired and challenged him over the years, a number of which he has set to music. This wide-ranging and deeply moving anthology combines the ancient and the modern, the hallowed and the profane, the famous and the little known, to speak to two of literature's great themes that have proven so powerful in his music- love and death - plus everything in between. Here are poems by Yehuda Amichai, W.H. Auden, Tusiata Avia, Hera Lindsay Bird, William Blake, Bertolt Brecht, Constantine Cavafy, Alison Croggon, Mahmoud Darwish, Emily Dickinson, John Donne, Ali Cobby Eckermann, James Fenton, Thomas Hardy, Kevin Hart, Gwen Harwood, Seamus Heaney, Philip Hodgins, Homer, Gerard Manley Hopkins, Langston Hughes, John Keats, Ono No Komachi, Maxine Kumin, Philip Larkin, Li-Young Lee, Norman MacCaig, Paula Meehan, Czeslaw Milosz, Les Murray, Pablo Neruda, Sharon Olds, Ovid, Sylvia Plath, Dorothy Porter, Rumi, Anne Sexton, William Shakespeare, Izumi Shikibu, Warsan Shire, Kenneth Slessor, Wislawa Szymborska, Maire Mhac an tSaoi, Ko Un, Walt Whitman, Judith Wright, W.B. Yeats and many more. ...Show more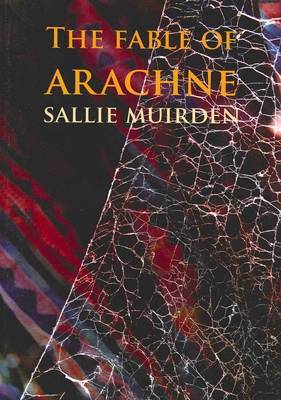 $25.00
AUD
Category: Poetry and Plays
A collection of poems previously published in journals and anthologies. The title poem rewrites the mythical story of the weaving contest between the Greek goddess Athena, and the ill-fated young woman Arachne, the brilliant but conceited tapestry weaver.
$14.99
AUD
Category: Poetry and Plays
"The perfect gift for Valentine s Day /i>elected Poems contains Neruda's resonant, exploratory, intensely individualistic verse, rooted in the physical landscape and people of Chile. Here we find sensuous songs of love, tender odes to the sea, melancholy lyrics of heartache, fiery political statement s and a frank celebration of sex. This is an enticing, distinctive and celebrated collection of poetry from the greatest twentieth century Latin American poet." ...Show more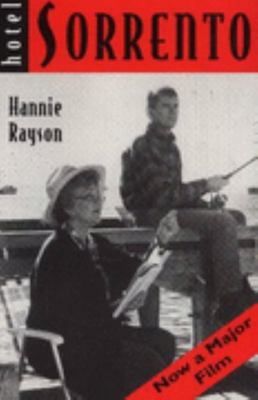 $22.99
AUD
Category: Poetry and Plays
Three sisters reunited after ten years in different worlds, again feel the constraints of family life. "Hotel Sorrento" looks at conflicting concepts of national identity and family loyalty. (2 acts, 4 male, 4 female).
$35.00
AUD
Category: Poetry and Plays
Between 2011 and 2014 PJ Harvey and Seamus Murphy set out on a series of journeys together to Kosovo, Afghanistan, and Washington, D.C.. Harvey collected words, Murphy collected pictures, and together they created an extraordinary chronicle of our life and times. The Hollow of the Hand marks the first p ublication of Harvey's powerful poetry, in conversation with Murphy's indelible images. It is a landmark project and will be published internationally in autumn 2015. As PJ Harvey says- 'Gathering information from secondary sources felt too far removed for what I was trying to write about. I wanted to smell the air, feel the soil and meet the people of the countries I was fascinated with. Following our work on Let England Shake, my friend Seamus Murphy and I agreed to grow a project together lead by our instincts on where we should go.' Seamus Murphy adds- 'Polly is a writer who loves images and I am a photographer who loves words. Our relationship began a few years ago when she asked me if I would like to take some photographs and make some films for her last album Let England Shake. I was intrigued and the adventure began, now finding another form in this book. It is our look at home and the world.' The Hollow of the Hand will be available in two formats- a hardback edition with highest quality photographic reproductions, as well as a reader's paperback version. A limited number of signed special editions will be also available. ...Show more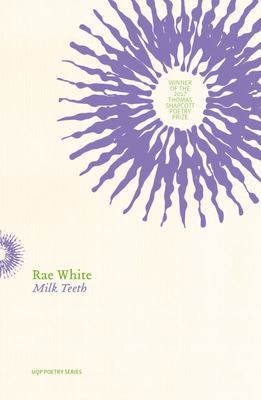 $24.95
AUD
Category: Poetry and Plays | Series: UQP Poetry Ser.
In the bright mirror morning, I scratch at flaked skin & peel lengths of stringy flesh to expose crackle quartz jutting from my neck. In this highly original debut collection, Rae White's edgy and playful poems challenge notions of category, identity, form and gender. Bodies transform, nature morph s and words dart and shift. White's wise and provocative poems define new ways, new languages. ...Show more
$19.99
AUD
Category: Poetry and Plays | Series: Penguin Modern Classics Ser.
A Southern family meet to celebrate 'Big Daddy' Pollit's birthday- Gooper with his wife and children, his brother Brick - an ageing, broken football star - and his wife Maggie. But as the party unfolds the facade of a happy family gathering is fractured by sexual frustration, repressed love, and greed i n the light of their father's impending death. This Student Edition provides an extensive introduction and notes by Philip Kolin, a world authority on Williams. The introduction includes a chronology of Williams' life and times, a summary of the plot, commentary on the characters, themes, language and context, and a production history of the play. Together with questions for further study and notes on words and phrases from the text, this is the essential edition of the play for students of literature and drama. Since being made into a classic Hollywood film starring Paul Newman and Elizabeth Taylor, Cat on a Hot Tin Roof has become one of Tennessee Williams' most celebrated plays. ...Show more
$26.99
AUD
Category: Poetry and Plays | Reading Level: very good
'one of the most compelling voices in Australian poetry this decade' - Overland Literary Journal A haunting visit to the International Museum of Slavery, in Liverpool England. A feisty young black girl pushing back against authority. The joy and despair of single parenthood. A love-hate relationship wit h words. This collection brings the best of a decade-long international poetry career to the page. ...Show more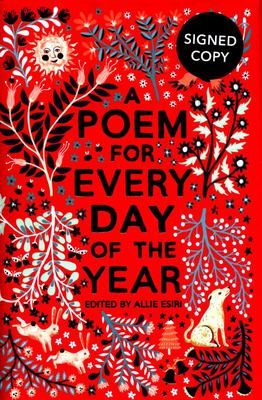 $34.99
AUD
Category: Poetry and Plays
A Poem For Every Day of the Year is a magnificent collection of 366 poems compiled by Allie Esiri, one to share on every day of the year. These poems are funny, thoughtful, inspiring, humbling, informative, quiet, loud, small, epic, peaceful, energetic, upbeat, motivating, and empowering! Perfect for re ading aloud and sharing with all the family, it is bursting at the seams with familiar favourites and exciting new discoveries. T.S.Eliot, John Betjeman, Lewis Carroll, William Shakespeare and Christina Rossetti sit alongside Seamus Heaney, Ted Hughes, Carol Ann Duffy, and Kate Tempest.This soul-enhancing book will keep you company for every day of your life. ...Show more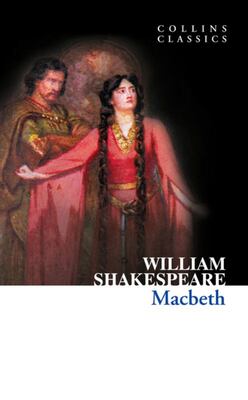 $5.99
AUD
Category: Poetry and Plays | Series: Collins Classics
HarperCollins is proud to present its new range of best-loved, essential classics. 'Stars, hide your fires! Let not light see my black and deep desires.' One of Shakespeare's darkest and most violent tragedies, Macbeth's struggle between his own ambition and his loyalty to the King is dramatically com pelling. As those he kills return to haunt him, Macbeth is plagued by the prophecy of three sinister witches and the power hungry desires of his wife. ...Show more
$16.99
AUD
Category: Poetry and Plays
From thirteen-year-old award-winning slam poet Solli Raphael comes Limelight, an extraodinary book that showcases that age is no barrier to creating poetry that inspires social change and positive action.   Limelight is a unique collection of slam poetry paired with inspirational writing techniques. W ith over 30 original poems in different forms, Raphael's work tackles current social concerns for his generation, such as sustainability and social equality, all while amplifying his uplifting message of hope. As a voice of his generation, and at a time when youth movements worldwide hold much importance, Raphael is taking on the world...one word at a time.   The future needs you and meto create equalityacross all levelsof humanity-Solli ...Show more